Sponsored recipe by Kroger.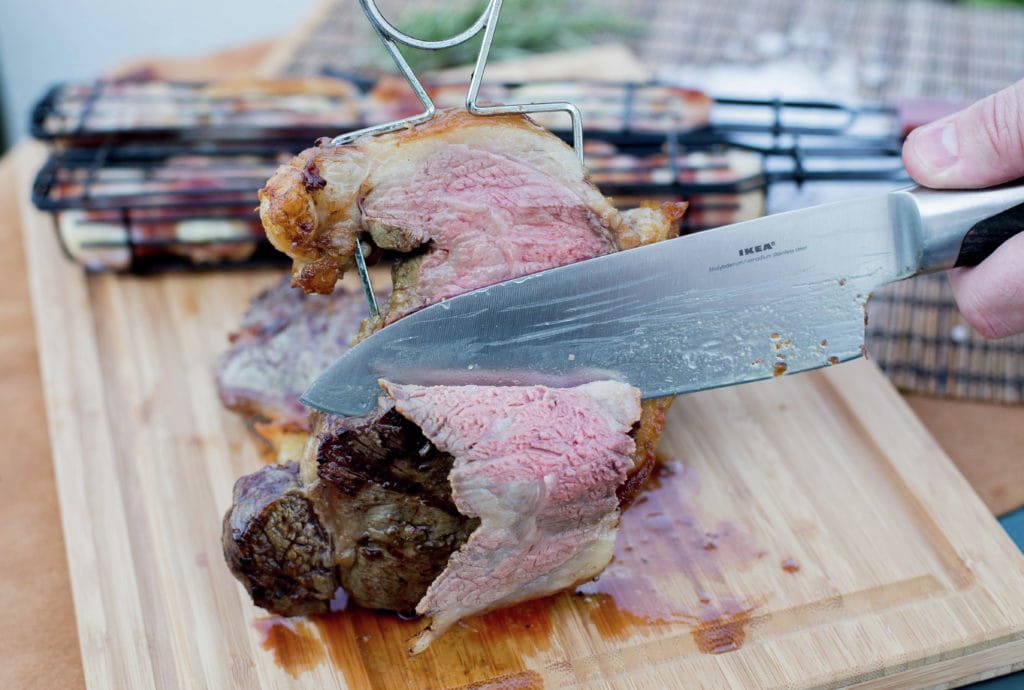 My family loves going to Rodizios or Brazilian barbecue restaurants. The meats are delicious, the salads are unique, and they always have my favorite salad – Hearts of palm salad. So when Kroger offered me a chance to work with them and the opportunity to visit the Meat & Seafood department in my neighborhood store, I was inspired to recreate a homemade version of Brazilian BBQ Rodizio.


After seeing the scallops at the store, I knew that I not only had to make a homemade version of the Picanha, but couldn't pass on the opportunity to make some scallops wrapped in bacon! These scallops are a quick and easy appetizer to enjoy next to the grill or with the meat for a classic Surf and Turf dinner.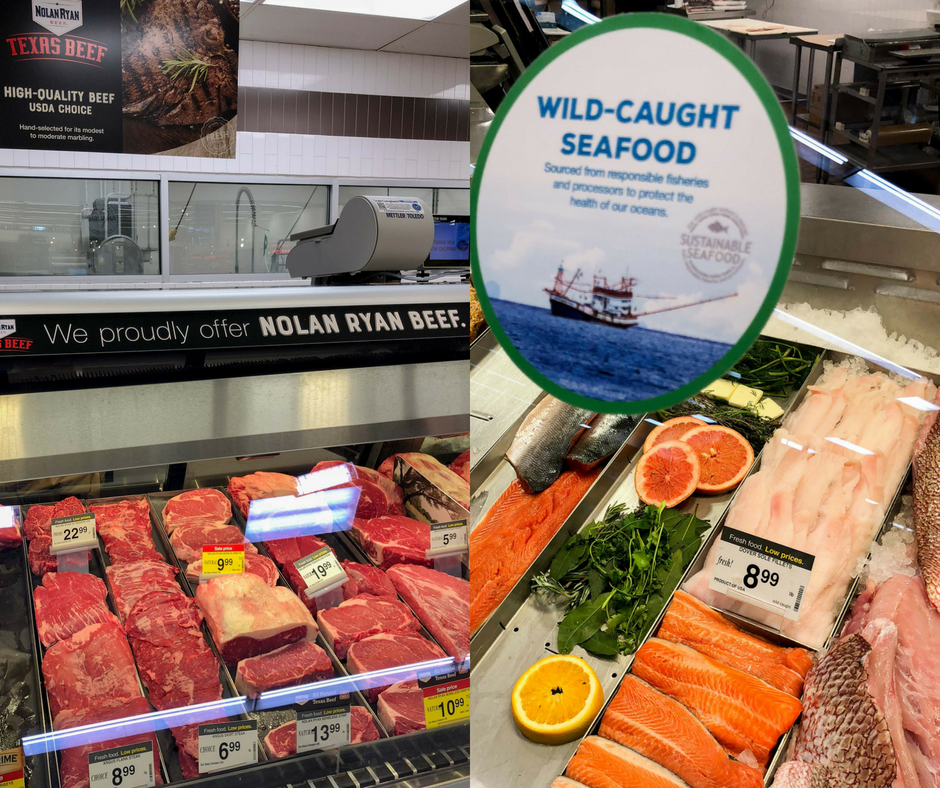 At the Meat counter, they have cut steaks and also uncut meat, this is important because to make this recipe you need the cuts with the fat still attached. The service at the Kroger Meat & Seafood department was fantastic! After explaining to the butcher what I was planning, he got to work and cut for me three perfect steaks (The thickness, marbling, and fat is crucial to make a juicy Picanha!) Kroger has in its stores the renowned Nolan Ryan meats from selected Texan animals which are truly not to be missed!
A fast and delicious dinner, highly recommended. Plus a golden opportunity to take advantage of the 3x Fuel Points on Meat & Seafood promotion (valid for customers shopping North Texas Kroger stores only), taking place from 8/8/18 to 9/4/18. Customers will receive 3x Fuel Points when using a paper or digital coupon for purchases in the Meat & Seafood department. Please note: 3x Fuel Points offer not valid in the state of Louisiana.
Using the Fuel Points is a breeze and a great deal.
Brazilian BBQ Rodizio
For 6 people
Preparation time: 10 minutes
Cooking time: 10 minutes
Ingredients:
3 Nolan Ryan Beef Strip steak with fat still attached, 1″ thick (top sirloin steaks also recommended)
Coarse sea salt
Rock sea salt
preparation:
Preheat the grill to the maximum temperature (my grill is gas).
It is essential that the meat is at room temperature to be able to give it the proper shape. Roll, use the pictures as a guide, secure it using a Brazilian style meat skewer.
Salt, both sides of the meat, liberally with coarse sea salt. Then press the rock sea salt to form a crust.
Place on the grill, do not move for 2 minutes, flip. The vast majority of rock salt will fall. Cook for 10-14 minutes, depending on whether you want it medium rare or medium. Flip it a couple of times. Scrape the steaks gently with a knife to loosen any pieces of rock salt still attached.
Let stand 5 minutes covered. Cut into thin slices against the grain to serve. Enjoy your Brazilian BBQ Rodizio.