The way Chileans eats is organized around seasons and local products. Most Chilean foods are simple and vegetable-forward (meat was and still is expensive). Flavors are mild. At many houses and restaurants, you will see a bottle of hot sauce (also mild if you compare it to the USA/Mexican taste) to add some spiciness to your plate.
What is traditional Chilean food?
Most traditional dishes are traced to Colonial times when the Spaniards occupied Chile (1598-1810). Native to Chile are corn, potatoes, and squash. The Spaniards introduced beef and sugar. True melting occurred.
The dish currently considered the oldest and still made (but with variations) in Chilean homes is Charquicán ( a potato, squash stew).
Other traditional dishes are Pastel de Choclo (Corn and meat pie), Empanadas de Pino (beef and onion empanadas), Pollo Arvejado (Peas and carrots chicken stew), and Costillar de Chancho (Spicy Spare ribs).
Chicken and pork are cheaper proteins and are very appreciated by Chileans. Pork is called Chancho, and many festivals and emblematic dishes celebrate it.
Here you can see examples of seasonal menus for a Chilean lunch or dinner.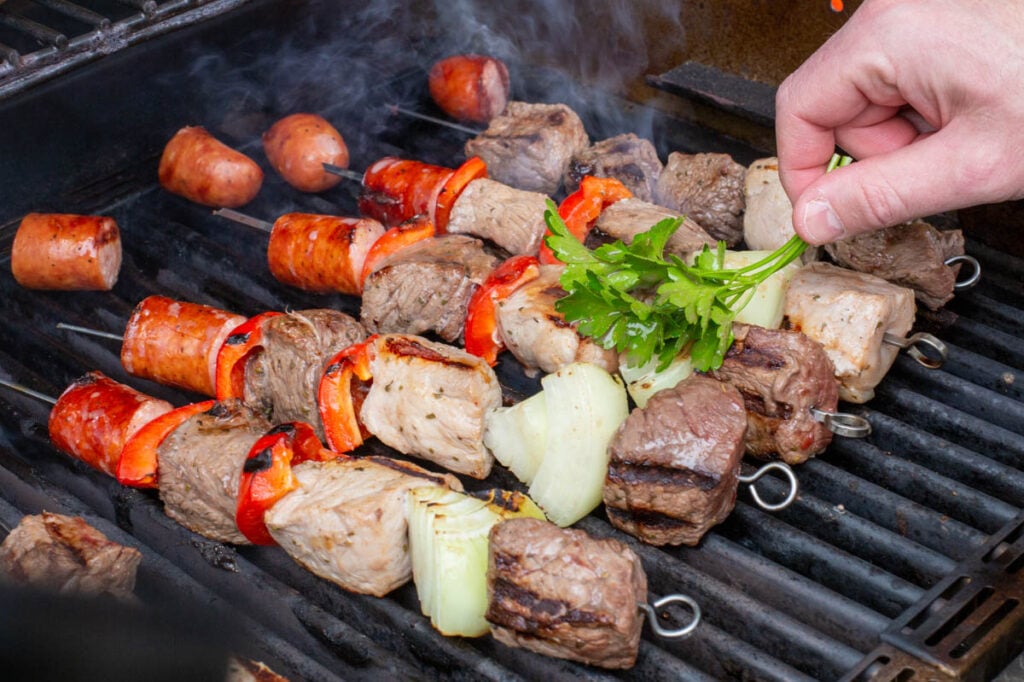 What time do Chileans eat?
Breakfast is quick and small. It can be on the go between 6 am and 9 am. You can read more about Chilean Breakfast here.
Lunch during the work week depends on each person's routine. Lunch on weekends, vacations, and holidays is a communal affair and the most important meal of the day. Usually, it starts around 1 or 2 pm and can take several hours. It's common to have "algo para picar" (small appetizer) and a cocktail Pisco Sour or wine punches (borgoña). The main dish, several salads, and sauces like Pebre and bread are also usually on the table. And dessert (read more about Chilean desserts here).
In the afternoon, the Chilean favorite meal is called Once (like a big tea service with bread and sweets). Often during the work week is Once-Comida (tea and dinner with some leftover food). The timing for once varieties but around 7 or 8 pm is traditional.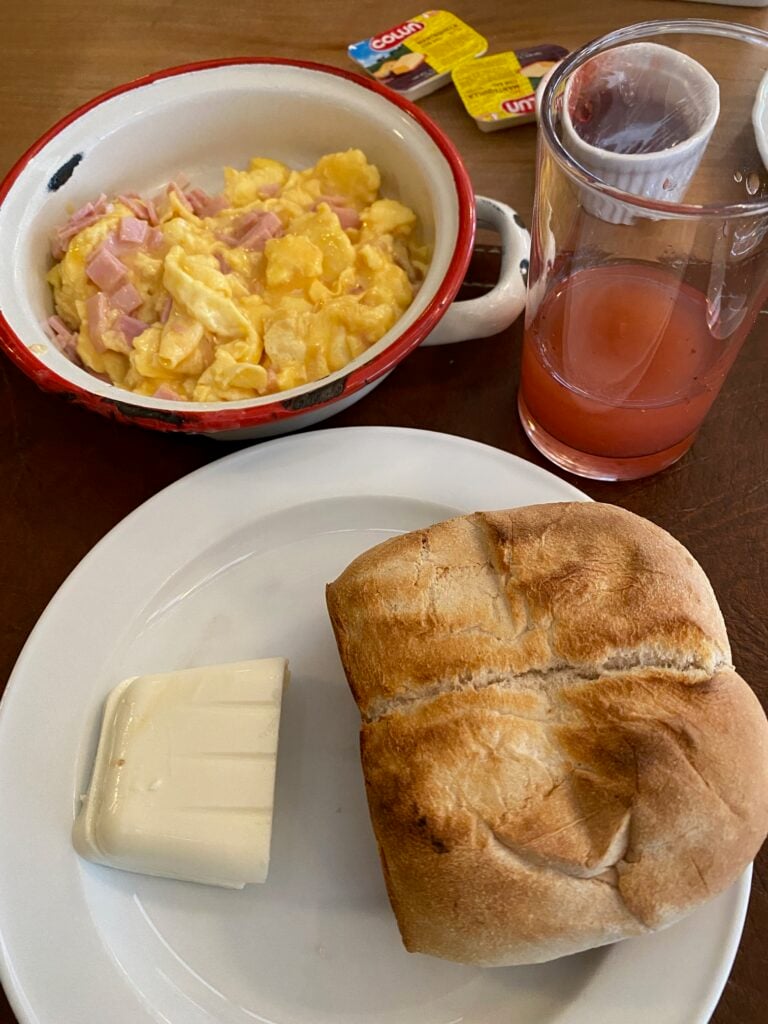 What drinks are popular in Chile?
For breakfast and Once, coffee and tea are popular. For lunch and dinner, sodas, fruit juices, and wine. Water is safe to drink in Chile. For special occasions, there are traditional cocktails.
Do not expect to be served a big glass of water with ice at restaurants. And if you ask for water, you will most likely get a small glass with room-temperature water. If you want ice, you must request it.
To explore Chilean food, click on each category or visit our article about the seven must-try dishes in Chile.