Traditional products explained, and where to buy them in the USA—replacements of Chilean ingredients living abroad.
If you have any information, leave it in the comments, and I will add it. Your comments and suggestions help me periodically update this list of replacements for Chilean ingredients living abroad. Thank you.
Ají Cristal or Ají Verde: The same variety does not exist in the USA supermarkets, but the hot or sweet banana or Hungarian pepper is very similar. If you want to try to grow Ají Cristal at home, it's easy; I have succeeded in Houston and Seattle. Get seeds here.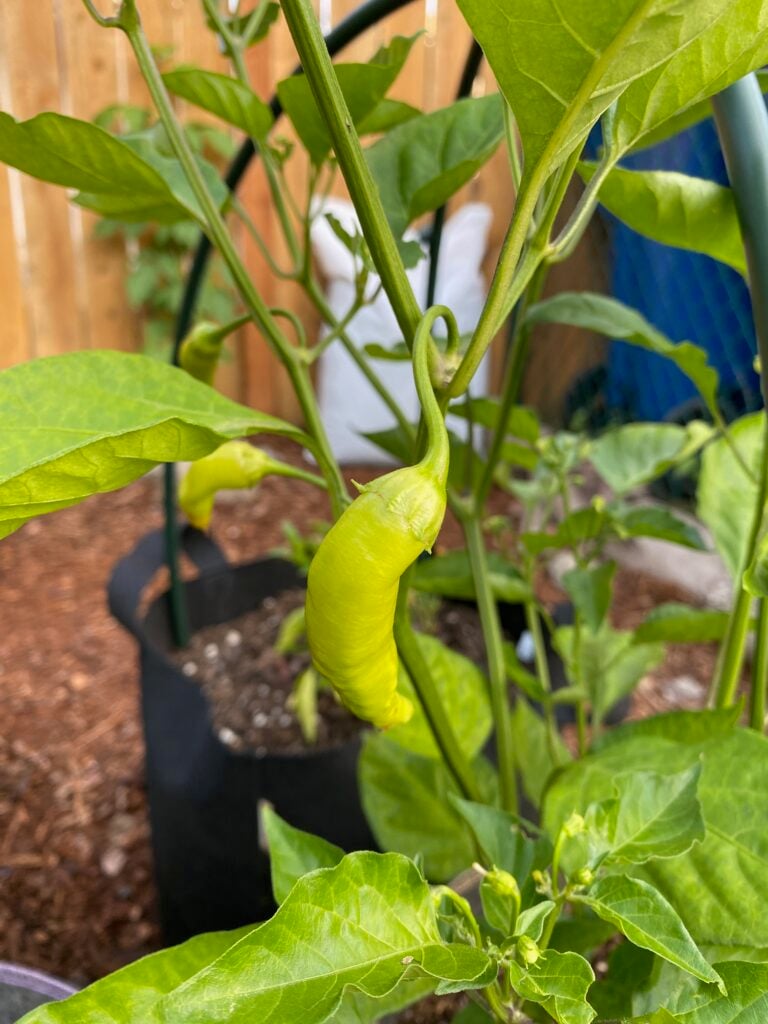 Ají de color: Buy sweet paprika as a good replacement for your pantry.
Albahaca or basil: Only use sweet basil for Chilean dishes. Other basil are either too spicy or too strong.
Aliño Completo: You can't buy here in the USA.
Aliño Completo is a seasoning blend that typically contains a mix of dried herbs, spices, and sometimes salt. The specific ingredients in Aliño Completo can vary depending on the region and the producer. Still, common elements include cumin, oregano ( Chilean oregano is similar to Mexican oregano, don't replace Greek or Italian), black pepper, dry cilantro (not coriander), paprika, and garlic powder.
The name "aliño completo" literally translates to "complete seasoning."
In Chile, Aliño Completo is used to season meats such as beef, pork, and chicken and to prepare stews, soups, and rice dishes.
The flavor of Aliño Completo is savory and slightly smoky. It adds depth and complexity to dishes and is essential to many traditional Chilean recipes.
Aliño Completo is widely available in Chilean grocery stores.
Arroz grano largo: Basmati rice is the closest thing. Buy the ones that come in a plastic bucket. They are of better quality. In Chile, the locally grown rice is long and wide.
Chancaca: Goya panela is similar to Chilean chancaca and is easy to find in Latino supermarkets in the US.
Chancaca has a dark brown color and a rich, molasses-like flavor that is sweet and slightly bitter. It is often used to prepare traditional Chilean desserts, such as sopaipillas pasadas and mote con huesillos.
Chancaca is widely available in Chilean grocery stores. The most popular brand is Deliciosa.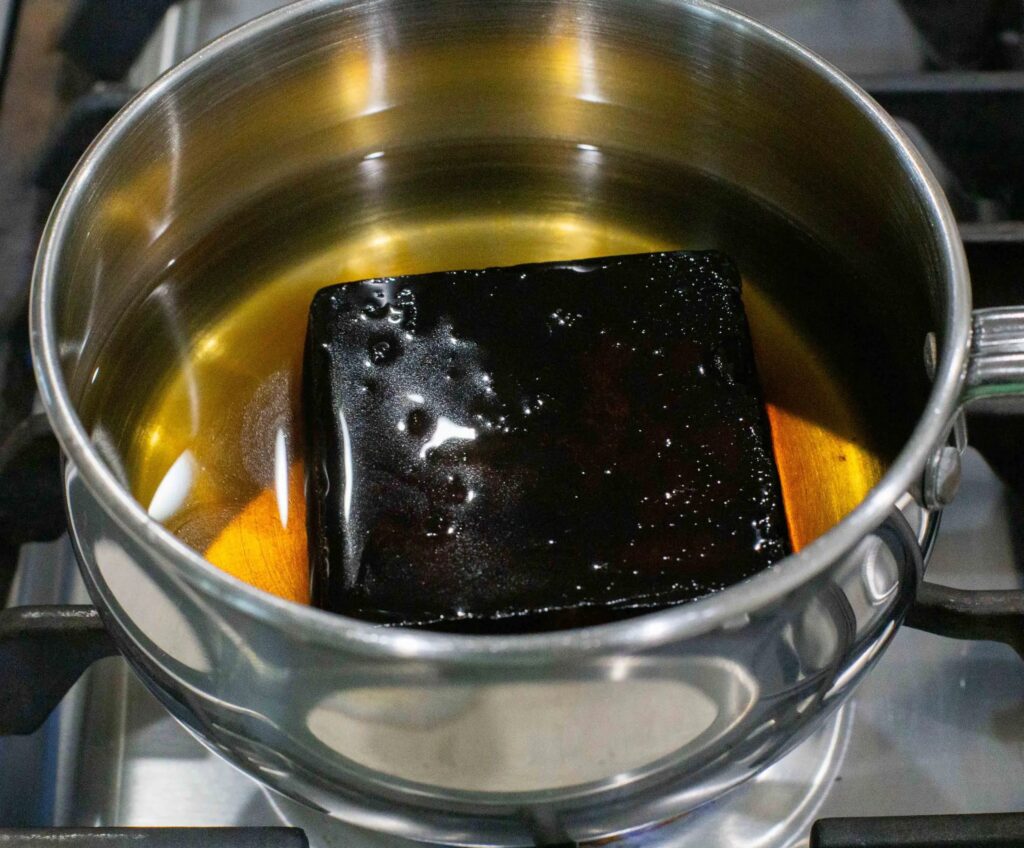 Choclo Humero or Chilean corn:
This variety of corn is widespread in Chile but very difficult to find in other countries. Humero corn has irregular kernels. If the rows of the grain are neat, it is not the correct one. The husk is hard. When you prick the corn, whitish milk comes out. Use fresh; don't store it for more than ten days. The corn dries out and loses its consistency.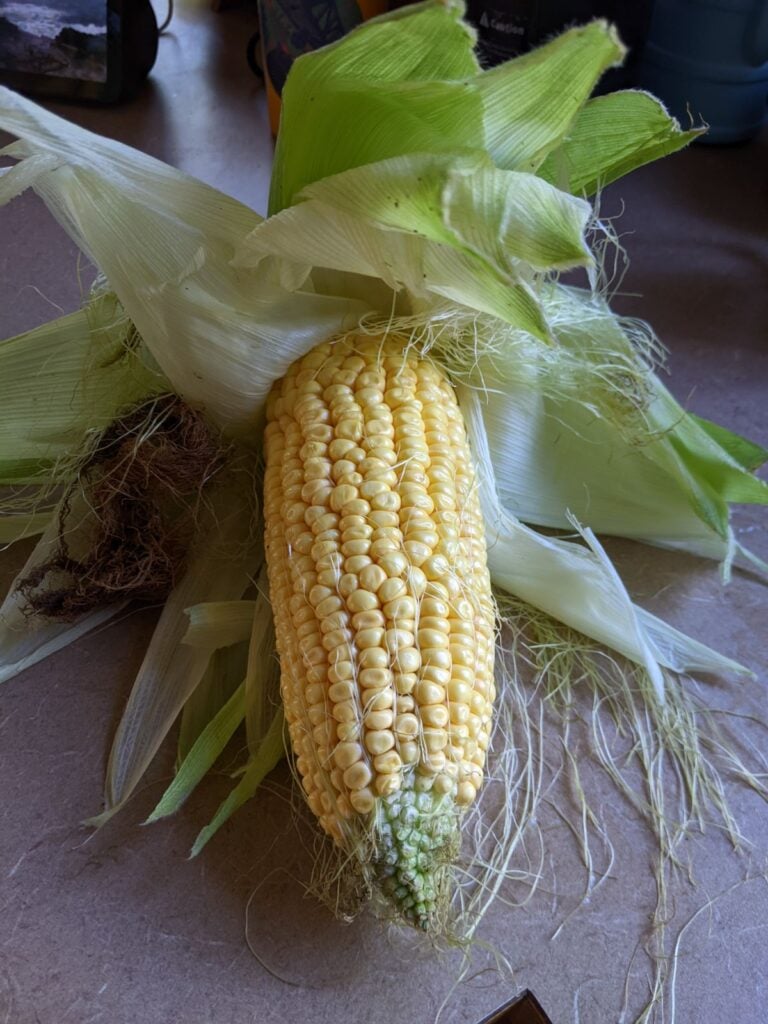 I recommend using frozen corn (yellow whole kernel) and adding cornmeal to thicken and improve the flavor while cooking the corn paste. The corn in the US is sweeter because it is a different variety. Cornmeal works better than cornstarch and polenta. Never add sugar to the mix.
Do not use the Peruvian giant frozen corn available at Latin supermarkets. It will not work here.
You can grow your own Humero corn. Get the seed here.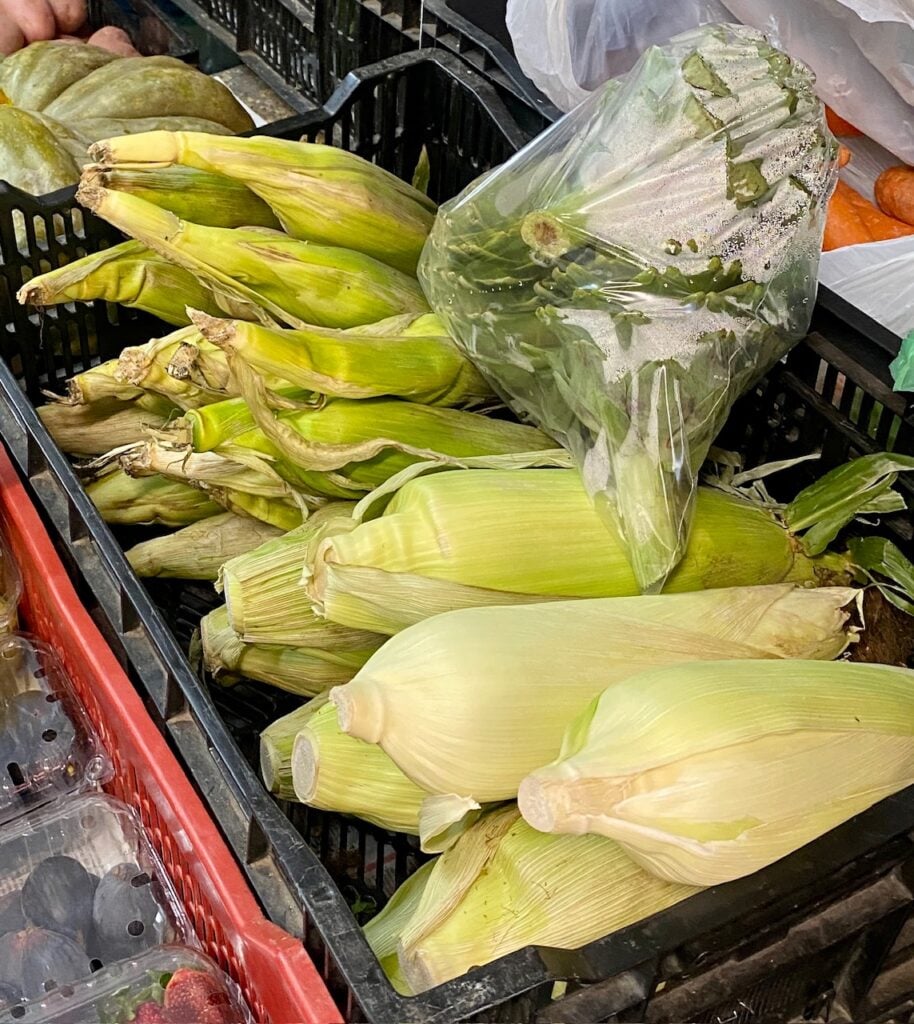 Chorizo for Choripan: In the US, look for Spanish chorizo, Argentinian chorizo, or Portuguese sausage, fresh or frozen. Basque Chorizo is also good and close in flavor but heavy on red bell pepper.
In Seattle, I like the brand ULI'S Spanish Chorizo.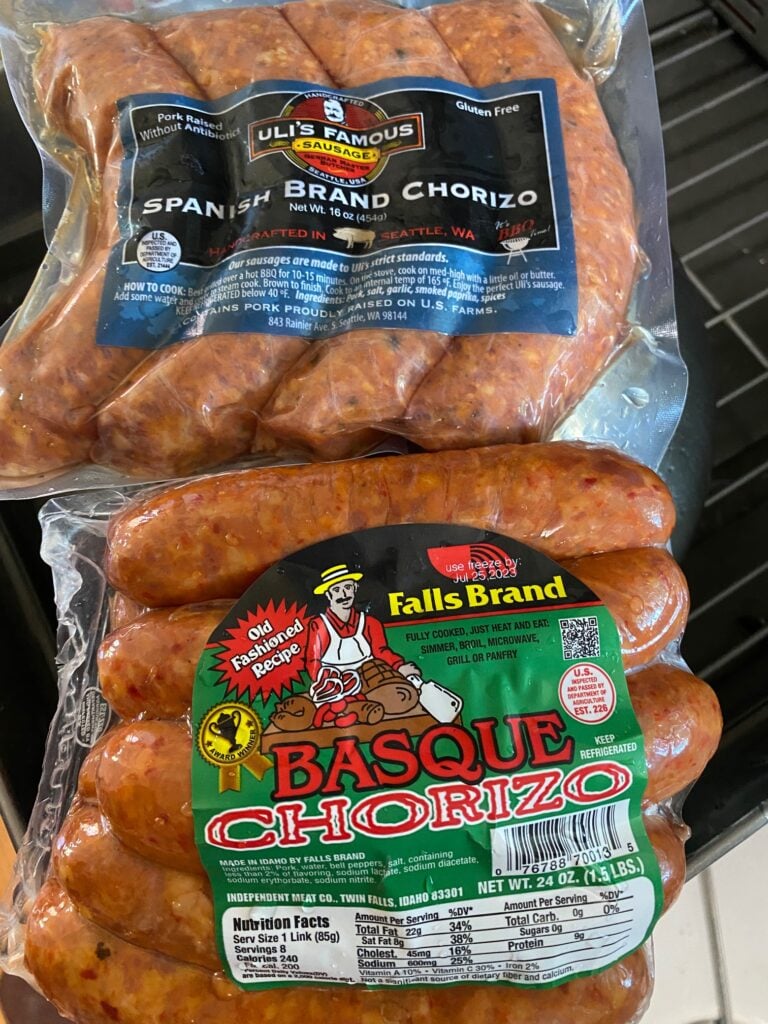 They are the most similar. For bread, the closest thing will be French bread or baguette.
Chuchoca: It's cornmeal in the US; buy a fine stone grind. Look at the reference photo. The coarsest grind is polenta.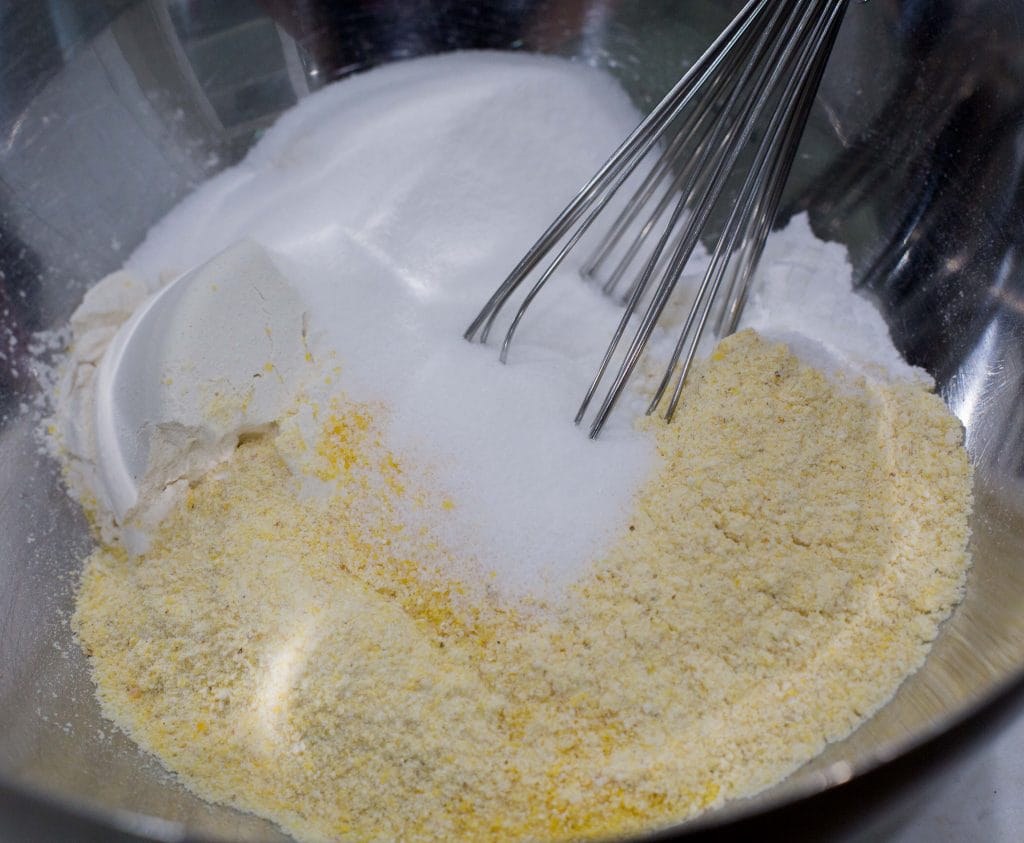 Crema para cocinar o para Crema Chantilly: Using Heavy Cream or Heavy Whipping Cream is the same. Easy to find in the refrigerated section in all supermarkets.
Equivalent Cuts of meat (Chile/USA version). See more.
Jamonada: jagdwurst or bierwurst, Shaller & Weber brand.
Langostinos: Buy frozen at Costco.
Locos: In Asian supermarkets, there are frozen or canned called Abalones.
Lucuma: on Amazon, they sell it in powder (search for lucuma powder). It can be added to whipped cream to make lucuma meringue cake and lucuma ice cream.
Lucuma is a fruit native to the Andean region of South America, particularly Peru, Chile, and Ecuador. It is also known as "eggfruit" due to its yellow, egg-shaped appearance. The fruit has a hard, greenish-brown outer shell; inside, the flesh is golden yellow and has a texture similar to a pumpkin.
Lucuma has a sweet, caramel-like flavor often compared to sweet potato or maple syrup. It is commonly used in desserts in its native countries, such as lucuma ice cream, cakes, and puddings.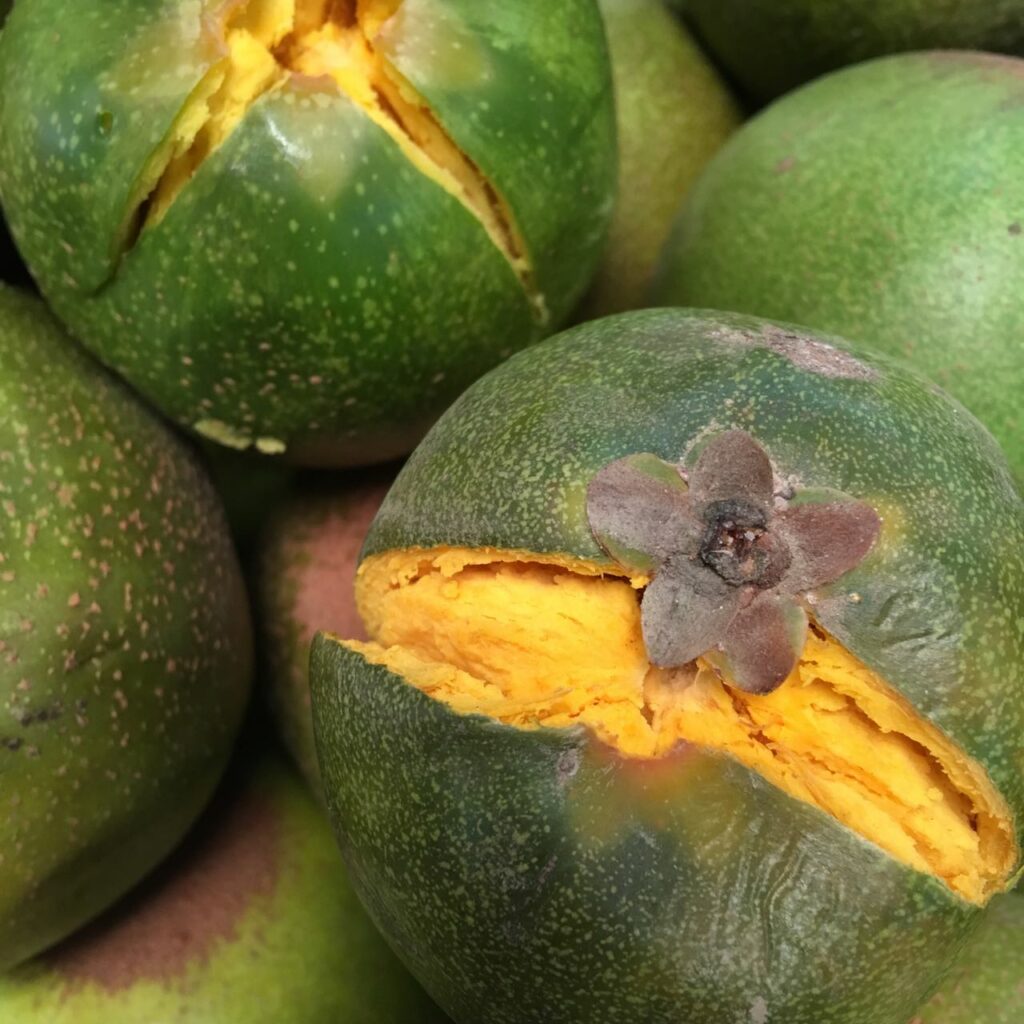 Machas are called Razor clams in English and are sometimes available on Amazon and in supermarkets in a can. Or frozen in Asian supermarkets called surf clams.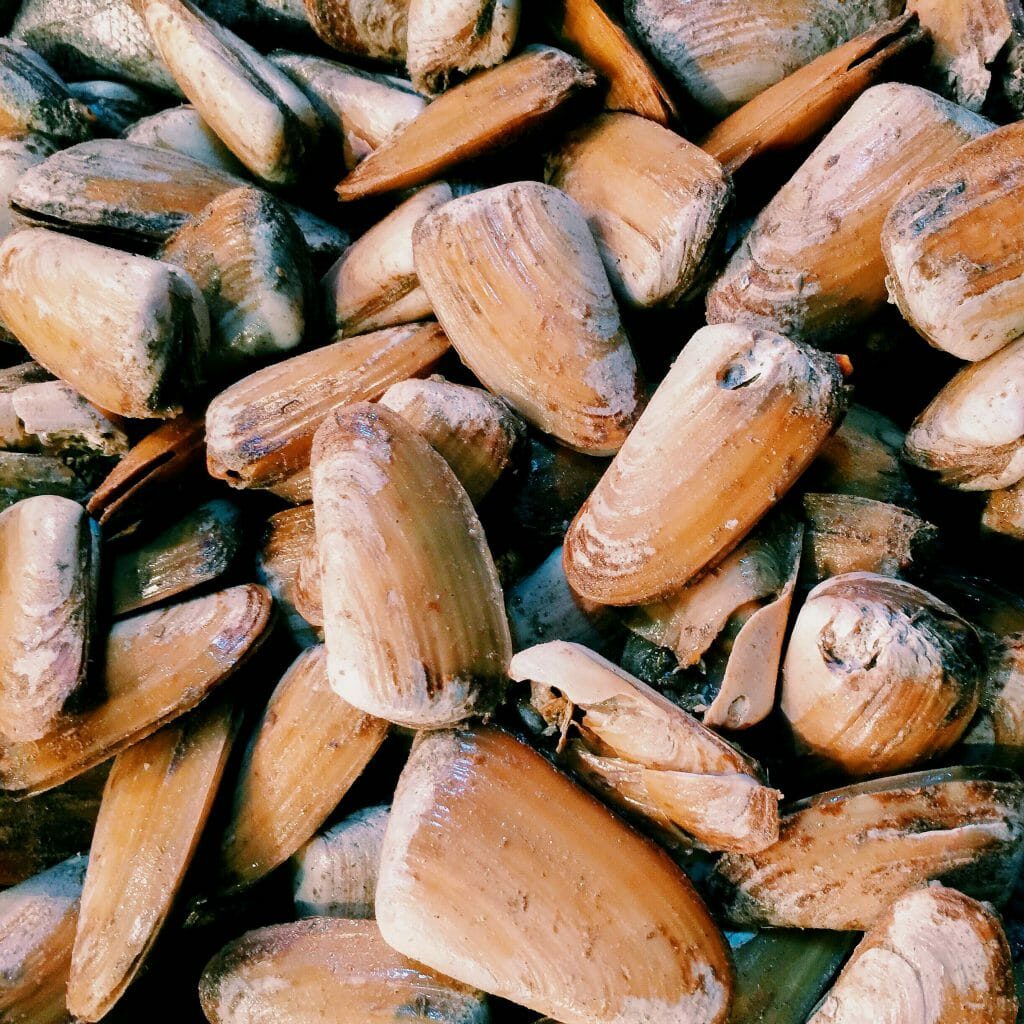 Manjar or Dulce de Leche: the best and ideal thing is to buy the canned Dulce de Leche La Lechera brand. They sell it at Walmart (International aile), Safeway, Fiesta, and some Kroger.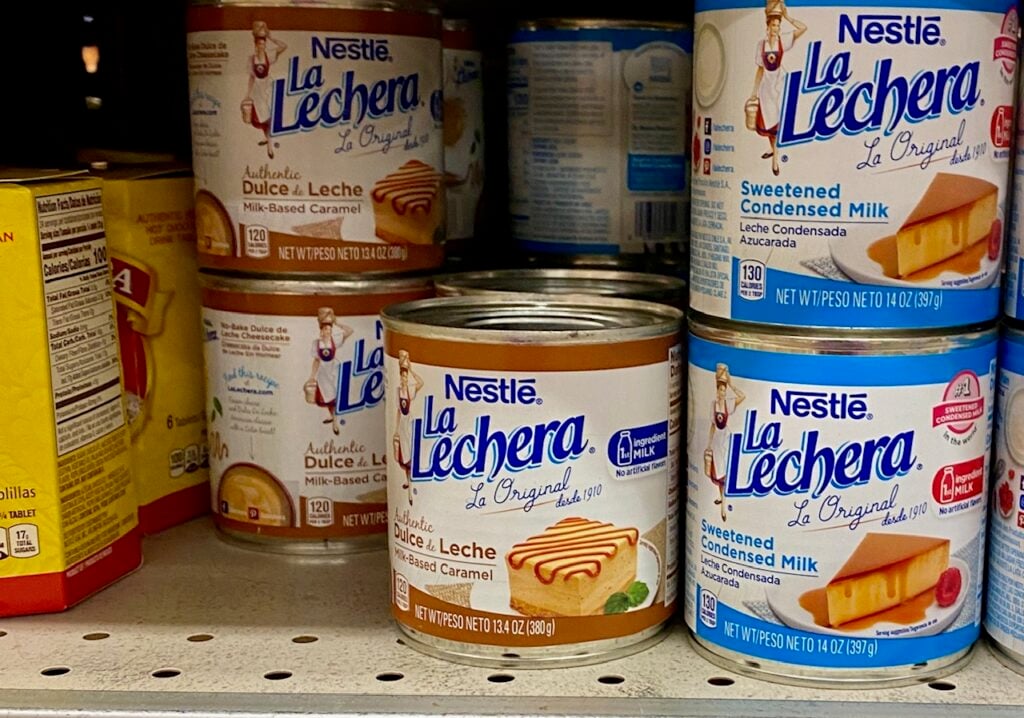 Another alternative is to boil condensed milk. See details.
Argentinian Dulce de Leche, Mexican Cajeta, and Colombian Arequipe have other flavors that are different from what we are used to in Chile.
Manjar blanco is one made at home or artisanal. I linked my recipe for you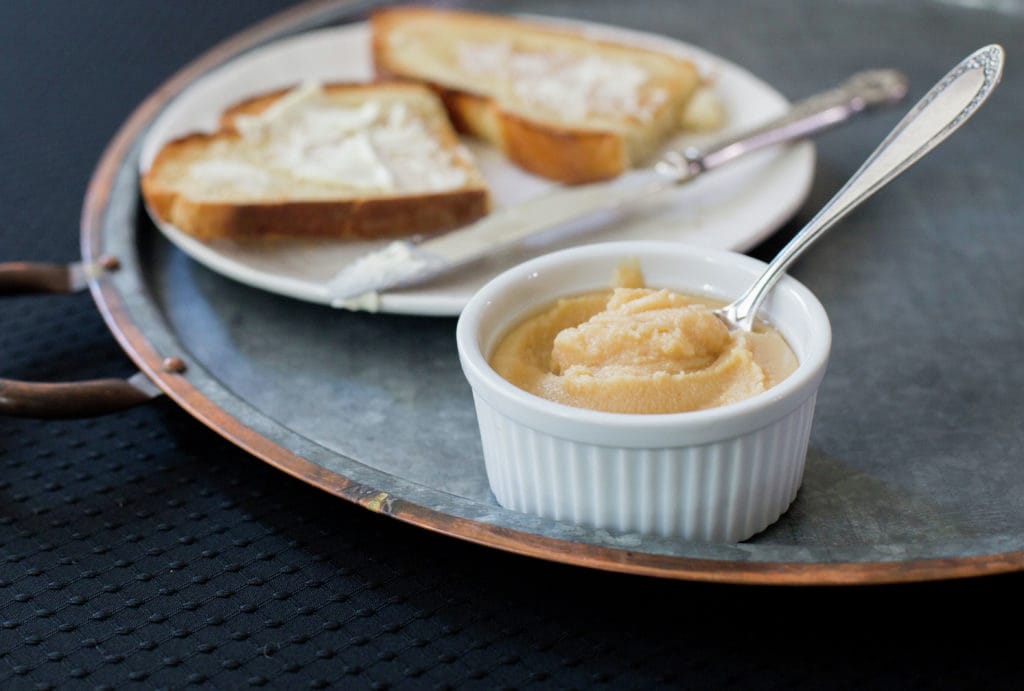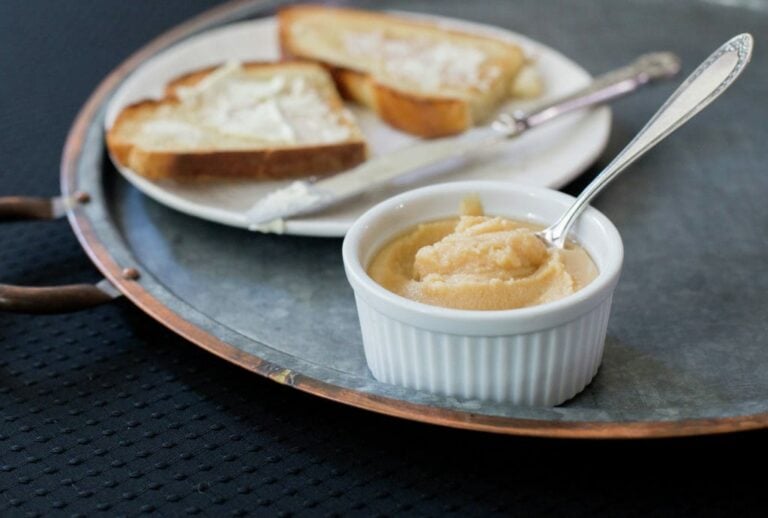 Mote: In Chile, it is pearl wheat, but the best replacement in flavor and texture in the US is pearl barley. Quaker brand is good, but cook al dente. Please don't follow the package directions because it will be overcooked.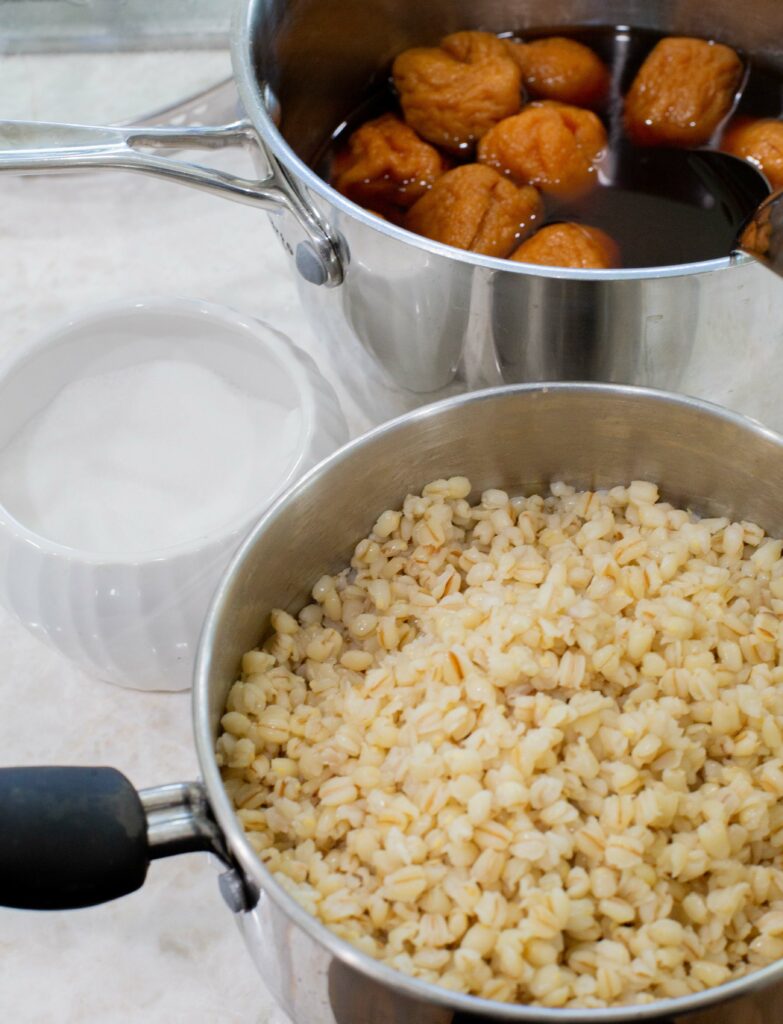 Pisco: Usually, you can find Peruvian or Chilean pisco in the USA. Either of them will be delicious in your cocktail. I have tried Portón, Capel, and Catan (US brand women-owned, made in Chile) with good results.
Pisco is distilled from grapes. It's hard liquor like tequila and vodka. In Chile and Peru, grapes were introduced by the Spaniards, and soon, the production of Pisco and wines (of course) was started. There is an ongoing fight between Peru and Chile about the birthplace of Pisco. Pisco Sour, the cocktail, was invented in Lima, Perú.
Porotos Granados: the ones sold dry are called cranberry beans, but be aware that they turn dark when cooked. I use white varieties like canned Cannellini Bean or Great Northern Bean.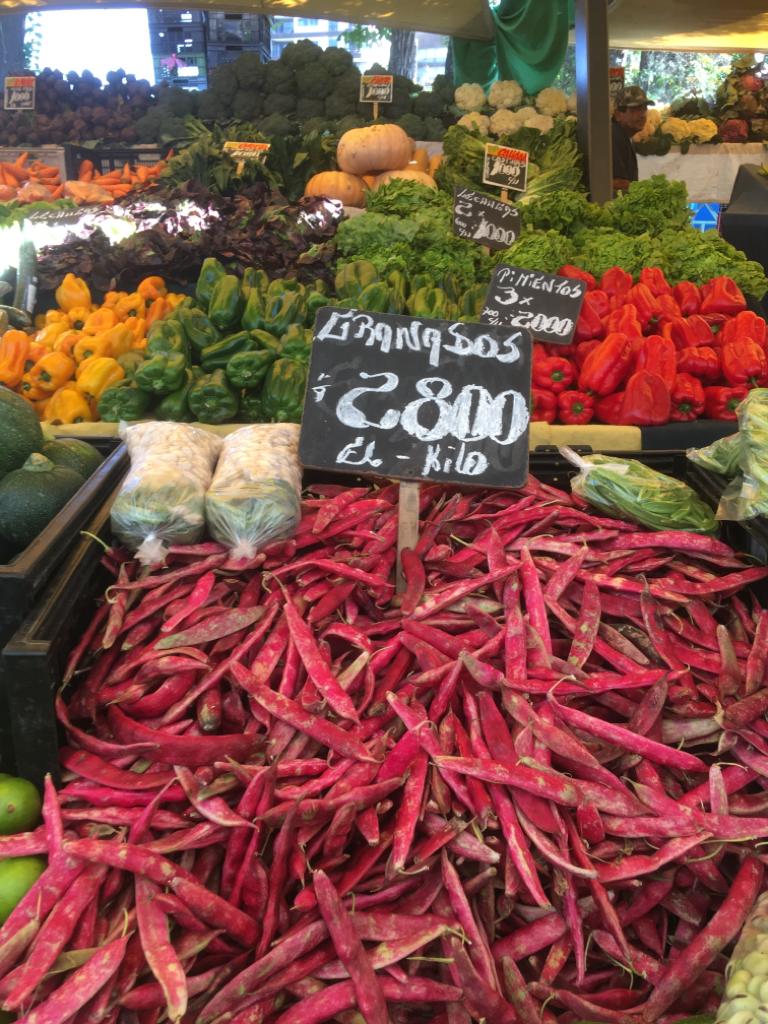 Porotos verdes or Green beans (Chilean cut): It is called French-cut Green Beans. Available frozen.
Queso Chanco: The closest thing is Havarti cheese or Muenster.
Chilean queso Chanco is a type of cheese native to the central region of Chile, named after the city of Chanco in the Maule Region. This semi-hard, artisanal cheese is made from cow's milk and aged for three to six months.
Queso Chanco has a pale yellow color and a slightly salty taste, with a texture that melts in your mouth. The flavorful is buttery and clean milkiness. It is often used as a table cheese and is a popular ingredient in Chilean cuisine, particularly in sandwiches and empanadas.
Queso Fresco/Quesillo: Nothing compares to it. The closest thing is a creamy El Mexicano brand queso fresco. Mexican Panela is sometimes similar to Mexican Queso Fresco from some brands. Read the ingredients: buy only if they are milk, rennet, water, and salt.
Chilean queso fresco is a soft, white cheese commonly used in Chilean breakfast and Once. Made from cow's milk, its texture is smooth and slightly moist. The flavor of queso fresco is mild, slightly salty, and tangy, with a fresh and clean taste.
You can make Chilean Queso Fresco at home with this recipe.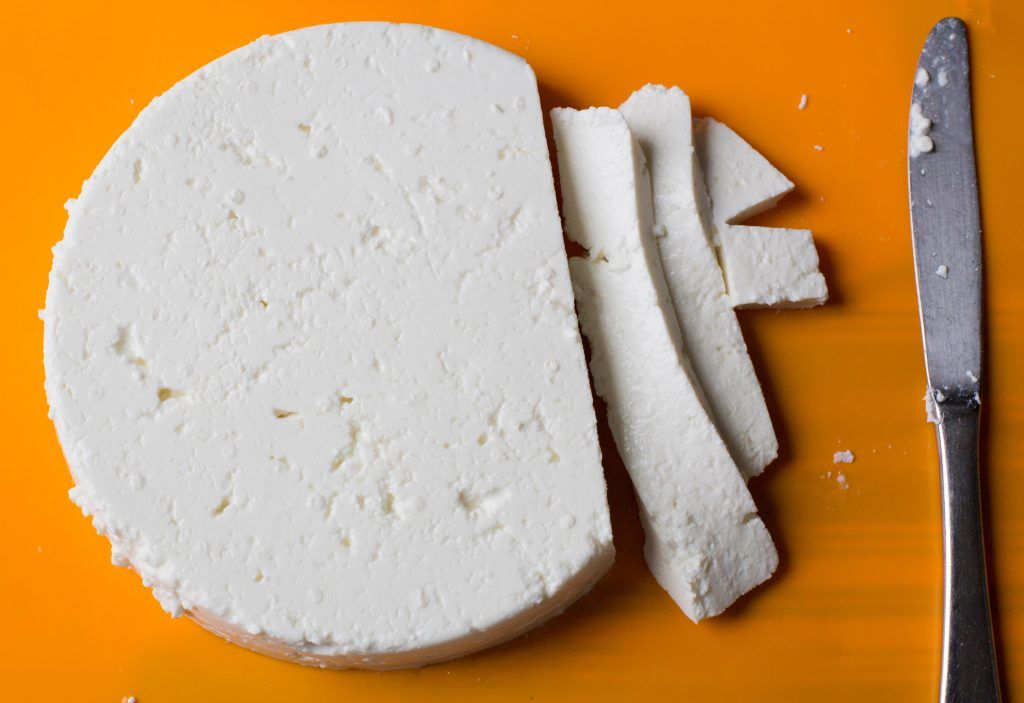 Salchichón Cerveza: Beef salami from the Hebrew National brand. It has the same flavor.
Vinagre or vinegar: Buy a good red wine vinegar. Chileans don't use white vinegar for traditional recipes.
Zapallo Camote or Chilean winter squash: In the US, replace it with any winter squash. The sweetest is butternut, but canned pumpkin is also suitable for sopaipillas.
Kabocha or Hubbard squash can also be suitable replacements.
In Mexico, thank you, María José, use the yellow sweet potato (don't use the Castilian squash for cazuela).