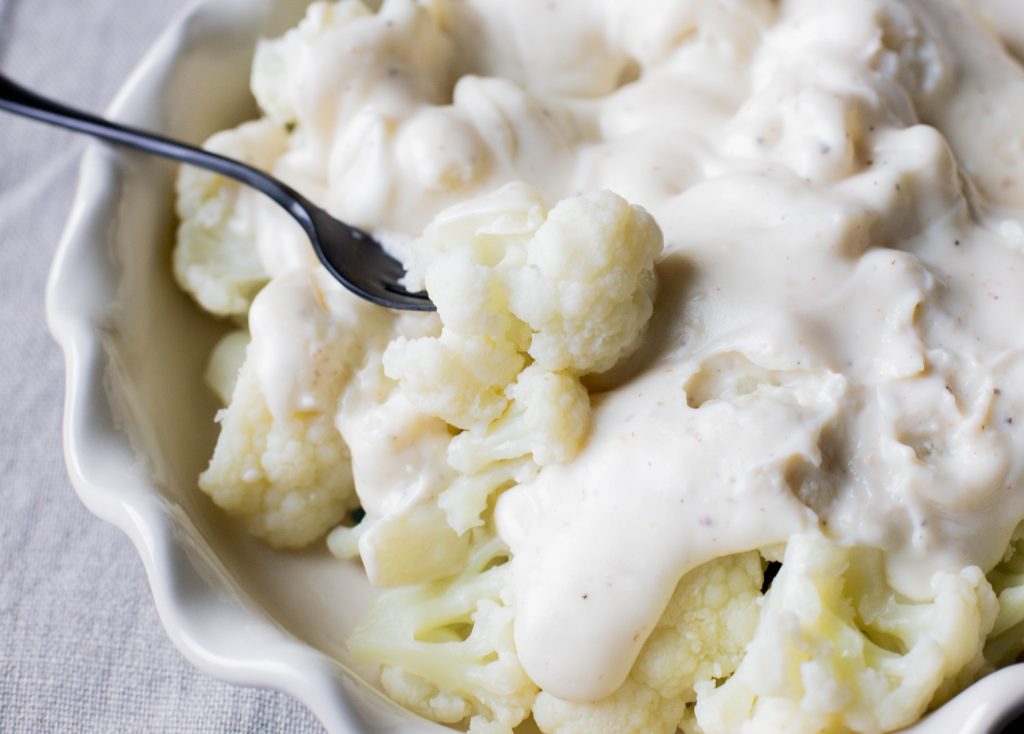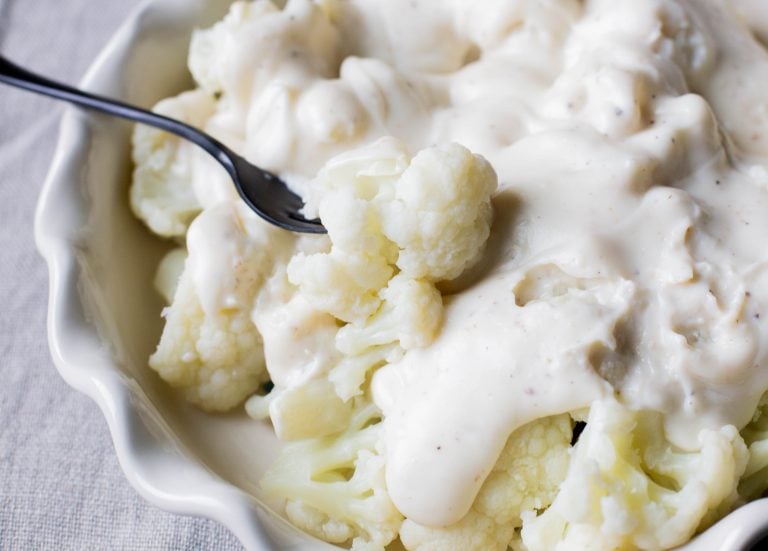 Another Chilean classic Cauliflower with White Sauce Bechamel, of course, there are other versions too, it's a meal with European roots. The characteristic flavor of this dish is given by the white sauce bechamel with lots of bits of nutmeg. Economical and vegetarian. Traditionally served with mashed potatoes or parsley hash brown potatoes.
Cauliflower with white sauce bechamel
for 4 people
Ingredients:
1 large or 2 medium cauliflower heads
2 1/2 tablespoons butter unsalted
3 1/2 tablespoons all-purpose flour
2 cups milk
salt, pepper, and nutmeg
Preparation:
Cut the cauliflower into small pieces as in the picture. In a wide pot place 1 inch of salted water. When it boils, add the cauliflower florets with the stems down. Cover and let cook for 5-8 minutes until just cooked or al dente.
In the meantime prepare the white sauce, in a medium saucepan melt the butter over medium heat, add the flour and cook stirring for 2 minutes. Remove from heat and add the milk slowly, always stirring with a balloon whisk, after adding the first 1/2 cup milk, return the pan to low heat and continue stirring always adding milk. Boil gently 2 minutes after you finish adding milk. Add salt, pepper, and nutmeg to taste.
Serve the cauliflower cover in the hot white sauce.