Calzones Rotos is a classic winter Chilean recipe. Fun fact: the name, when translated, means "broken or ripped underwear." I don't know why we call them this, but maybe some questions are better left unanswered.
My grandmother often made these treats, and it always felt like something special. When we arrived at her house for a winter visit, and she wanted to spoil us with something delicious, Calzones Rotos were often chosen.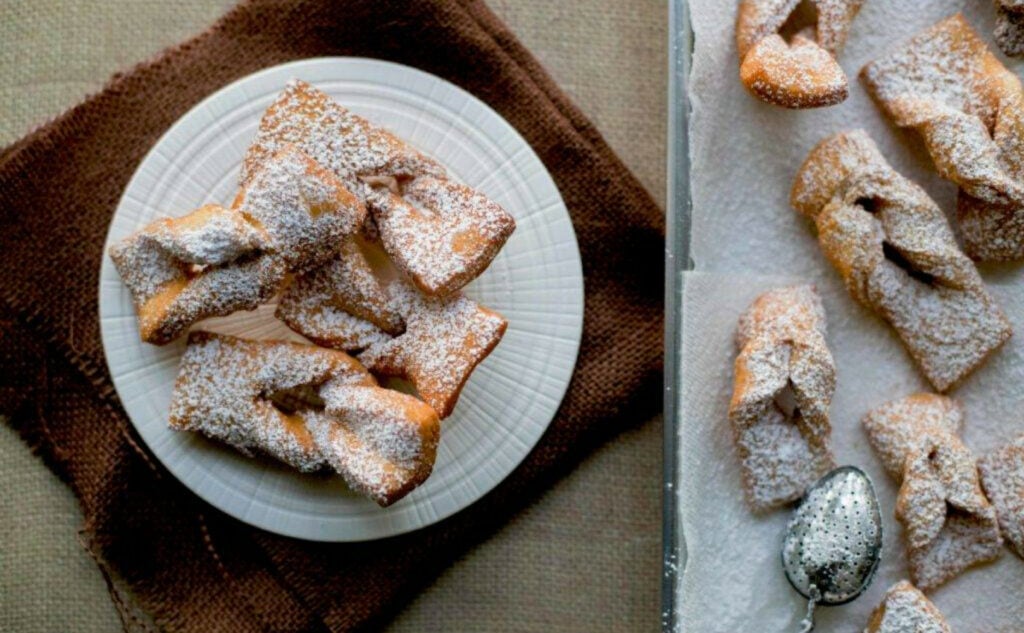 Here in Houston, we just had our first cold days of the season, and I could not resist the temptation to make them. My kids had never eaten them but immediately claimed them to be new favorites. The orange or lemon zest is essential. The thickness depends on personal preference; my husband likes them thick, and I prefer them thinner and crispy.
Tips for delicious calzones rotos:
What can I do so the foam does not come out when frying the Calzones Rotos?
The foam can be for two reasons: too hot oil. Ideally, use a thermometer in the oil; it must be at 180C/350F, or there is a lot of residual flour on your pastries. Shake them beforehand to avoid foam. Also, the wider the pan or pot, the less foam.
Can I prepare the dough the day before or hours before?
No, baking powder does not last overnight, and you risk hard Calzones Rotos.
Can they be frozen?
I do not recommend freezing the raw pastries. It is dangerous when frying. Once fried and cold, they can be frozen for up to 3 months and reheated in the oven. They are not the same, but they are good.
Can they be baked?
Yes, but they don't taste like classic Calzones Rotos.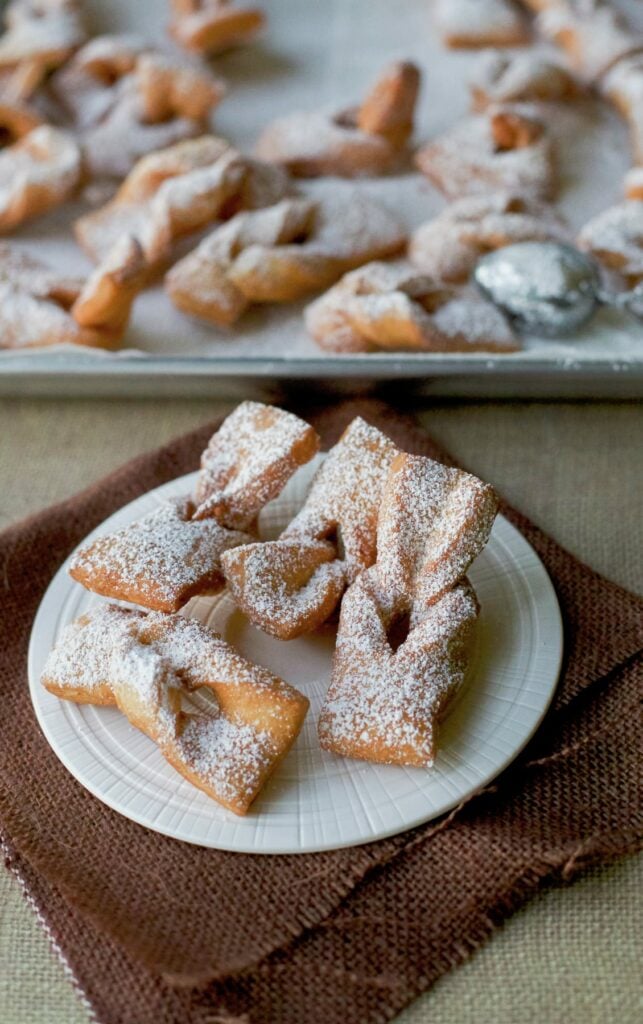 Other traditional winter treats in Chile, besides Calzones Rotos, include:
Print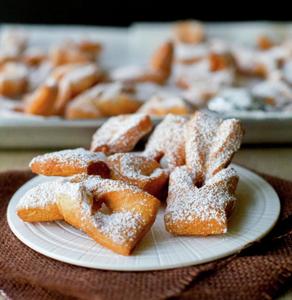 Chilean Calzones Rotos
A delicious fried pastry.
Total Time:

50 minutes

Yield:

30
3

cups

all-purpose flour

1/2

cup

powdered sugar

1

1/2 teaspoon baking powder

4 tablespoons

of soft butter

1

egg

2

egg yolks

1 tablespoon

pisco, rum or vodka
grated zest of 1 lemon or 1 orange
pinch of salt
water (4 tablespoons)
oil for frying
Instructions
In a bowl, sift the flour with powdered sugar and baking powder. Add salt—fluff with a fork.
Add the butter, egg yolks, egg, pisco, and zest. Mix well with a wooden spoon or mixer with a paddle. Add the water, one tablespoon at a time, until the dough is firm but holds together.

Spread on a lightly floured counter. It should be about 3-5 mm thick.
Cut the dough into rectangles about 10x4cm (it is easiest to use a pizza cutter). Then, with a knife, make a slit or cut at the center and thread a corner inside the slit and stretch gently.

Heat the oil to 350F or 180C.
Fry pastries 6-8 at a time for 2 minutes. Turn and fry for one more minute.
They should be golden brown. Remove to a platter covered with a paper towel and sprinkle with powdered sugar immediately.

Serve with hot chocolate.

Notes
Recipe adapted from the book Popular Kitchen by Mariana Bravo Walker
Author:

Pilar Hernandez

Prep Time:

30 minutes

Cook Time:

20 minutes

Category:

Sweets

Method:

Fried

Cuisine:

Chilean
Nutrition
Serving Size:
Calories:

204

Sugar:

2 g

Sodium:

93.7 mg

Fat:

16.7 g

Saturated Fat:

2.6 g

Carbohydrates:

11.7 g

Fiber:

0.4 g

Protein:

1.7 g
Keywords: Calzones rotos, chilean cuisine