Chilean chickpeas, or garbanzo beans, are an essential ingredient in Chilean cuisine and are used in various traditional dishes. These legumes are known for their nutty flavor and slightly grainy texture, making them a versatile and popular ingredient in many savory dishes.
One of the most well-known dishes featuring chickpeas is the famous Chilean stew called "Sopa de garbanzos." This hearty stew typically includes chickpeas, rice, squash, onions, and other seasonal vegetables, creating a flavorful and nutritious meal. "Garbanzos con Longaniza" is a popular version of Sopa de Garbanzos, where a sausage is sauteed and served on top of the stew.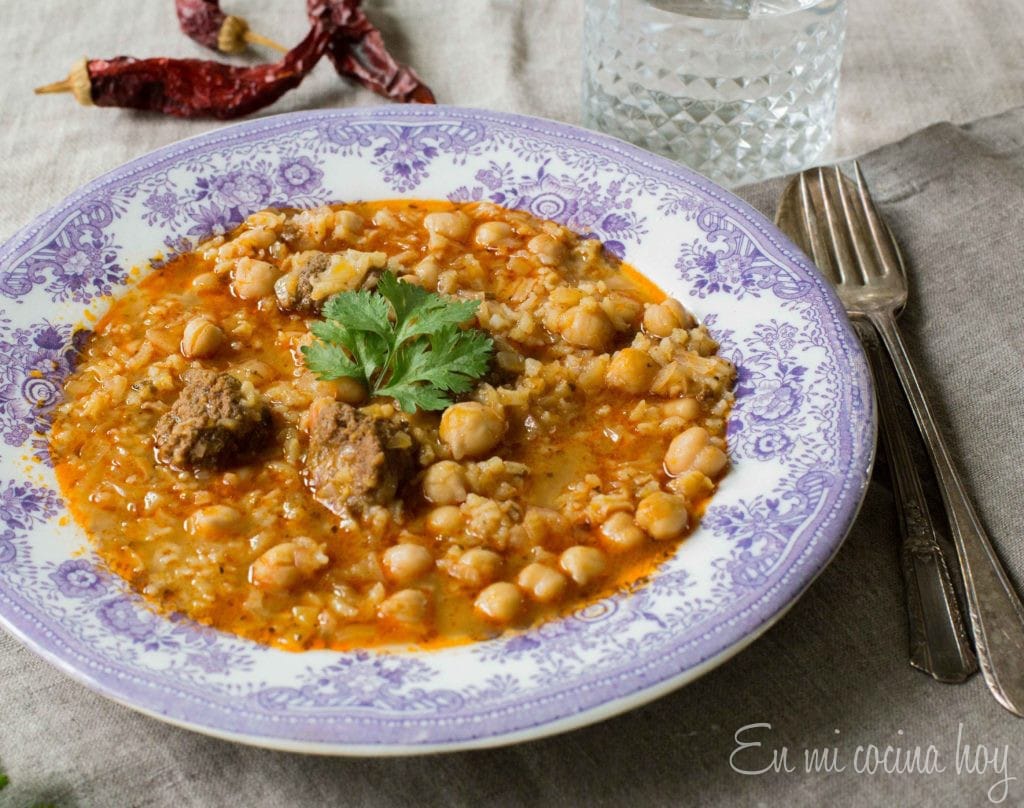 Chilean chickpeas are sold in various forms, including dried, canned, or in Tetra-Pack, and sometimes frozen. Dried chickpeas require soaking and cooking before use, while canned chickpeas are pre-cooked and ready to use, making them a convenient option for quick meal preparation.
I've been craving Sopa de Garbanzos. This soup warms you to the core. It's more commonly made during winter, served with a crunchy salad like cabbage or Apio Palta (celery and avocado).
Where I can get Chilean Chorizo in the US?
Look for Spanish chorizo, Argentinian chorizo, or Portuguese sausage, fresh or frozen. Basque Chorizo is also good and close in flavor but heavy on red bell pepper.
In Seattle, I like the brand ULI'S Spanish Chorizo.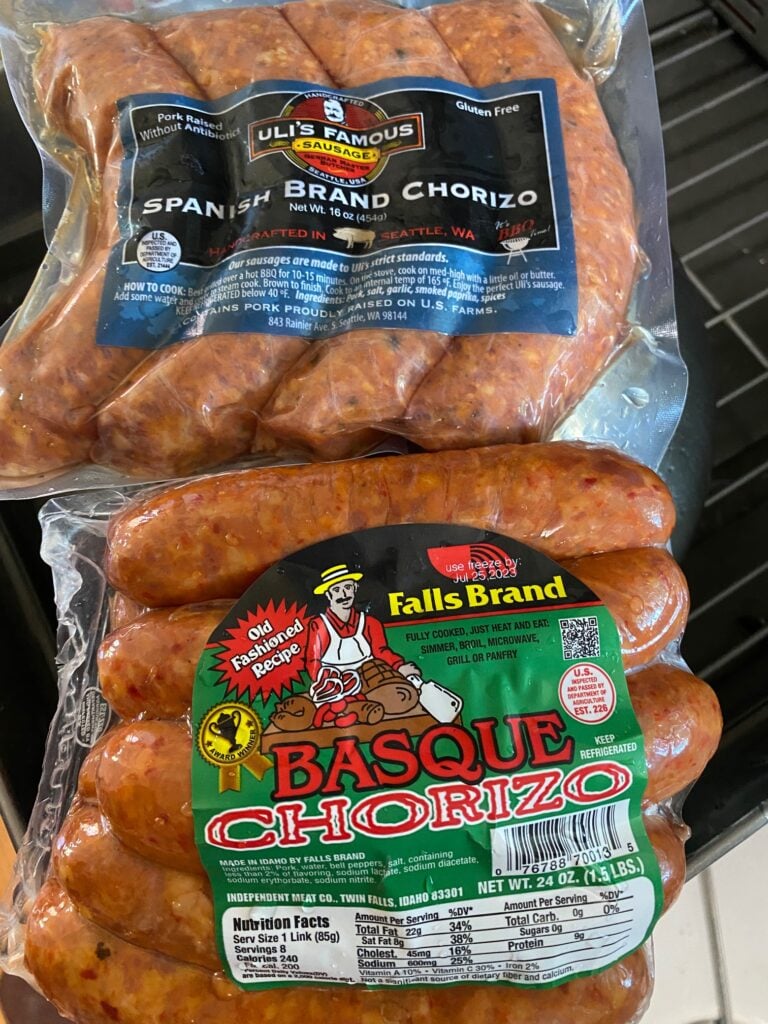 Sometimes, I had to use Mexican chorizo, which is different but tasty. Beware that the Mexican chorizo often comes wrapped in plastic, not in the casing, so you must remove the plastic.
In Chile, you can buy a chickpea cousin called Chícharo (Lathyrus sativus L.), a prominent cultivar for the country's central region that is resistant to dry seasons.
Print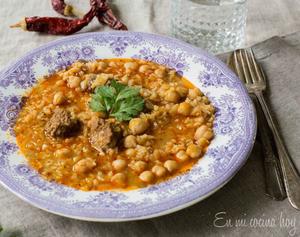 Sopa de Garbanzos Chilean Chickpea Soup
A comforting winter chickpea soup.
Total Time:

1 hour

Yield:

6
2

medium onions

1 teaspoon

cumin, dried oregano, paprika

2

cloves of garlic, finely chopped

1

bay leaf

3/4

cup

of short rice

2

Spanish chorizo in pieces

1

liter

of vegetable broth

4 1/2

cups

cooked chickpeas (I used 3 cans of 450 grams each)
oil, salt, and pepper
Instructions
Chop the onions into small cubes.
In a large pot, place 1 tablespoon of vegetable oil, heat over medium-high heat. Add the cumin, oregano, and paprika. Stir for 1 minute.

Add the chopped onions, and cook for 5 minutes. Stirring often.

Add the garlic, the chorizo in pieces, the salt, the bay leaf, and the rice, stir well, and cook for 3 minutes.
Add the broth. Cover and cook over medium heat for 10 minutes.
Add the chickpeas and continue cooking for 5 more minutes.

Taste, adjust the seasoning. Serve hot.

Author:

Pilar Hernandez

Prep Time:

30 minutes

Cook Time:

30 minutes

Category:

Savory

Method:

Stove cooked

Cuisine:

Chilean
Nutrition
Serving Size:
Calories:

384

Sugar:

7.5 g

Sodium:

878.6 mg

Fat:

13 g

Saturated Fat:

3.4 g

Carbohydrates:

52.3 g

Fiber:

7.9 g

Protein:

15 g
Keywords: chickpea soup, chilean cuisine