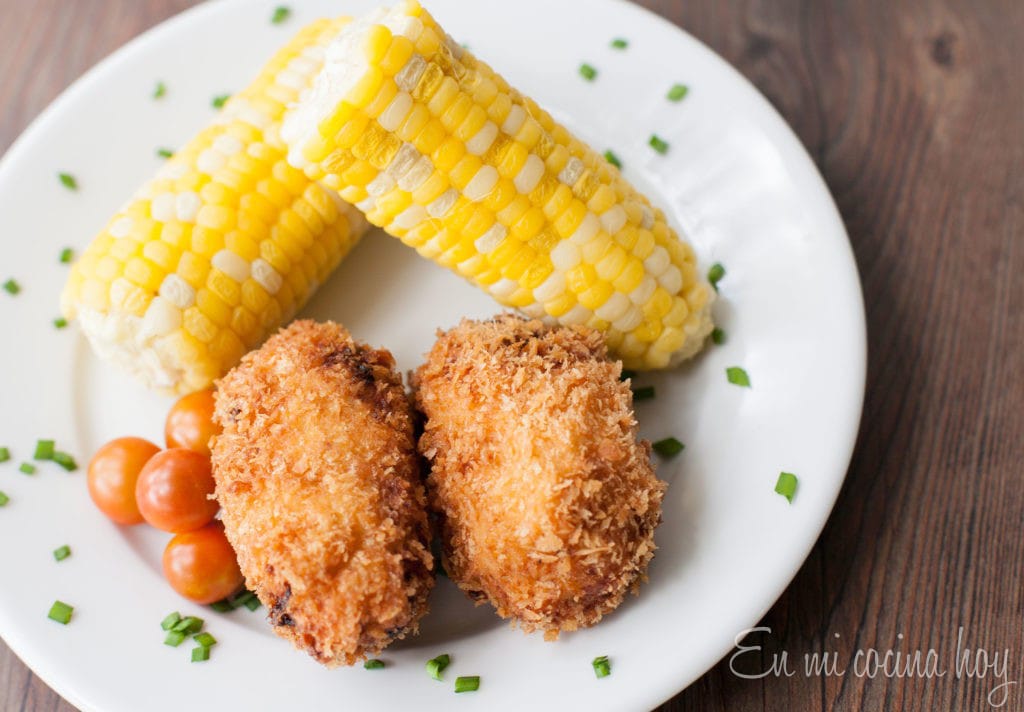 Fish croquettes are very common in Chile; my grandmother was a fan.  They are delicious, moist and flavorful.
Chilean Fish Croquettes
for 10 fish croquettes
Ingredients:
1 medium yellow onion, chopped into small cubes
1 pound of white fish (Tilapia, catfish, or hake work well or tuna the well-drained)
3 tablespoons of flour
parsley, salt, pepper and merkén to taste
1 beaten egg
breadcrumbs (or Panko)
Preparation:
In a medium skillet heat one tablespoon of vegetable oil over medium-high heat. Add the onion and cook occasionally stirring until it begins to brown about 6 minutes.
Pat the fish dry with paper towels. Season with salt and pepper.
Lower the heat to medium and place the fish on top the onion, cover and cook 4-5 minutes until the fish is almost entirely cooked. Skip if using canned tuna.
Transfer to a medium bowl and let cool slightly about 10 minutes. Crumble the fish with a fork and add the flour. Season with finely chopped parsley, salt, pepper, and merkén if desired. Mix well and form a small ball. If it is disassembled, add more flour of 1 teaspoon at a time. Form 10 croquettes with the mixture (use 1/4 cup for each one)
Let them dry on butter paper about 10 minutes.
Roll on the breadcrumbs, then roll on the beaten egg and again for the bread crumbs. Repeat with the 10 croquettes.
Heat the oil in a medium pan, about 2″ deep, to 190C or 380F. Add 3-4 croquettes at a time with a skimmer, rotate them occasionally, they take about 2-3 minutes each. They are ready when they are evenly browned. I always make one croquette first and try it, if golden on the outside, but raw inside. Lower the flame and the temperature of the oil so that croquettes cook slower.
Remove the croquettes to a plate covered with paper towel.
Serve hot or at room temperature. Serve with tomato salad.