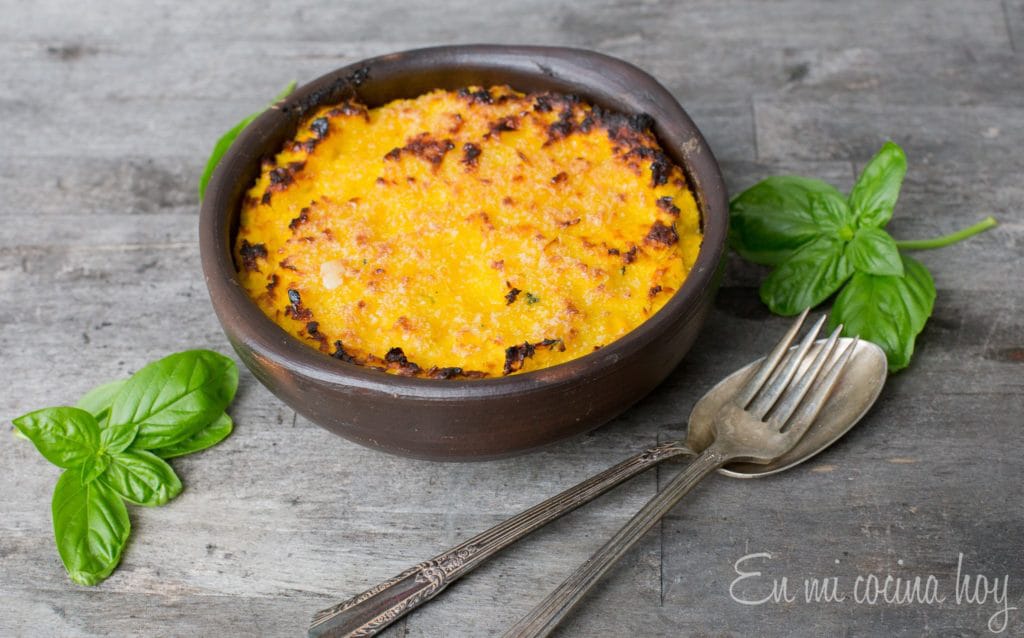 The Holidays are over and is time to start the year. This recipe honors one of my family traditions, on January 1st we start the year making Chilean tamales (made with fresh corn and without any filling) and corn pie. All family members helped (including my uncles, children, etc.) with the labors: the corn peeling, grating, sorting the corn leaves (husks) by size, grinding meat, chopping onions, etc. This Chilean corn pudding capture all the flavors with a lot less labor.
Corn pudding, Chilean Recipe
Serves 4
Ingredients:
1 bag of frozen corn (454 grams), my favorite brand here is super sweet corn HEB has better color and texture than the others I've tried.
1 tablespoon flour
3 tablespoons sugar
4 tablespoons butter (60 grams) at room temperature
3/4 cup milk
salt and pepper
5 leaves of sweet basil chopped
Preparation:
Preheat oven to 400F or 200C.
Cook the corn in bags or as directed, reducing cooking time by half.
Place all the ingredients in a blender or food processor. Process to a coarse paste, you still want to see bits of corn.
Bake 45-50 minutes or until golden and a stick bury in the middle comes out clean.