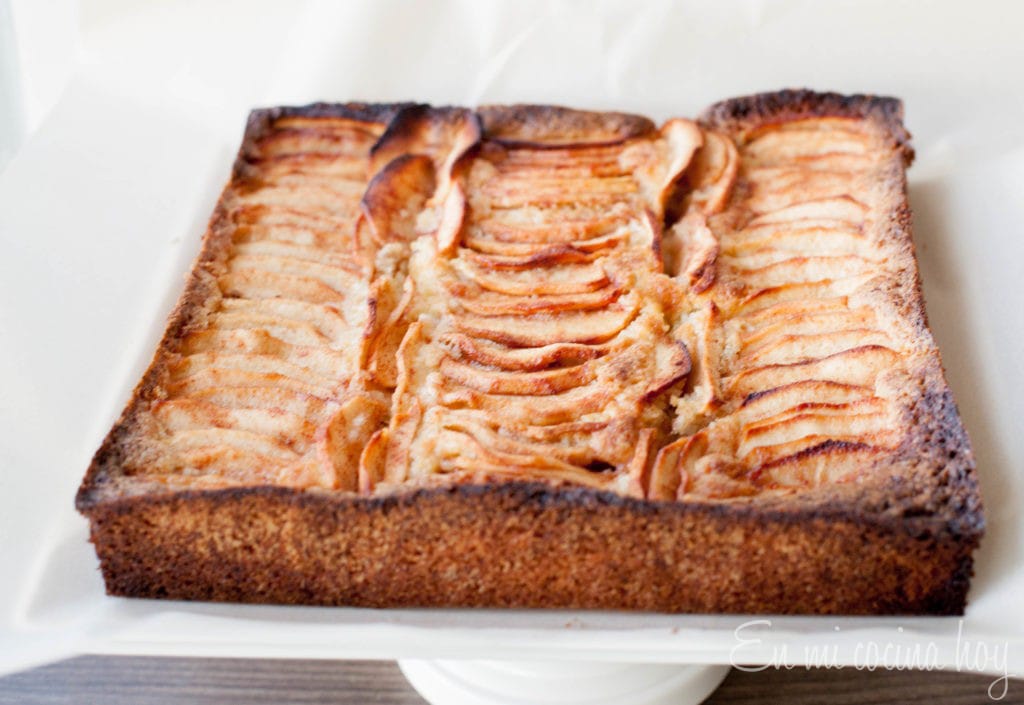 I was looking for a cake with apples, always a favorite in my house and I saw this easy one on

Martha Stewart

site. It delivers and is so lovely looking. Highly recommended.
Easy apple cake

for 1 cake of 20×20 cm or 8'x8'Ingredients:
1 cup all-purpose flour
1 1/2 teaspoon baking powder
1 teaspoon coarse salt kosher
8 tablespoons or 115 grams of butter
1 cup granulated sugar
1 teaspoon vanilla extract
2 eggs
1/3 cup granulated sugar
1 teaspoon cinnamon
4 medium apples
juice of 1/2 lemon
Directions:
Preheat oven to 375F or 190C.
Prepare a 20×20 square pan or 23cm/9′ round. in diameter, like the detachable ring for example.
In a small bowl mix the flour, baking powder, and salt stirring with a fork or whisk to blend.
In another medium bowl, squeeze the lemon and cut the apples into slices, throw the seeds and peel. Place the apple slices in the lemon juice and stir to coat and keep them from turning brown.
In another bowl, beat the butter and sugar until pale and creamy, about 3 minutes with a hand mixer, add 1 egg, beat until incorporated, then the other egg, repeat. Add vanilla and beat until combined.
Add the flour mixture and stir until well blended.
Pour the batter into the prepared pan and spread well.
Mix cinnamon with 1/3 cup sugar and then mix with apples and stir well to coat. Don't do it ahead of time or the apples will sweat.
Place the apple's slices arranged on top of the batter, pressing lightly.
Bake for 45-50 minutes until very golden.
Let stand at least 15 minutes before removing from pan carefully.