Cauliflower is trendy today, but these fried cauliflowers have always been part of the Chilean home cuisine.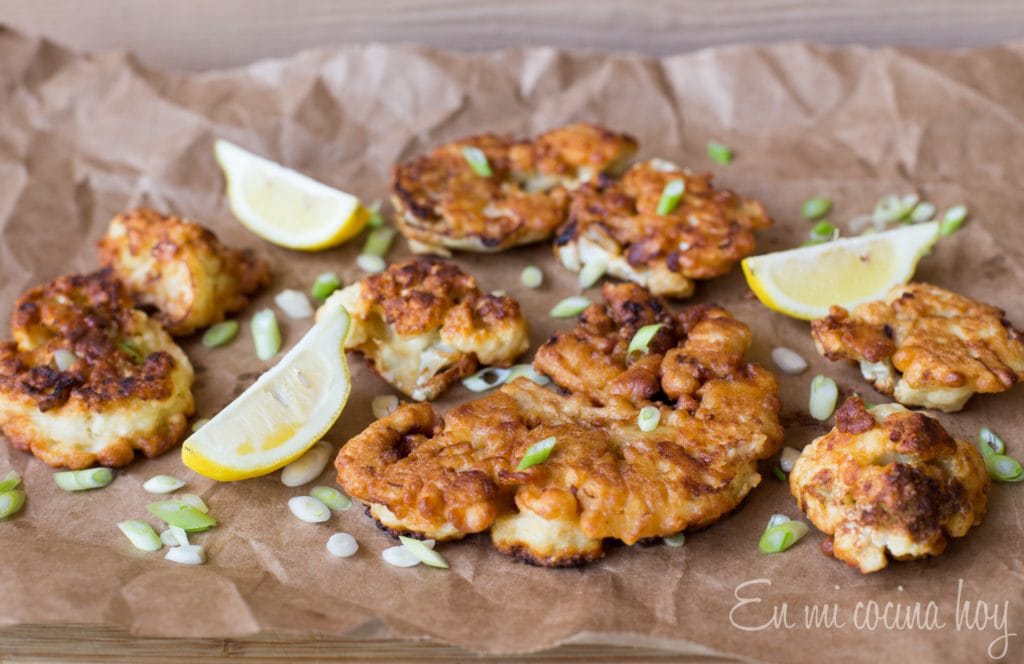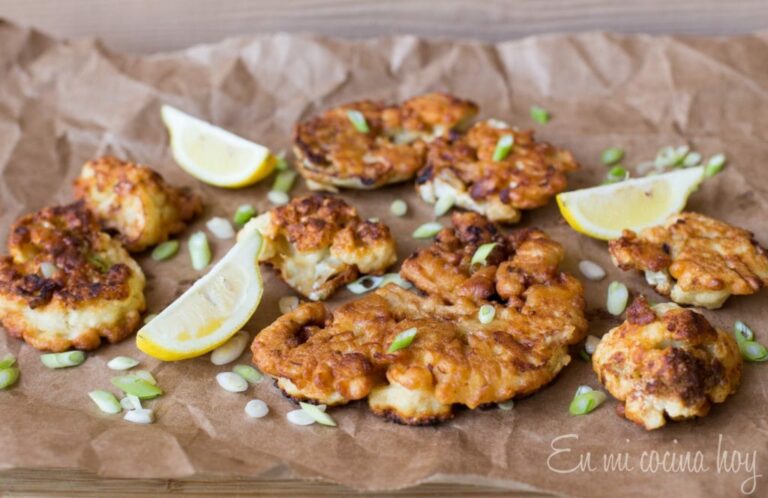 Cauliflower fritters bring back many memories for me, the truth is as a kid I did not like them at all, I was one picky eater, but after moving out for college I learned to appreciate my family cooking. After marrying, I stopped cooking cauliflower because my husband does not like it, or he thought that, but little by little I have been making him come around and we enjoyed these cauliflowers fritters together.
I recommend cutting the cauliflower into slices instead of "trees", the flat edges make it easier to marinate and fry the cauliflower evenly.
Cauliflower Fritters
for 4 people
Ingredients:
1 cauliflower
2 eggs
1/2 cup all-purpose flour
1/2 cup Parmesan cheese
1/2 cup milk
1/2 cup oil for frying, I used sunflower oil
lemons and green onions or parsley to serve
Preparation:
Wash and dry the cauliflower and cut it into slices 1/2 inch thick. Cut the stem out.
Cook the cauliflower on a plate for 5 minutes in the microwave, if you like your cauliflower al dente, you can skip this step.
Prepare the batter: beat the eggs add the flour, Parmesan cheese, and milk.
Heat oil in a skillet over medium-high heat.
Cover each slice in the batter and fry 4-5 minutes per side, until golden.
Remove to a plate covered with a paper towel.
Serve with chopped chives and lemon.
This recipe is part of a compensated campaign in collaboration with Kikkoman® and Latina Bloggers Connect. I received compensation and products for its realization. The recipe and all opinions are mine and have not been edited by others.