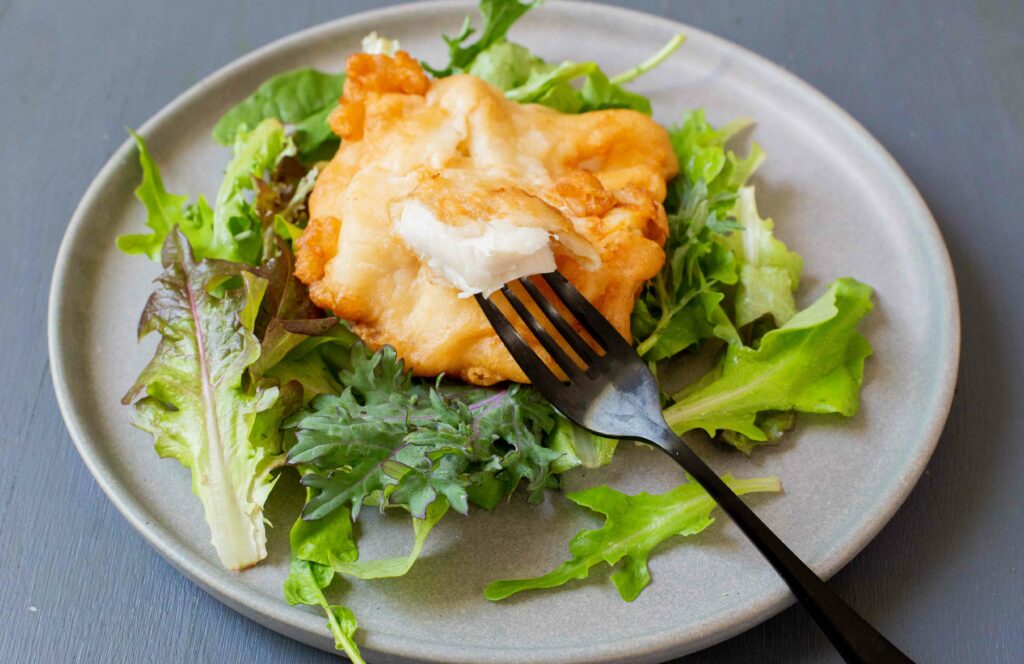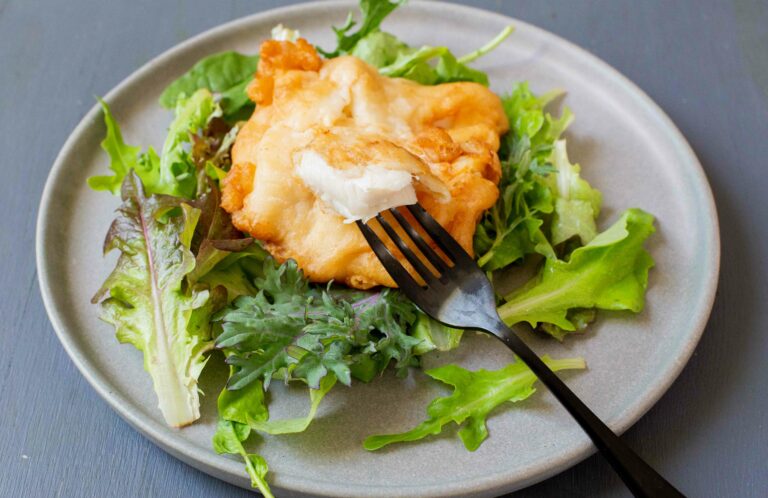 Fried fish is a classic in Chile, especially when visiting the coast. Serve accompanied by salads, potato salad, or French fries. Quick and easy to do at home.
Tips for delicious Chilean fried fish:
Why does this recipe have no egg?
Because you don't need to, it wasn't my forgetfulness or anything like that. My grandmother taught me this recipe, and she made the batter like this, and it turns out perfect, crispy, golden, and light.
What fish to buy in the US?
It depends on where you live. On the coasts, there are different alternatives. And sometimes, I have even seen Congrio (eel) here in Houston. Redfish is easy to find. It's from the same family as Róbalo. I like it a lot. It has a very mild flavor. Cod is another suitable replacement.
I have never fried, what do you recommend?
It is best to fry in a pot with high walls and a thick and heavy bottom because this way, the pot can conserve more heat and avoid fluctuations in the temperature of the oil when adding the cold fish. Fry at 350F/180C. You can use a bread cube if you don't have a thermometer. It should start browning immediately. It is much easier to make your hand and practice with a thermometer because if the oil is very hot, over 375F/190C, you can end up raw inside and too golden outside.
How do I know the fish is cooked inside?
Practice, or a thermometer, should be at an internal temperature of 145F/62C. Medium-thick pieces take 3 minutes per side in oil at 180C. Thick pieces take 5 minutes per side.
What oils are suitable for frying?
Vegetable oil works. In the US, peanut oil is the best since it smokes less.
Print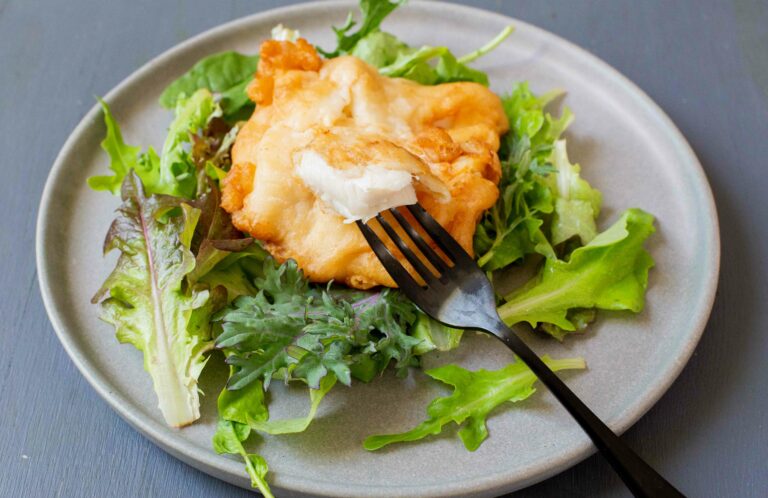 Pescado Frito Chilean Fried Fish
My grandmother's recipe for a light, crunchy fried fish.
Total Time:

50 minutes

Yield:

8

1

x
2

pounds

of fish fillet without bones and skin clean (I used redfish, catfish works too)

1

cup

flour

1 1/2

to

2

cups

of beer or white wine
salt, pepper, lemon for dressing
oil to fry
Instructions
Cut fish into 6 portions, making sure you remove all bones.

Season with lemon juice, salt, and pepper on both sides and let stand for 5 minutes.
Heat vegetable oil in a skillet high walls. At least about 5 cm deep.
To prepare the batter, in a bowl mix the flour and beat with a fork while adding the beer, add salt, pepper, and a pinch of seasoning of your choice, such paprika. The consistency should resemble a thick milkshake.

To test the oil drop a little of the batter should float and immediately start to brown. Try it (carefully, it will be hot) and see if the flavor is what you want.
Dip the fish in the batter and fry on both sides for about 3 to 5 minutes per side until golden and crispy.

Remove to a plate cover with paper towels,  and serve immediately with potato salad and tomatoes sliced (the traditional sides in Chile)

Author:

Prep Time:

30 minutes

Cook Time:

20 minutes

Category:

Fish

Method:

Fried

Cuisine:

Chilean
Nutrition
Serving Size:
Calories:

413

Sugar:

0 g

Sodium:

65.4 mg

Fat:

29.5 g

Saturated Fat:

23 g

Carbohydrates:

12 g

Fiber:

0.4 g

Protein:

26.7 g
Keywords: fried fish, chilean cuisine