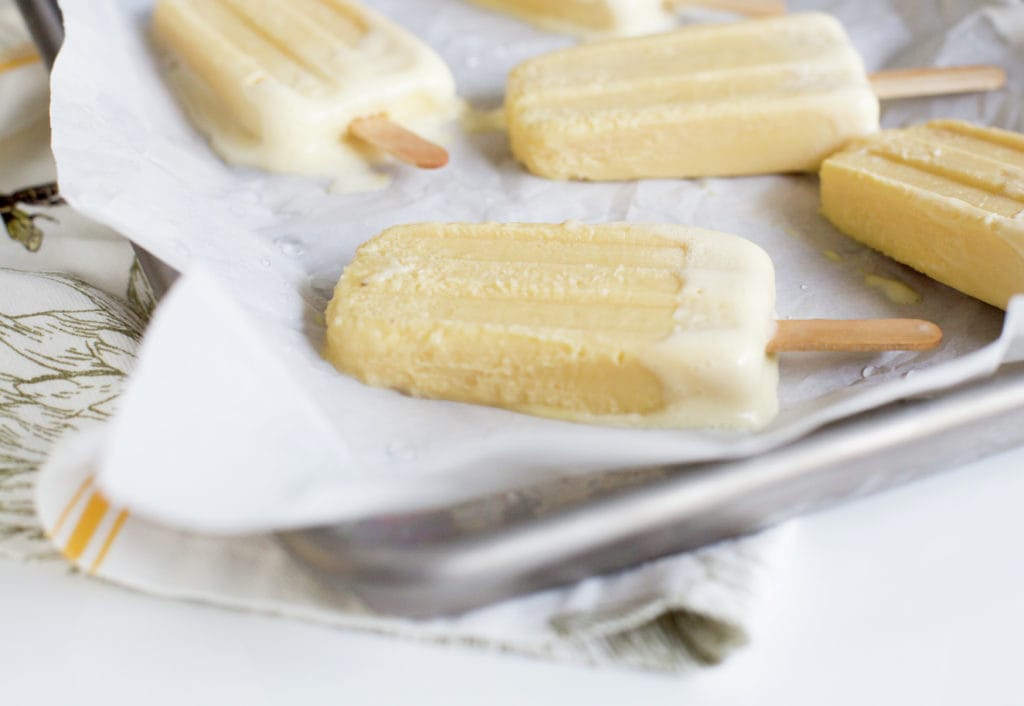 Summer has now really started in Houston! We have already had a few days with a thermal sensation of over 40 degrees celsius and you only crave ice cream and cold things. These huevo mol paletas or popsicles are perfect.
I had set out to use all our frozen food before moving, so I decided to use some huevo mol that was in my freezer to make these popsicles and they turned out delicious.
Huevo mol is a very old, traditional Chilean sweet, made of egg yolk and sugar. It probably was a way to preserve and make use of yolks. The same as with fruit which was turned into jam.
With this recipe, I am participating in #PaletaWeek, an initiative of the blog Lola's Cocina to make popsicles or paletas (as they are called in Mexico) more widely known. Thanks Lola for inviting me to participate with a recipe from my country.
Huevo Mol Paletas
10 popsicles
Ingredients:
1 cup huevo mol (find recipe for huevo mol here)
1/2 cup almond flour
1 can evaporated milk
mold and popsicle sticks (my mold is from Amazon)
Preparation:
Place all ingredients in the blender and mix for 2 minutes.
Fill the molds, insert the sticks and let freeze overnight.