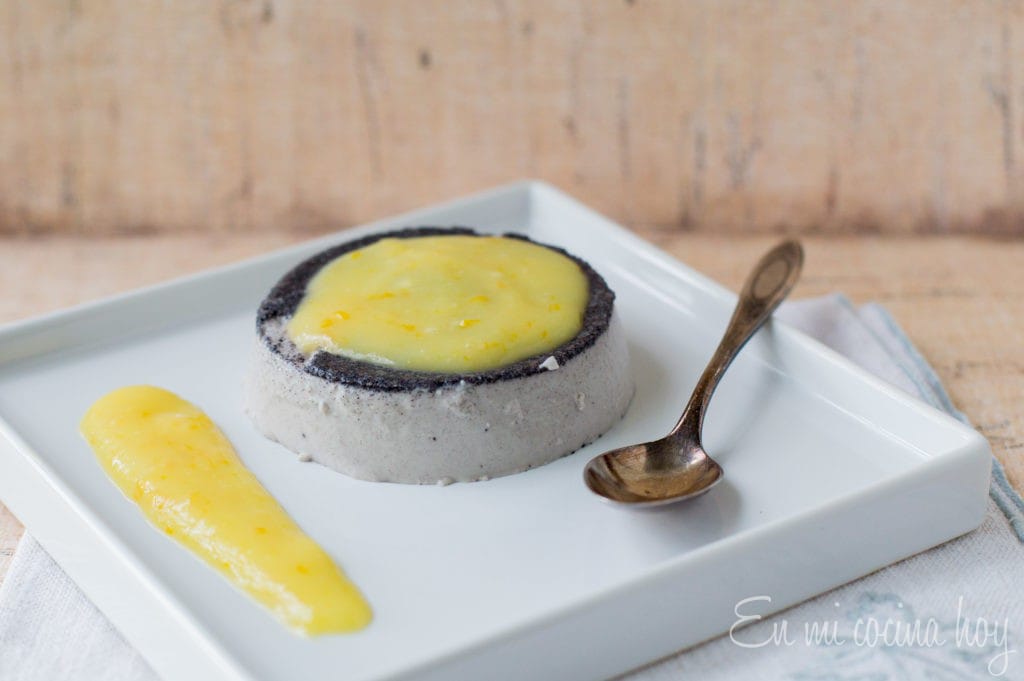 My idea for a perfect Mother's Day dessert is this simple and easy to make,  adaptable to different diets, Panna cotta. It can be prepared without sugar, no-dairy: with coconut or almond milk, with yogurt instead of cream (less fat), different flavors, etc. A world of possibilities! I decided on to go with maqui that I had at home, and I wanted to try NOW! I'm fascinated with these powders of our fruits that have been "discovered" by the Americans and now they called them superfruits.
Maqui Pannacotta
6 servings
Ingredients:
1 1/2 cup whole milk
1 envelope unflavored gelatin (7 grams or 2 1/4 teaspoon)
1/3 cup sugar
1 1/2 cup whipping cream
2 tablespoons powdered maqui
Preparation:
In a small saucepan place the milk and sprinkle the gelatin, all must be in contact with the milk, leave 2 minutes to hydrate. Add sugar and stir.
Heat over medium heat for 2 minutes, stirring occasionally to dissolve the gelatin and sugar. It is not necessary to heat, only be sure everything is dissolved, for me the best is to rub the milk in between 2 fingers, if you do not feel anything is ready.
Add cream and any flavor you want, I add 2 tablespoons of maqui powder, but you can add chopped fresh fruit, jam, vanilla, etc..
Let return to room temperature and stir well before pouring in the vessels that you wish to use. This prevents the gelatin separated from the cream as sometimes happens.
Refrigerate for at least 2 hours before serving or overnight.
Recipe adapted from The Kitchn.