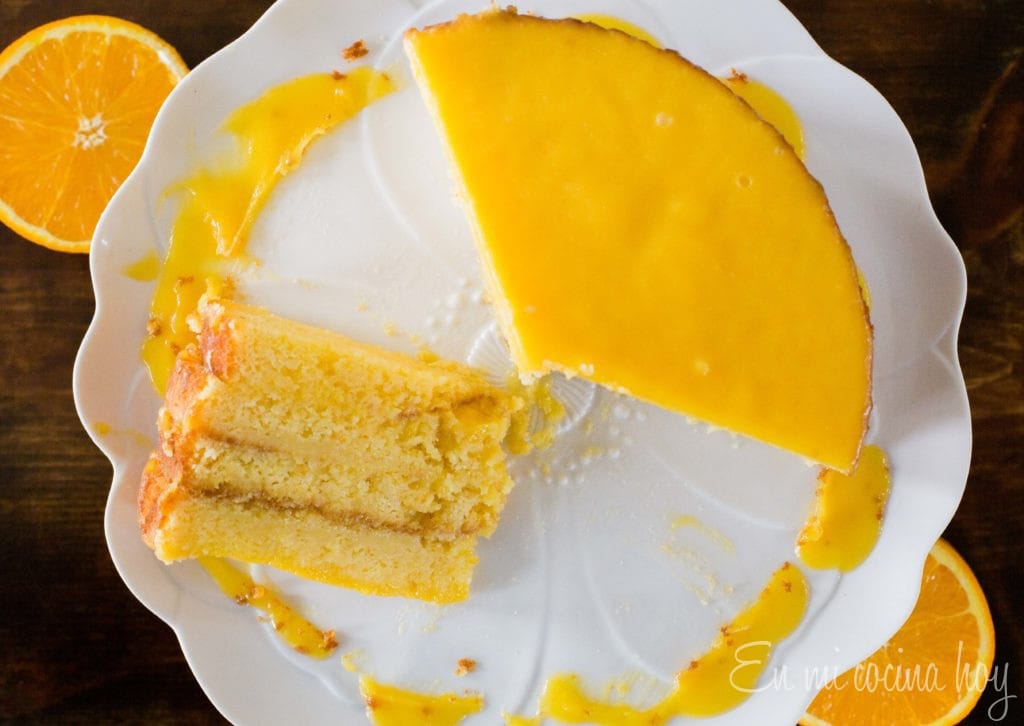 This orange layer cake is a recipe from my mom, and I remember having it as my birthday cake in Chile several years growing up. I always liked it a lot, and this year I decided to make it for my birthday in August. This was not a good idea.
I discovered this is a winter cake and now living in Houston, my birthday is in Summer. I bought some South African oranges, and they did not have as much flavor.
The cake is very light and sticky, so prepare your baking pans very well, and bake it in 3 molds. Baking it in a single pan is not recommended since tents to caked.
Recipe originally published in August 2010. Published and with new photos of the step by step February 2018.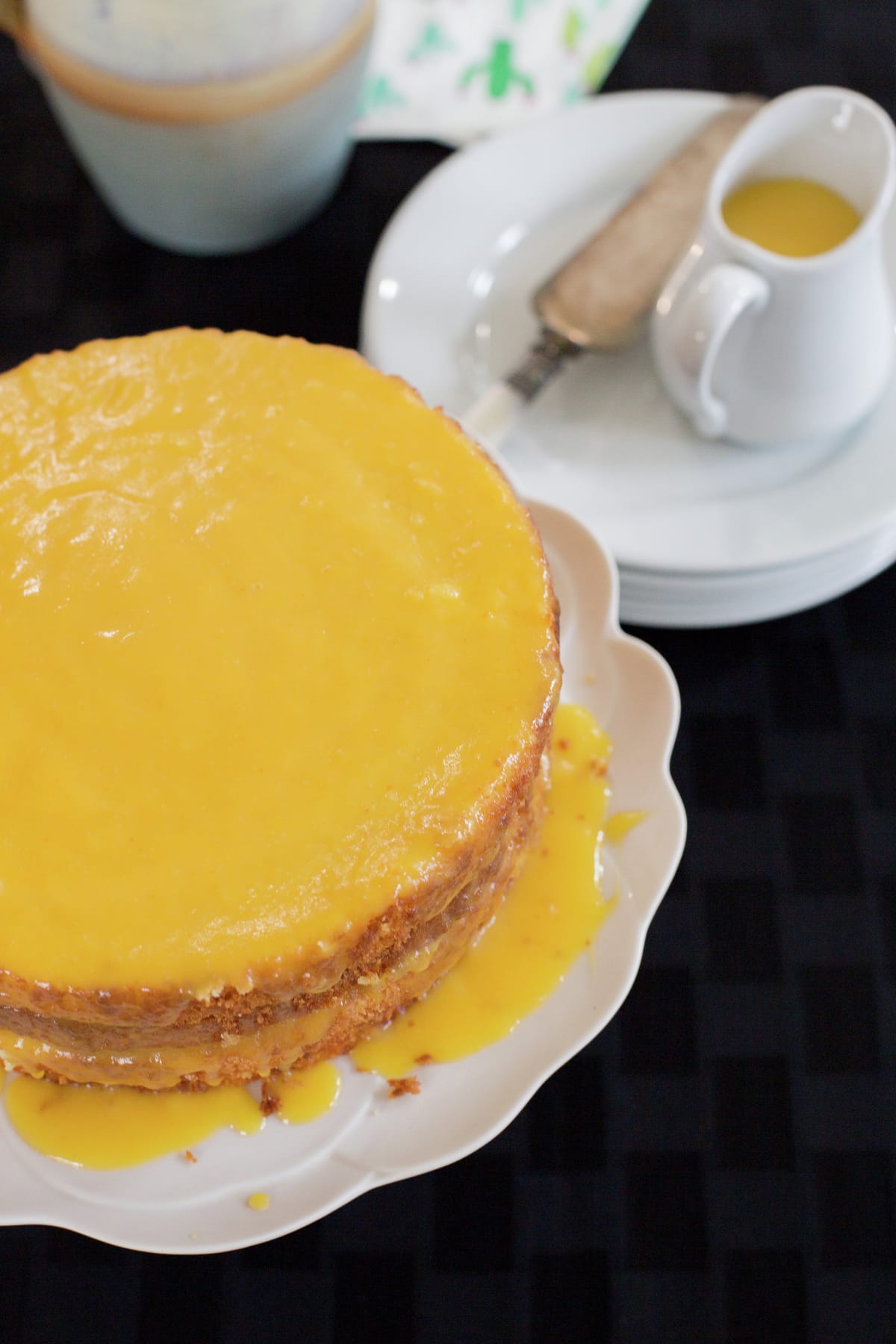 Orange Layer Cake
for the sponge cake:
1 pound of butter at room temperature
1 pound of powdered sugar sifted
250 grams of sifted cake flour
3 teaspoons baking powder
6 eggs, separated yolks, and whites
3 oranges, its zest and the juice of an orange (1/2 cup of juice)
1 lemon, juice and zest
Filling (orange curd):
3 oranges, zest, and juice (1 1/2 cup of juice)
6 eggs
500 grams of granulated sugar
125 grams of butter
Directions:
Preheat the oven to 350F or 180C. Prepare 3 8″ baking pans, put a circle of parchment paper at the bottom and buttered.
Beat the egg whites to stiff peaks, reserve. Beat the butter with the sugar until it is creamy, add the yolks one by one. Mixing entirely before adding the next one. Add the orange juice, the grated zest and the lemon juice and its zest. Beat until incorporated. It will curdle.
Add flour and baking powder, mix thoroughly.
Add the whites in 3 additions, incorporate with enveloping movements to conserve the air trapped in the whites.
Distribute the batter in the 3 prepared 8″ baking pans. You can weight the mixture to make sure that all are equal.
Bake for 25 – 30 minutes until they are golden brown, they have begun to separate from the edge, and when burying a toothpick, it comes out clean.
Allow the layers to cool before unmolding and peel the paper and assemble the cake.
For the filling: beat the orange juice with the eggs until incorporated, add the orange zest, the sugar and finally the butter cut into small pieces
Cook in a bain-marie until it thickens, frequently whisking about 25 – 30 minutes. Allow cooling before assembling the cake. The filling can be done the day before and keep refrigerated.
To assemble the cake, alternate layers of cake with layers of orange curd and finish covering the whole cake with orange curd.
Keep refrigerated, remove 30 minutes before serving or serve cold. It is better to make this cake the day before serving so that all the flavors developed.