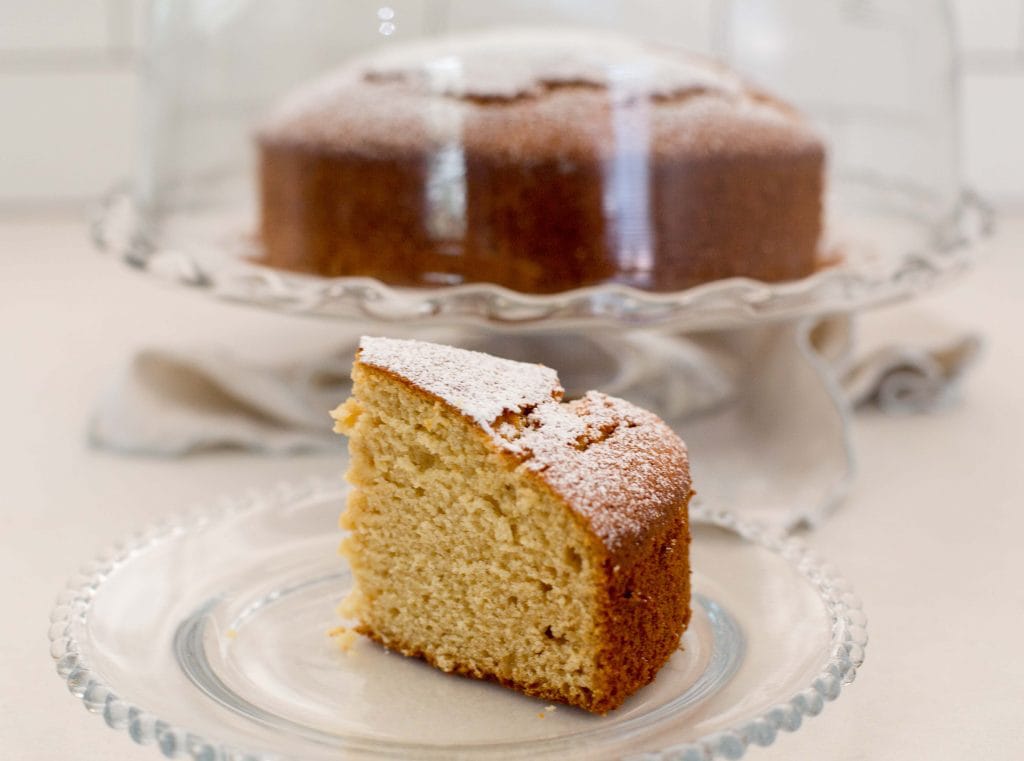 The palm syrup or palm honey is a flavor that for us Chileans brings many memories from childhood. We grew up eating bananas or apples or crepes, the closest thing to pancakes my mother ever made, drizzled with palm syrup. It is Chile's maple syrup and this Palm Syrup Cake captures the flavor fully.
I baked a palm honey cake to serve sprinkled with a dust of powdered sugar and served with fruit as a dessert for a ladies lunch where the main course was soup. It's also delicious with coffee and chocolate milk.
The palm syrup flavor is subtle in the cake, the texture is fluffy and moist.
Palm Syrup Cake
12 servings
Ingredients:
1 cup palm honey
4 oz. of butter
2 eggs at room temperature
1/2 cup warm milk (20 seconds in the microwave at high temperature)
1/2 teaspoon apple cider vinegar
1 pinch salt and 1/4 teaspoon
2 1/2 cups sifted flour
1 tablespoon of baking powder
Preparation:
Preheat the oven to 180C or 350F.
Melt the butter in the microwave on high for 30-40 seconds. Add the palm syrup or honey and stir well to mix.
With the mixer, beat eggs on medium speed until foamy, about 2 minutes, add the honey to the melted butter, milk, salt, and vinegar, beat on low speed to incorporate everything.
Add the flour with the baking powder, beat on medium speed for 1 minute,  beat until it is homogenous until it is a liquid batter.
Pour into a greased or parchment covered pan, you can use a cake 8″ in diameter pan or a pound cake pan.
Bake 40-45 minutes, until golden, a stick inserted in the middle should come out clean. Cool 5-10 minutes, then take out of the mold and let cool completely.
You can keep it in a bag for up to 3 days.