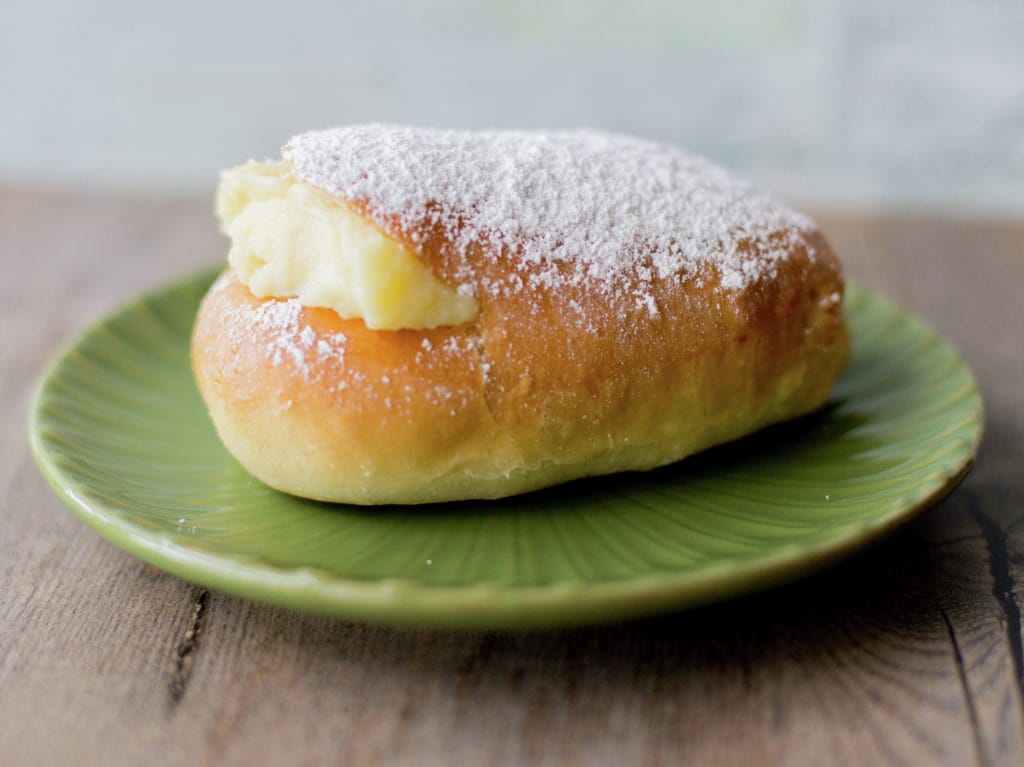 Last Sunday, we had Chileans for tea or Once as we call it, so I finally had an excuse to make these pastry cream filled rabbits. Growing up these pastries were a real treat. You could buy them on any bakery and even they were sometimes sold inside our schools! For a long time I didn't bother to have one, going after more elegant pastries, but now is what I crave. They are relatively simple: a sweet bread, filled with pastry cream and dusted with powdered sugar.
Rabbits (Chilean Conejos)
12 large
Ingredients:
1 cup warm milk
4 cups (460 grams) all-purpose flour
2 teaspoons or 7 grams of instant yeast rapid-rise
4 tablespoons granulated sugar
3 tablespoons butter
2 eggs
pinch of salt
1 egg to paint before the oven
pastry cream or dulce de leche to fill
Preparation:
Dissolve yeast in warm milk with sugar and let stand 10 minutes, it should start to bubble.
In a large bowl with a mixer beat the butter until creamy, add eggs and beat until well blended. Add the flour, a pinch of salt and beat on low speed while incorporating milk with yeast. You will get a sticky dough, which separates from the bottom of the bowl.
Cover with a cloth and leave in a warm place to rise for 1 hour and a half, or until double in size.
With floured hands, remove dough from bowl to a well-floured board. Cut into 12 portions.
Give each portion an oval, smooth shape. Place them in a baking pan covered with parchment paper.
Allow rising in a warm place for 1 hour and a half.
Preheat oven to 180C or 350F.
Paint the rabbits with the egg wash (egg whisk with little water).
Bake for 25 minutes until golden.
Let cool entirely on a rack.
Cut with a knife from the edges to the center, forming a V and fill with pastry cream
Sprinkle with powdered sugar and serve.