*Book Review: The Patchwork Garden: I got a free copy of this book to discuss it here, but all opinions are my own and have not been modified by others *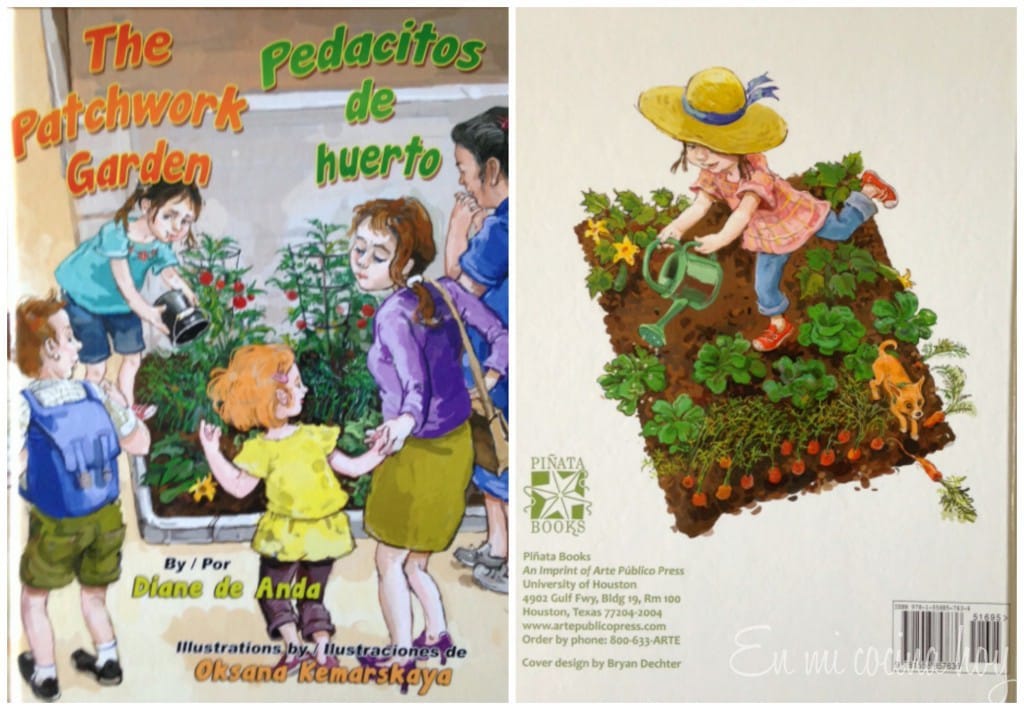 The bilingual books in the collection "Piñata Books" are excellent. This one immediately caught my attention as it is about urban gardens and I want to encourage the love for the soil in my daughters, plus I love to read them in Spanish and then in English.
The story is very cute and well told. Diane de Anda, the author clearly cared to write about situations that actually occur in an urban garden and small tips that slide into the story about growing some vegetables are all true.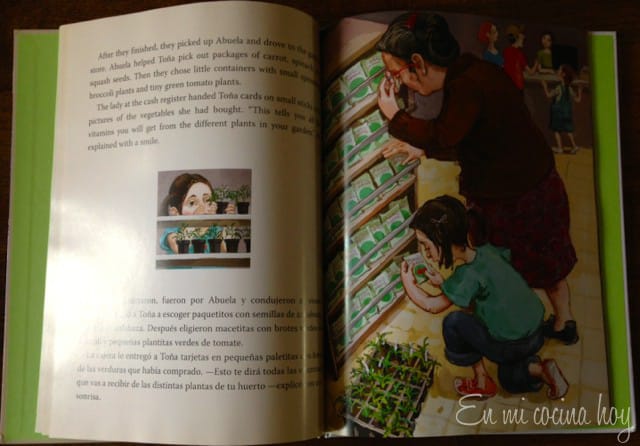 Oksana Kemarskaya's drawings are attractive to children and allow them to follow the story and discover new activities occurring in gardens.
A very enjoyable book to read, short and sweet to introduce children to the phenomenon of urban gardens.
You can buy the book at Amazon.