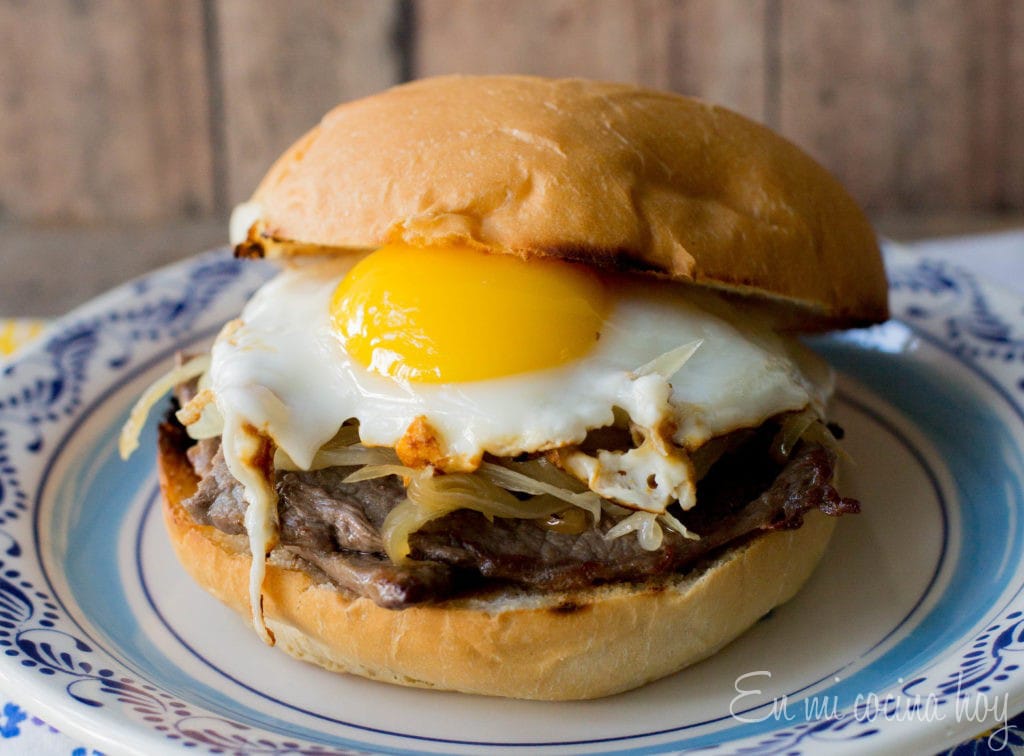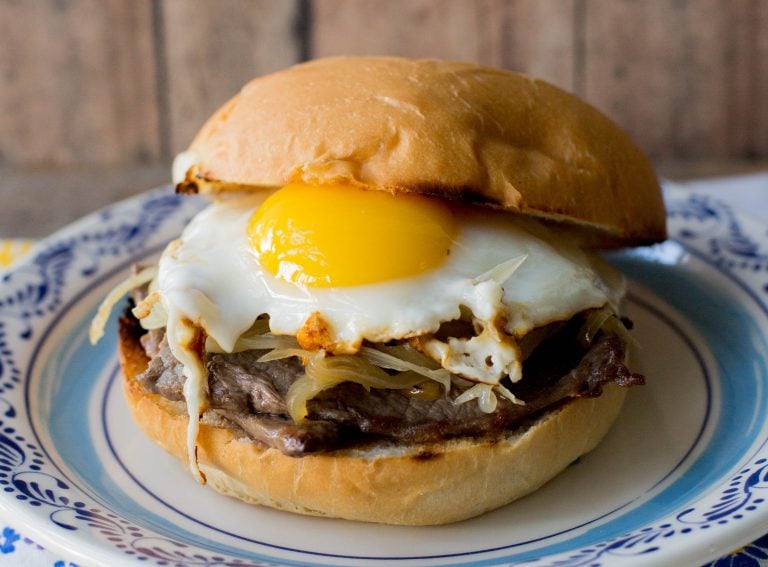 To say goodbye to October and the challenge of Chilean sandwiches at  BRBC, I did a Chemilico.
I recommend this sandwich, is not as well known as the Chacarero,  but delicious and filling with golden onions and a fried egg on top … the creaminess of the yolk when you bite is heaven. And the sweetness of the onions really complements the meat.
Chilean Chemilico sandwich
for 2 people
Ingredients:
2 thin steaks (top sirloin)
1 onion
2 eggs
2 rolls
Preparation:
Chop onion into many half-moon.
In a nonstick skillet place 1 tablespoon of oil and heat over medium-high heat. Add the onion and cook for about 10 minutes until cooked and lightly golden. Season with salt and pepper. Stir occasionally. Remove to a plate, keep warm.
Season the steaks.
In the same skillet, heat oil over high heat and cook the steak seared, about 2 minutes per side. Remove to a plate and keep warm.
Toast the bread open.
Make sunny side up eggs.
Assemble the sandwich by placing bottom half of bread, meat, onion and finish with a fried egg, close with the other half and serve immediately.