Camotillos is a traditional Chilean sweet, very old and scarce nowadays.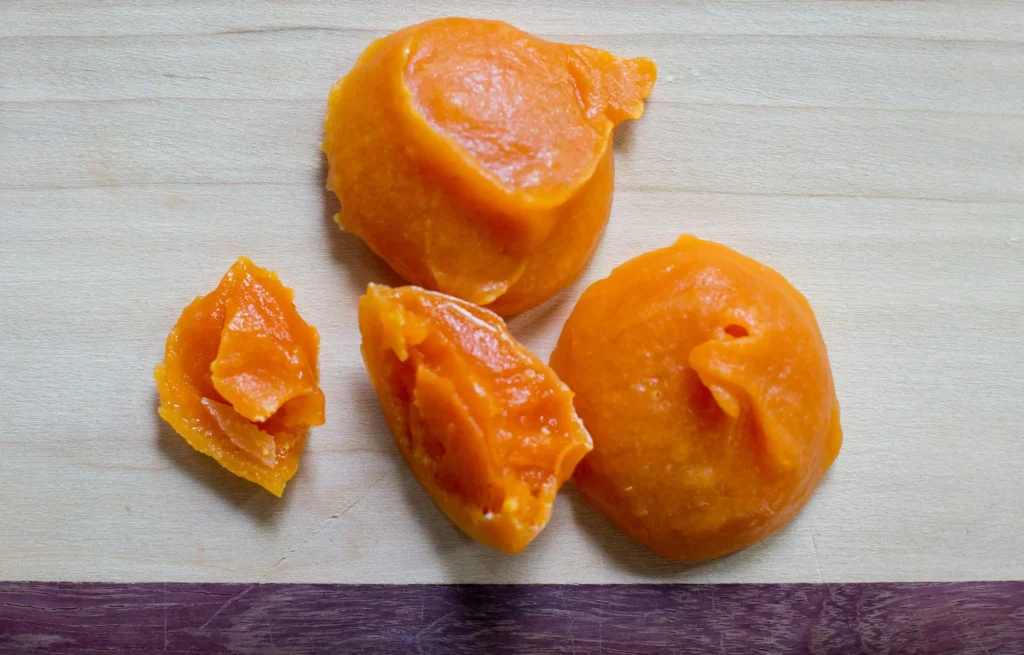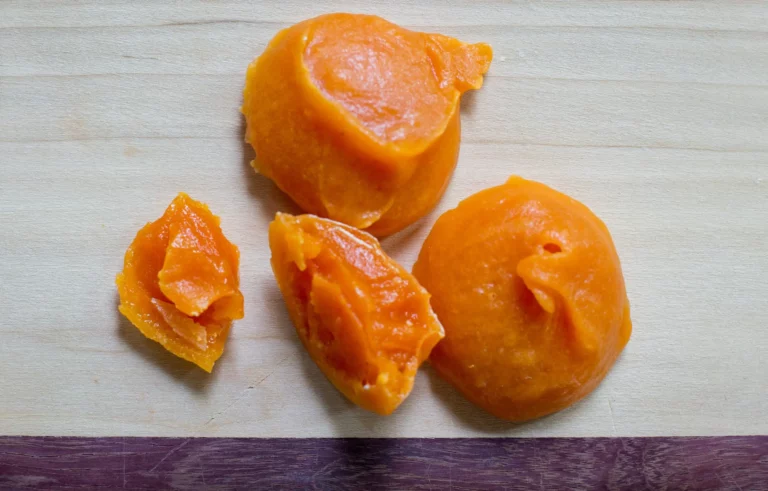 Camotillos are sweets or candies made from thick sweet potato puree and sugar. After cooking it to a paste, shape it into a wedge and bake it to dry it slightly on the outside. Although nowadays it is scarce, it is part of the sweet national heritage.
Camotillos are one of the old Chilean sweets that will disappear if we don't start making them at home. Although they are laborious, the final result is so rich. I felt at home eating them.
The ones in the photo look different from the Chilean classics because the variety of sweet potato sold here in the US everywhere is like this, intense orange, more similar to sweet potato squash.
The right sweet potatoes are Japanese with a yellow/white interior and purple skin.
These candies require patience and care so as not to burn yourself and so as not to break them.
I've tried several quick-dry options in the oven, but none are better than or equal to air-drying, so that's what I recommend in the recipe—turning them so that they dry all around. Drying will be faster if you live in a dry and hot climate.
Print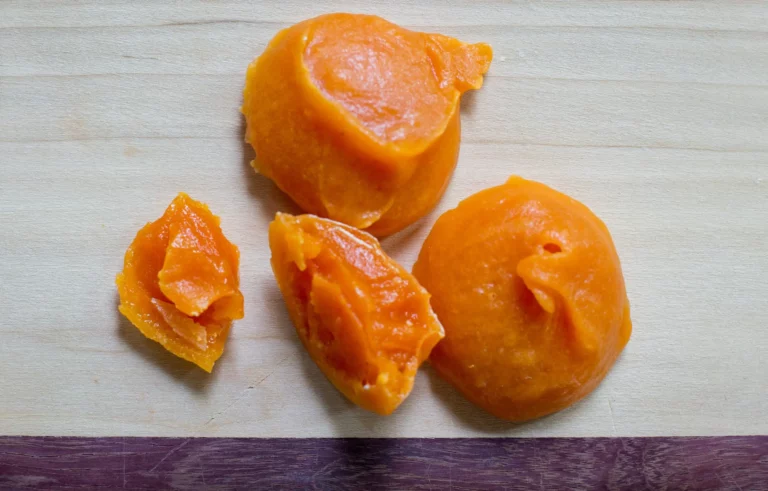 Chilean Camotillos
An old scarce Chilean candy.
Total Time:

1 hour 45 minutes

Yield:

30 camotillos
3 medium or 2 large sweet potatoes

granulated sugar between 500-800 grams

Orange zest
Instructions
Preheat oven to 350ºF or 180ºC. 

With a fork, poke holes in the sweet potato skin. Arrange the sweet potatoes on a tray and bake for 40-50 minutes until they can be easily pierced with a table knife. Let cool.


In a deep pot, melt the sugar, add the sweet potato puree and orange zest, and cook from the moment it boils for about 20 minutes, constantly stirring so that it does not stick. Be careful because bubbles can burn. Remove from the heat when you scrape, and see the bottom of the pot. Let cool for 30 minutes or more.


Cover a tray with parchment paper with two spoons, drop the puree, and give it the shape of a Camotillo if you can. Air dry for at least three days or until they can be lifted without breaking the bark.



Peel off the paper with a table knife and leave it to dry for three more days. 
Author:

Pilar Hernandez

Prep Time:

45 minutes

Cook Time:

1 hour

Category:

Candy

Method:

Oven/Stove

Cuisine:

Chilean
Keywords: Chilean Camotillos