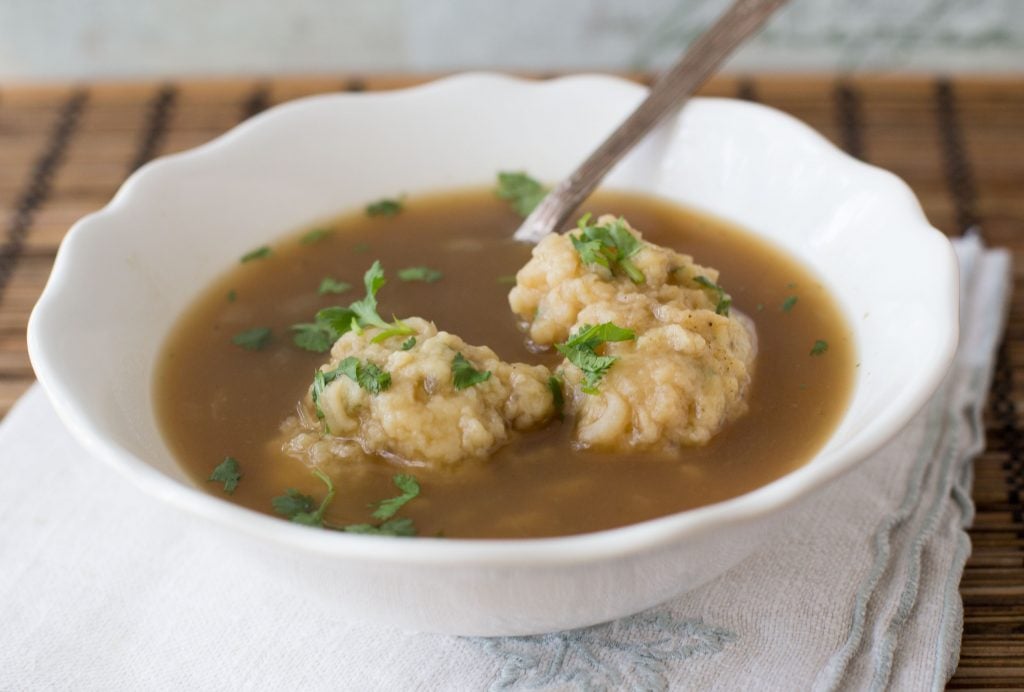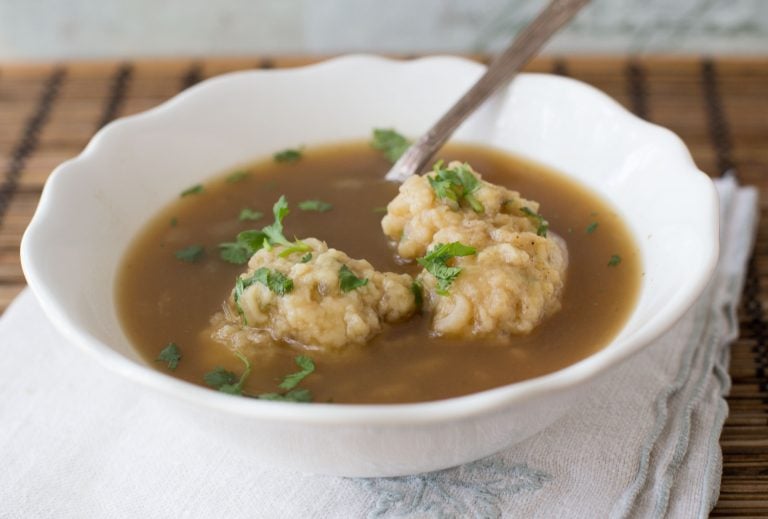 This is a very economical soup, especially for the end of the month, before the next check arrives (in my country is customary to pay just once a month, usually at the beginning of the month). Traditionally, in my family was made in the beef broth made with bones, but I guess there will be other versions with other broth, I used store-bought beef broth. Very earthy.
Chilean Dumpling Soup (Machos Ahogados)
for 4 people
Ingredients:
1 liter of beef broth
1/2 teaspoon cumin, optional
1 egg
1 tablespoon chopped onion
1 tablespoon finely chopped parsley
125 grams or 3/4 cup flour
1 teaspoon baking powder
water
salt and pepper
Preparation:
In a medium saucepan place the broth, heat on medium-high heat, when it boils, reduce heat to low, add cumin if you want, let it simmer cover.
Prepare the batter in a separate bowl. Separate the egg. Beat the egg white until soft peaks form, add the yolk, beat until incorporated. Add onion, parsley, salt, and pepper mix well and sift over the flour with the baking powder. Stir with a spoon and add water until a moist dough form (I used 1/8 cup or so).
Add spoonfuls of the dough over the simmering broth and let cook covered, boiling gently for 12-15 minutes.
Test, adjust the seasoning and serve hot sprinkled with parsley.