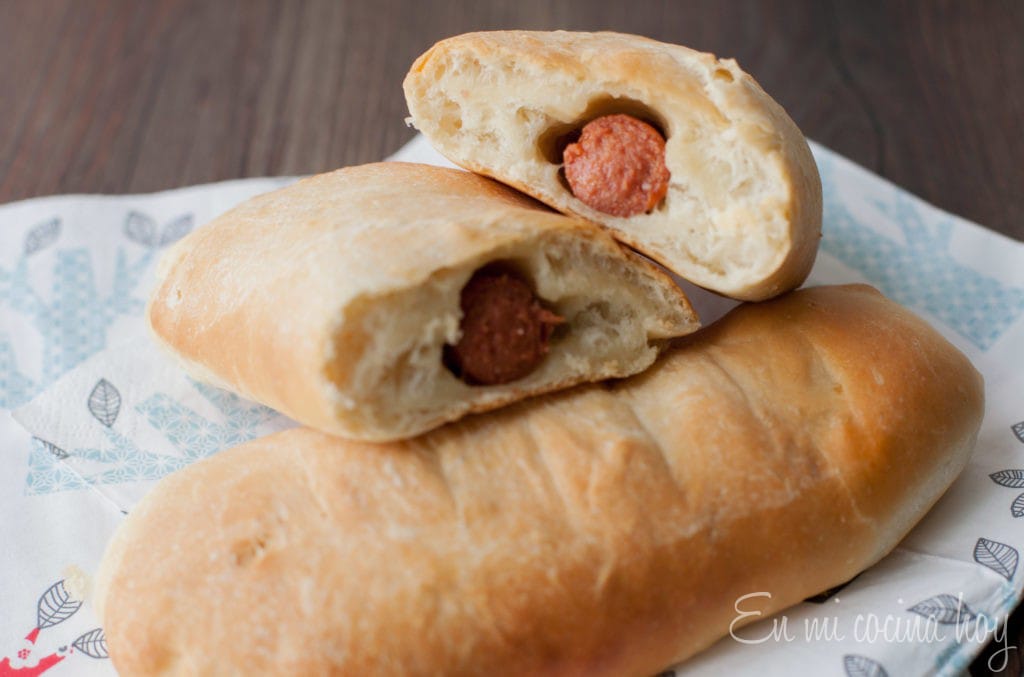 This Kolaches (Chaparritas) are a beloved snack sandwich in Chile, very portable and delicious.
Kolaches (Chaparritas)
for 12 Chaparritas
Ingredients:
for the dough follow Hilmar recipe for Vienna bread, the recipe is in English and very well explained. There is a translate option on the right column.
12 hotdog
Preparation:
Follow Hilmar's recipe through step 4, then divide the dough into 12 portions, it is best to weigh them to make sure they are all equal portions.
Then in step 5, when you give shape to the pieces of bread, before rolling placed inside the hotdog and then close pinching the dough together.
Continue with the following steps, leavening and all.
Bake at 175C or 350F for 25-30 minutes or until golden
Let cool 10 minutes before serving.