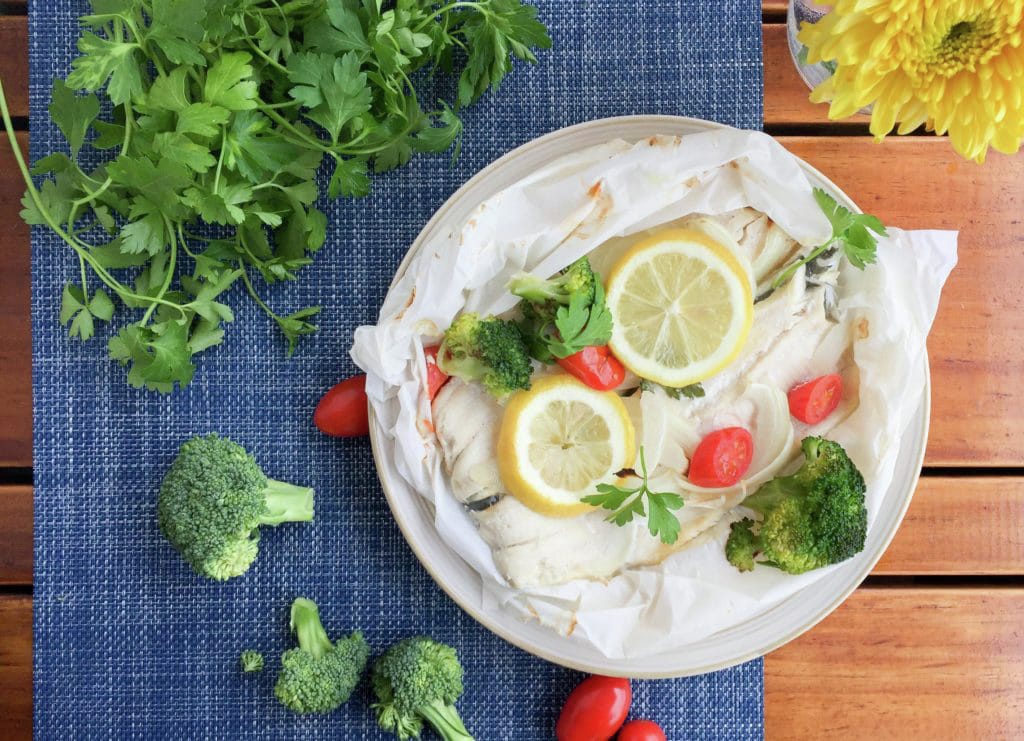 Today, Kane our new contributor makes her debut on the blog with this Chilean Trout in Parchment. If you follow us on Instagram or Facebook, you may already have seen her pictures. During our university years, we lived together for five years and are best friends. Kane is a professional translator and lives in Santiago with her family. She represents the blog in Chile.
Growing up, I spent many Summer holidays in the South of Chile.  Apart from seeing beautiful landscapes and great outings, it was also a great opportunity to enjoy ingredients that at that time were hard to find where we lived, such as salmon, lamb, trout.
When Entre Ríos offered to send us a sample of their products I was excited to taste it again. This fish farm grows fresh water Rainbow trout in Southern Chile and exports most of their production. This company offers high-quality products and guarantee a farming that respects the environment.
Through this recipe, I rediscover this tasty fish, in a very easy to make way. It's perfect for dinner with friends; you can make it ahead of time and then pop them in the oven a few minutes before sitting down at the table. Children will love discovering what's in the packets. And so will adults!
You can make variations using different herbs or vegetables.
Chilean Trout in Parchment
Serves 4
Ingredients:
4 trouts, butterfly fillets (200g each)
2 onions, thinly sliced
butter (I used mixed with chopped parsley)
parsley sprigs
cherry tomatoes
2 lemons, in thin slices
salt and pepper
parchment paper
Directions:
Preheat the oven to  200C. Place the trout fillet, skin side down, on a piece of parchment paper on a bed of onions.
Season with  salt and pepper, top with more onions and two slices of lemon, tomatoes, parsley and two teaspoons of butter.
Fold the paper around the fish to form a parcel, making small overlapping folds to make sure it's sealed as tight as possible. Place on a rimmed baking sheet.
Roast for 20 minutes, the parcels will puff with steam. Be careful when you open it, it will be very hot. You can cut the paper using scissors to allow steam to escape, and that way prevent burns. Serve immediately.