Colizas are a type of Chilean special bread, "Pan Especial," they are enriched pieces of bread with butter or eggs, which creates a softer center. "Pan Corriente" ordinary bread in Chile is made with only flour, salt, and yeast.
Colizas are flat and square. The coliza is similar to the hallulla in taste and appearance: a chewy, heavy bread with a flakier crust and more effortless to crack and break apart to eat in pieces.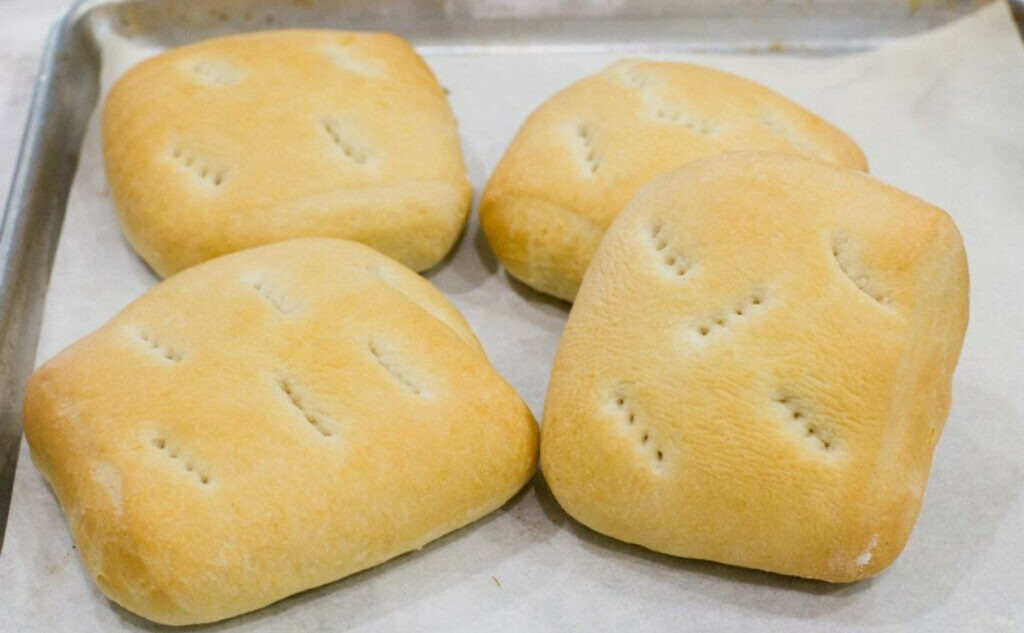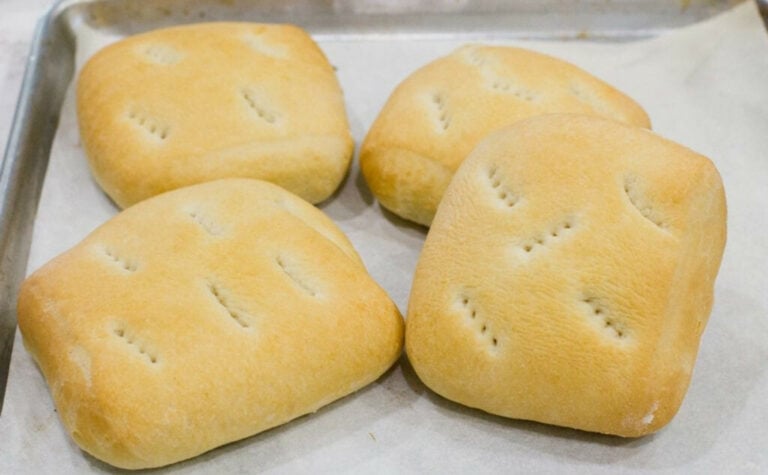 How the coliza originated or came to Chile is unknown, but it's delicious when toasted with butter and jam. Lots of bakers also like to play and bake big coliza by adding embellishments and decorations to the flat-top crust, tracing designs and images, or using rolls or cut-outs of dough to illustrate scenes or pictures.
So many of my memories revolve around bread. Growing up, someone in the family would buy fresh bread each afternoon. My family lived in downtown Rancagua for many years so we would buy bread at Reina Victoria's. There was always a wide variety to choose from: marraqueta, hallulla, frica, colizas, dobladitas, bocado de dama, cachitos, de completo, de miga, etc. And the smell in Chilean bakeries is unbeatable.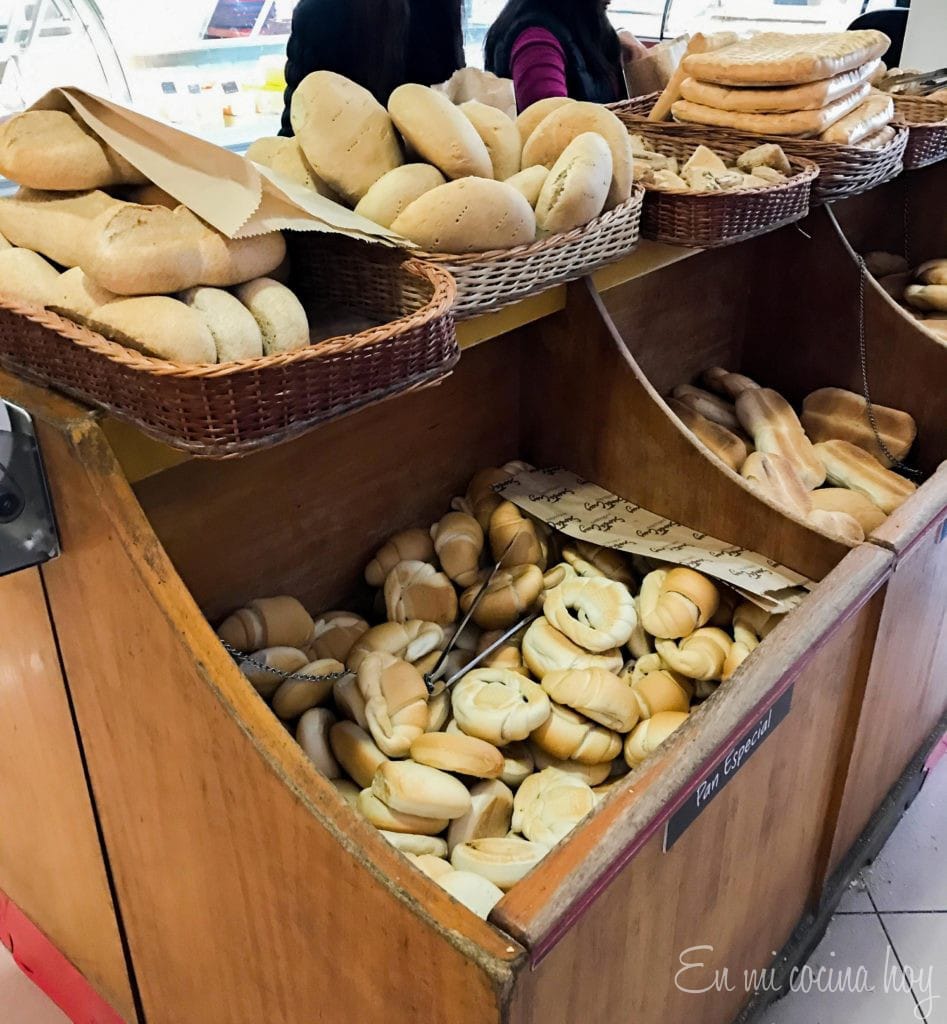 My uncle and aunt in Santiago would also buy bread at the neighborhood bakery, where they had the most fantastic meringue and lucuma pastries, Palmeritas, and there would always be macaroons. I miss being able to do that.
Now, in the US, on Sundays, my husband makes bread. My kids love it; they are very Chilean that way.
Print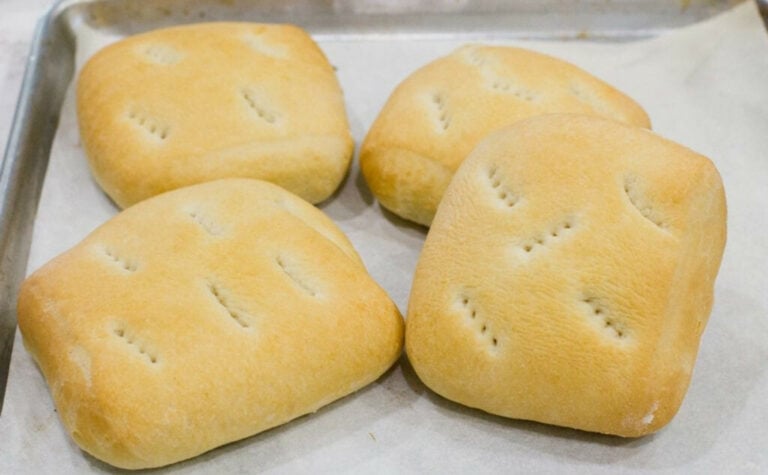 Colizas Chilean Bread
A delicious bread, great for sandwiches.
Total Time:

1 hour 15 minutes

Yield:

12 Colizas
750

grams

of all-purpose flour

15

grams

of salt

7

grams

of dry yeast

70

grams

of unsalted butter at room temperature

430

–

450

cc tepid water

1

egg
Instructions
Weigh the dry ingredients and mix. Add butter and 400 cc water and knead until the dough is elastic. About 10 minutes if using the machine, or 15 by hand.

Place in an oiled bowl and cover with a cloth. Allow leavening until it doubles its size, between 1 hour and 1 hour and a half.
Divide the dough into two halves. Remove one half to a lightly floured surface and roll flat until you have a large rectangle. Fold on itself three times, like a letter. Cut the edges and then cut Colizas that are 2 1/2 inches wide. You will get 5-6 from each half.

Repeat with the second half of the dough. Place on a buttered baking sheet. Allow leavening for a second time, 45 minutes to 1 hour.

Preheat the oven to 200C or 400F.
Brush the Colizas with a mix of beaten egg and water. Pinch with a fork.

Bake for 20-25 minutes or until golden.

Author:

Pilar Hernandez

Prep Time:

45 minutes

Cook Time:

30 minutes

Category:

Bread

Method:

Oven

Cuisine:

Chilean
Keywords: Colizas, Chilean Bread