A traditional recipe for Chilean bread: Hallullas.
Hallulla is a type of bread that is very popular in Chile. It is a round, flat bread with a soft texture and a slightly sweet flavor. Hallulla is commonly enjoyed as a staple in Chilean households, one of the two most popular breads bought at bakeries.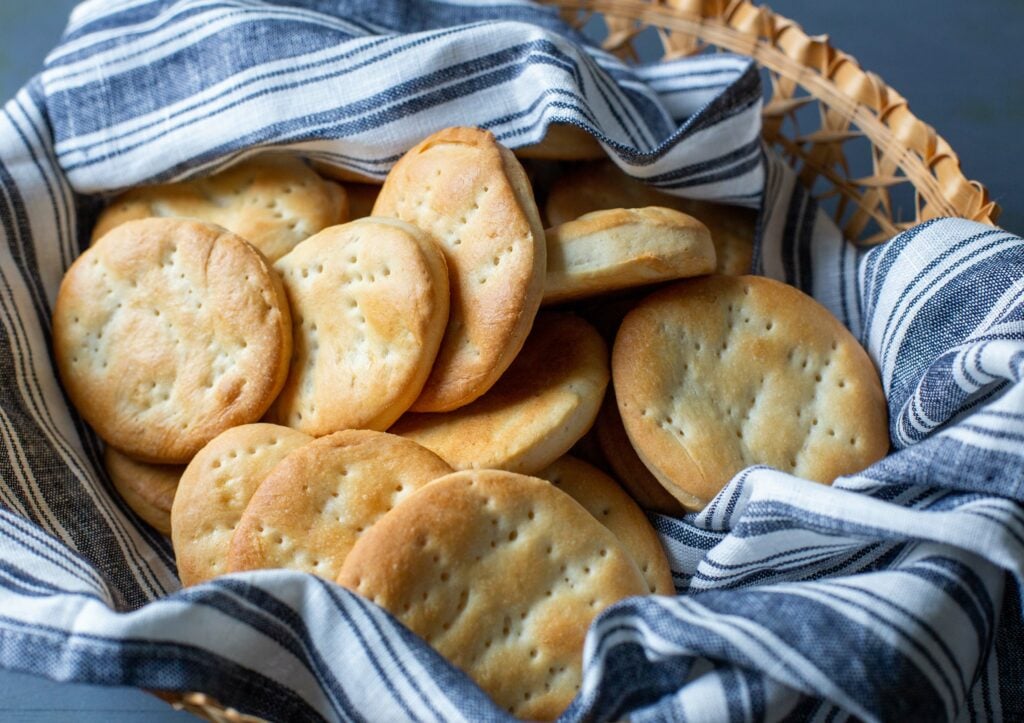 Here are some key characteristics and information about hallulla:
Shape and Appearance

: Hallulla is typically round, and it's flat in form, often resembling a thick, circular disc. It is usually around 5-7 inches (13-18 cm) in diameter and has multiple small holes in the top.

Texture

: Hallulla has a soft and tender crumb and is not too dense. This makes it great for spreading butter, jam, or other toppings after opening it.

Flavor

: The bread has a mildly sweet taste, which sets it apart from other types of bread. The slight sweetness makes it a versatile choice for sweet and savory applications.

Ingredients

: The essential ingredients for hallulla include flour, water, sugar, salt, yeast, and sometimes some oil or butter (hallulla Especial). It's typically made with white wheat flour, contributing to its soft texture and sweet flavor.

Usage

: Hallulla is commonly used for making sandwiches, particularly during Chilean tea time, known as "Onces." It's often served with butter, jam, cheese, ham, or avocado.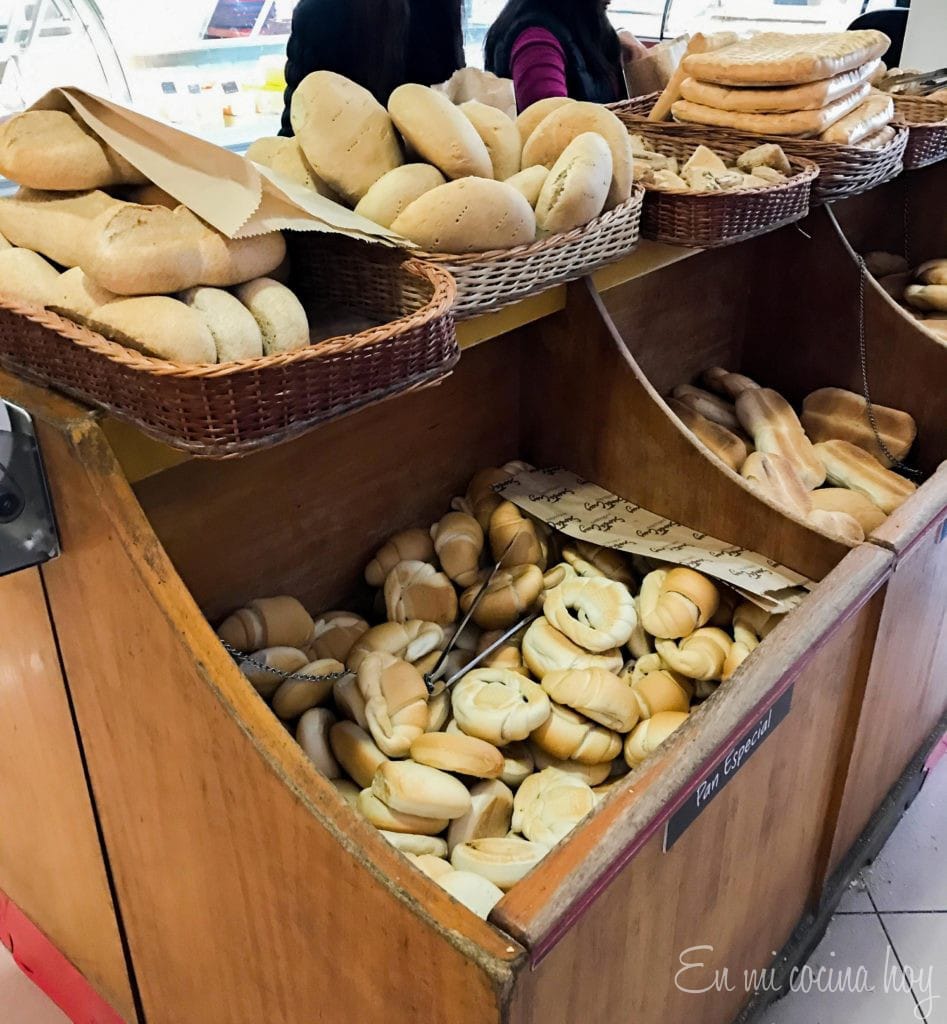 Cultural Significance

: Hallulla is deeply ingrained in Chilean culture and is often enjoyed at various gatherings and celebrations. It's a symbol of Chilean cuisine and is cherished by people of all ages.

Availability

: Hallulla can be found in most Chilean bakeries and supermarkets. It's also relatively easy to make at home for those who enjoy baking.
In Chile, families buy Marraquetas or Hallullas as bread to enjoy at home. They are like our tortillas. We have to have them. If you are looking for a project, Hallullas are much easier to do at home than Marraquetas.
Hallullas are best served warmly from the oven or toaster as a sandwich with butter, ham, and cheese or an open sandwich with avocado or butter and jam. This recipe captures the flavor of the Hallulla. Enjoy!
Print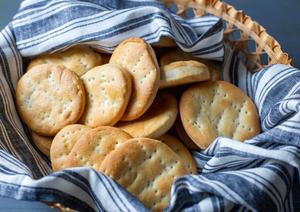 Hallullas Chilean Bread
A delicious yeasted Chilean bread.
Total Time:

1 hour 50 minutes

Yield:

16
500

grams

all-purpose flour

275

–

290

ml

of warm water

1

packet of yeast (

7 grams

)

1 teaspoon

granulated sugar

2 teaspoons

of kosher salt

50

grams

of vegetable shortening or butter at room temperature
milk to brush
Instructions
 Mix the flour, yeast, salt, and sugar and start adding water to form a dough. Knead for 5 minutes with the bread machine or mixer or 10 minutes by hand.

 Add the butter or shortening, mix until fully incorporated in the dough, knead 10 minutes more with the machine, or 20 minutes by hand until the dough is soft and smooth. Let stand covered for 10 minutes.

 Extend the dough over a floured counter until it reaches a thickness of 1 cm, fold in half and stretch again. Repeat the stretch and fold steps 4 times in total. Sprinkle with flour if necessary.

 Re-roll the dough until 12-15 mm thick, cut with a 10 cm round cookie cutter or a glass. Place on a greased baking sheet or over parchment paper.

 Let rise in a warm place for 1 ½ hour or until double in size.
 Preheat oven to 400F or 200C.
 Stab a couple of times with a fork and brush with milk.
 Bake until golden, about 14-16 minutes.
 Remove, let cool on a wire rack, and enjoy.

Author:

Pilar Hernandez

Prep Time:

30 minutes

Cook Time:

20 minutes

Category:

Savory

Method:

Baked

Cuisine:

Chilean
Nutrition
Serving Size:
Calories:

149

Sugar:

1.1 g

Sodium:

182.8 mg

Fat:

3.5 g

Saturated Fat:

0.8 g

Carbohydrates:

25.1 g

Fiber:

1 g

Protein:

3.9 g

Cholesterol:

0.3 mg
Keywords: hallullas bread, chilean bread