This is a sponsored conversation written by me on behalf of BUSH'S Beans. The opinions and text are all mine.
As you may have noticed given the variety of cream of vegetable recipes on the blog, I love them. And this cream of beans soup joins the repertoire in a prominent place. It is excellent and super easy. I added a touch of merken, a Mapuche style blend of cilantro seed and smoked peppers,  that goes very well.
I have always found creams of vegetables very comforting, they warm the body and the soul, and that is just what we need after riding Hurricane Harvey in Houston.
Although at first glance the city almost seems reasonable, when you look closely, you see how much damage remains. We lost one of the most beautiful parks, built to withstand flooding, but given that this was a hurricane the amount of sediment carried was a lot, and there are real beaches of sand that will need to be removed.
I have already told you that my kid's school was very affected and the children and teachers were relocated to a different building this year. To make the transition easier, with my volunteers and donations from the museum, we installed a butterfly garden in one of the inner courtyards; it has been very helpful to observe the joy of the children, a distraction from what is happening at the moment. Many of our students are living in temporary apartments, while each family decides what to do. They will not go home for several months or years.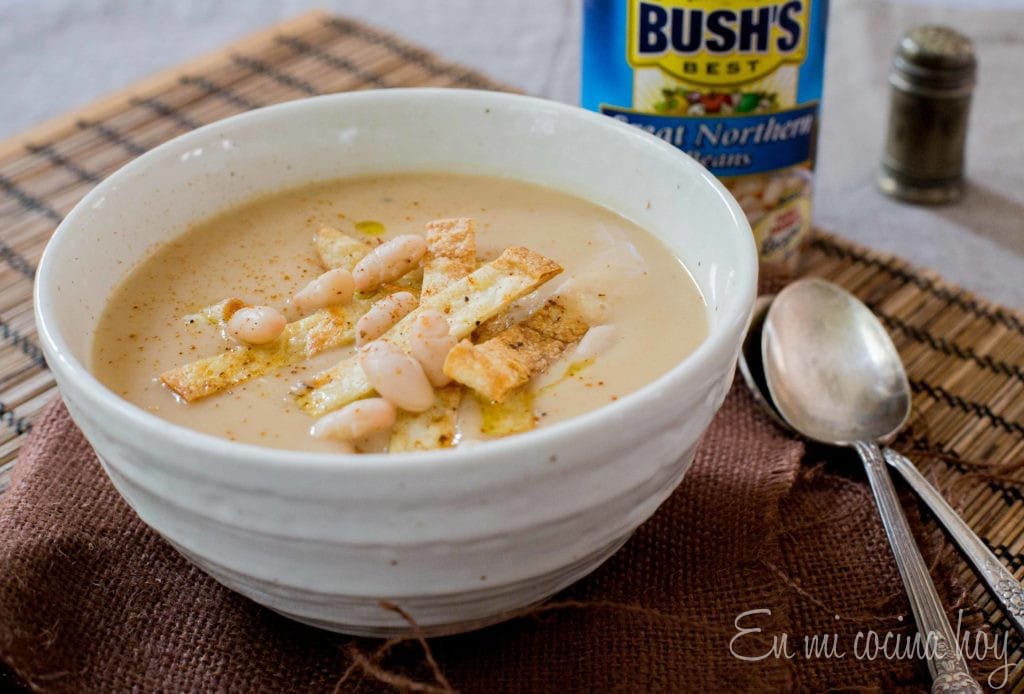 Another way to help is by inviting friends over for dinner or taking a home-cooked meal to them. And what better snack than a hot soup. I like to serve the cream of vegetables with something crispy on top that complements the soup: pumpkin seeds, sesame seeds, and this time I made some crunchy tortillas strips in the oven, also seasoned with merken. I used BUSH'S Great Northern Beans. My granny would have served this cream of beans with a sautéed sausage on top.
Cream of Beans Soup
for 4 people
Ingredients:
Preparation:
Chop the onion into medium pieces.
In a medium saucepan heat one tablespoon of oil over medium-high heat. Add the onion and brown for 5-8 minutes.
Add the drained (but not rinsed) beans, vegetable stock, bay leaf, and 1/2 teaspoon merken.
Cook for 15 minutes. Remove the bay leaf.
Use the hand blender or the blender in batches. Blend the soup until creamy.
Pre-heat the oven to 400C or 200F.
Brush the tortillas with oil on both sides and sprinkle with merken. Cut into strips and place on a baking sheet without overlapping.
Bake for 5 minutes or until golden and crispy.
Serve hot bean cream with tortilla chips on top.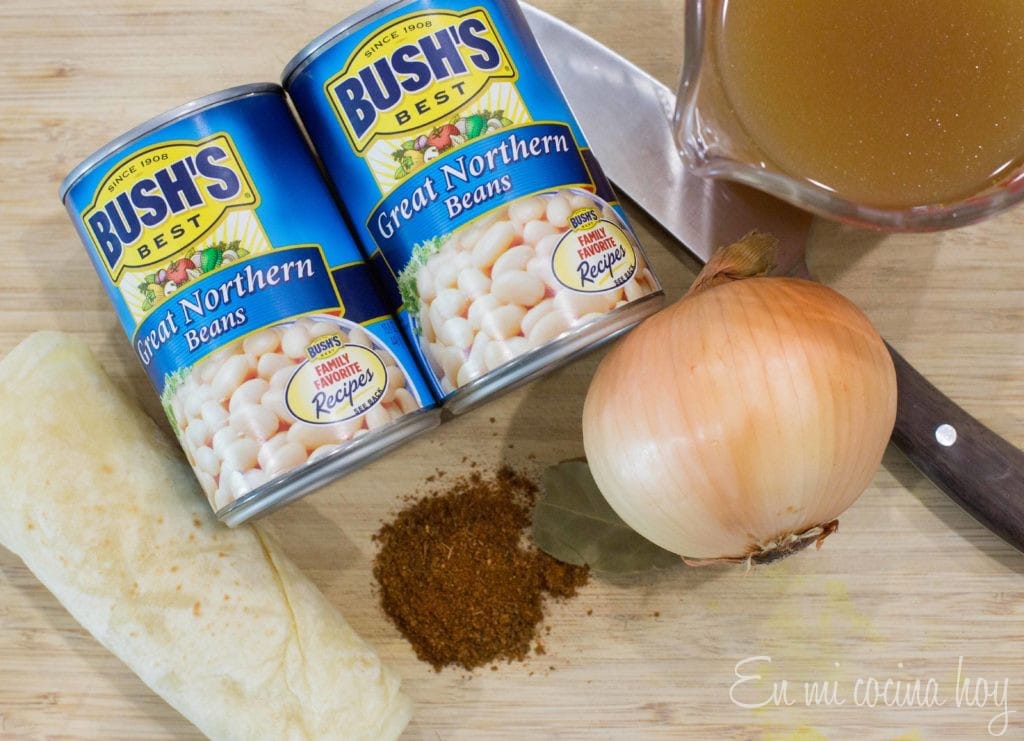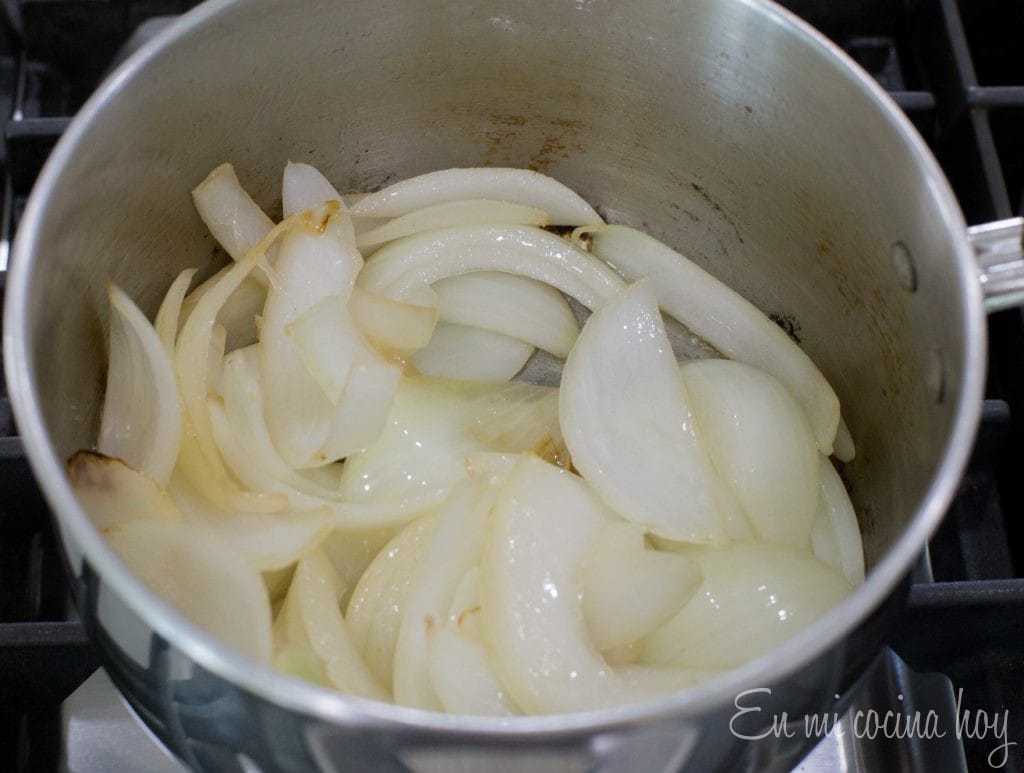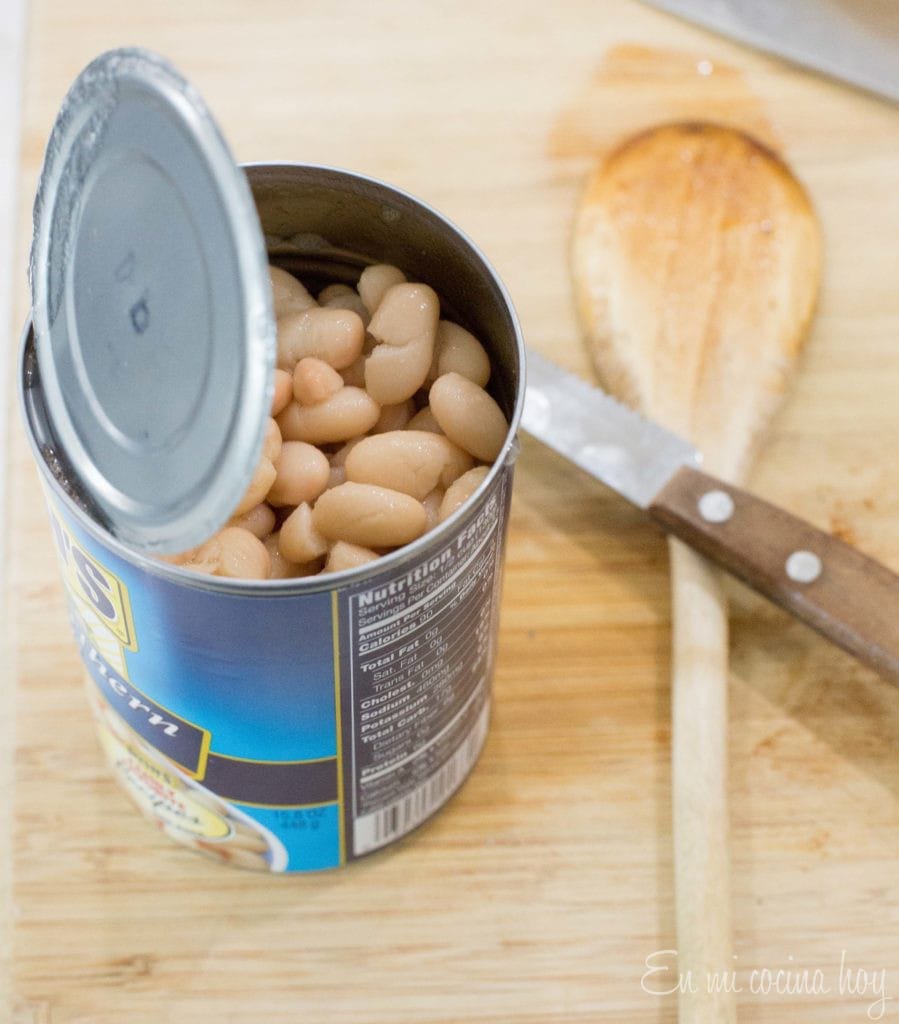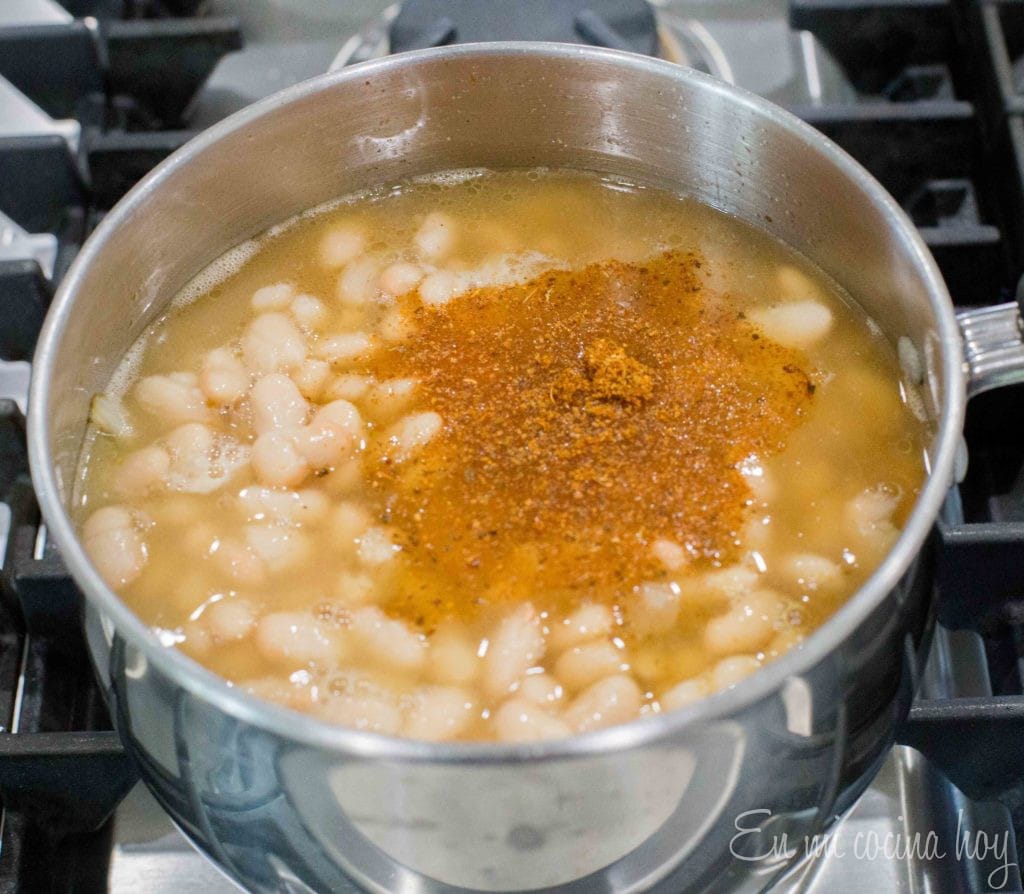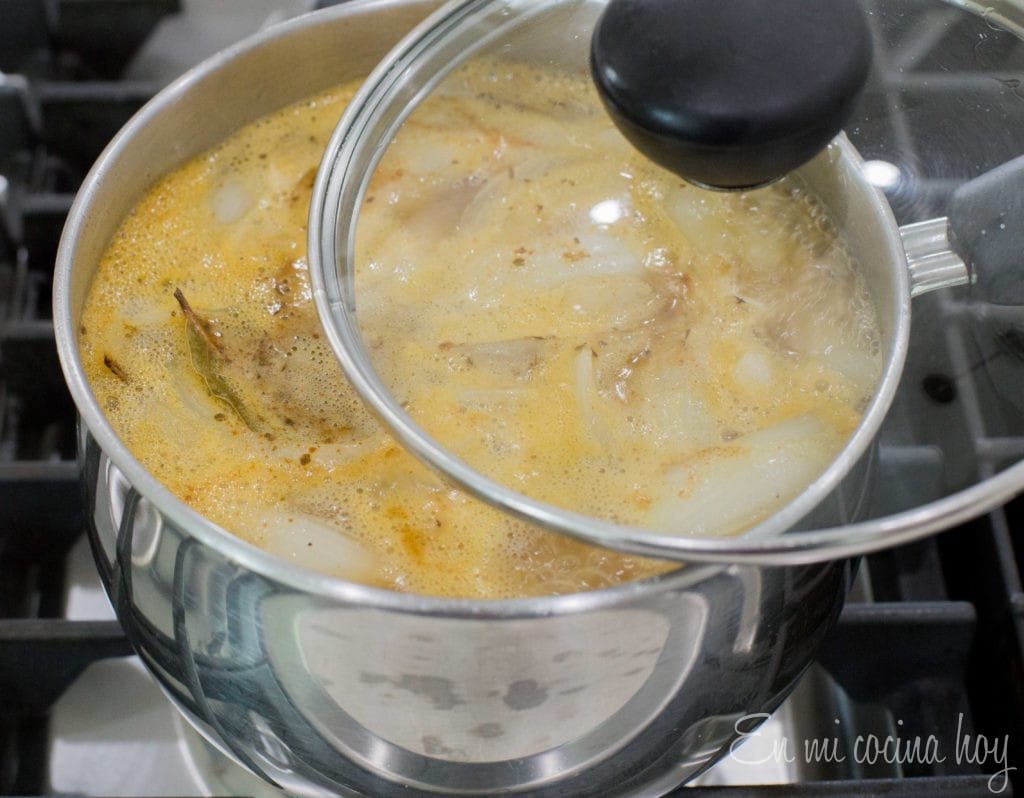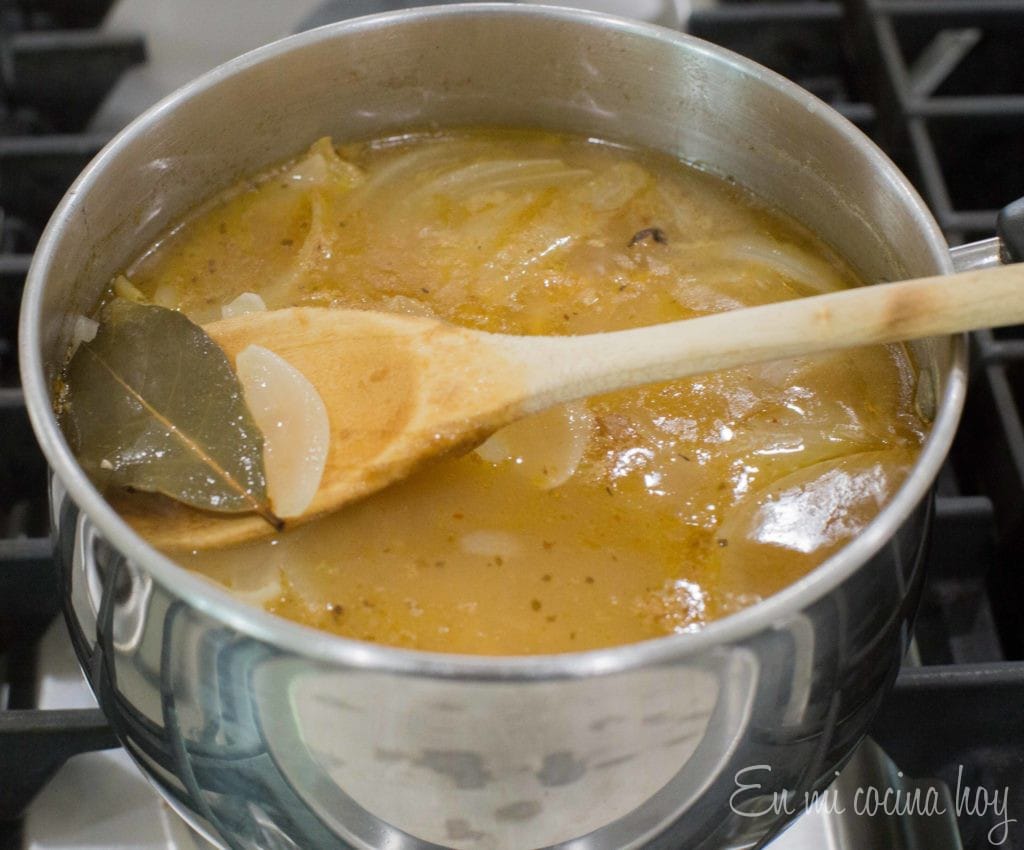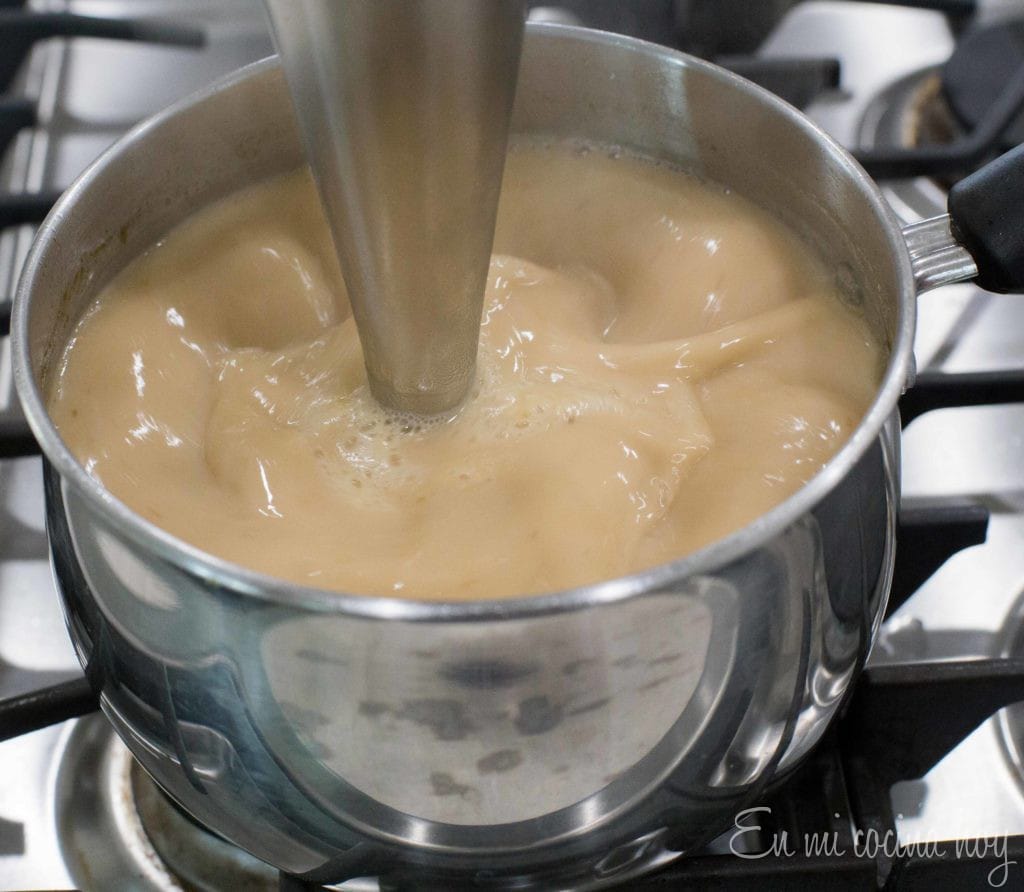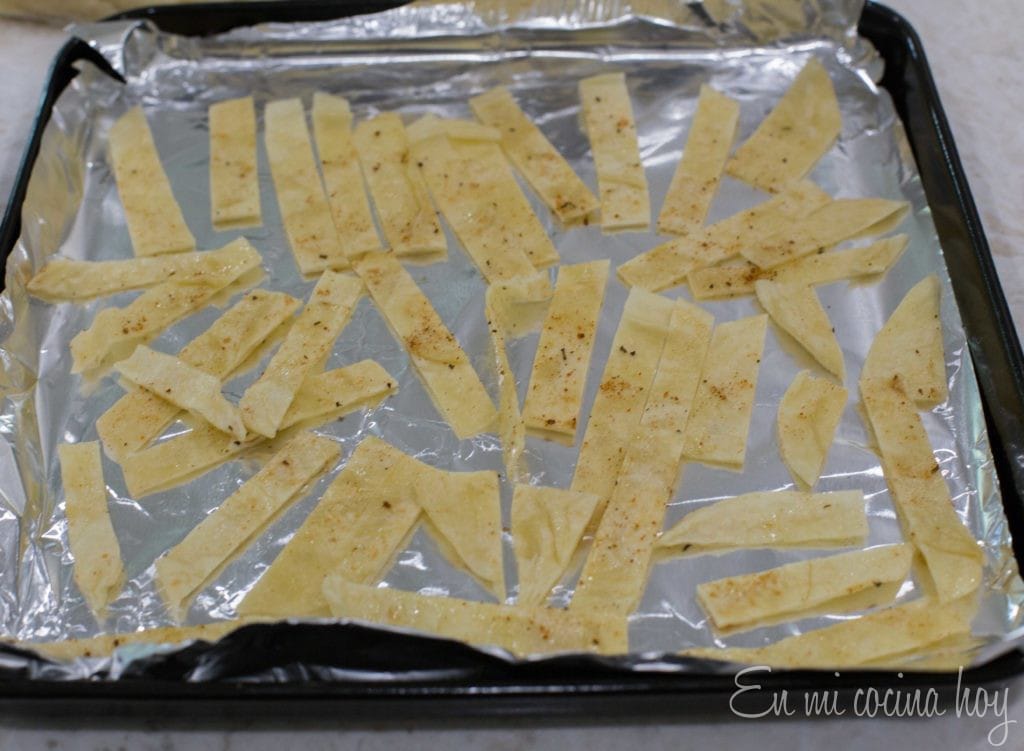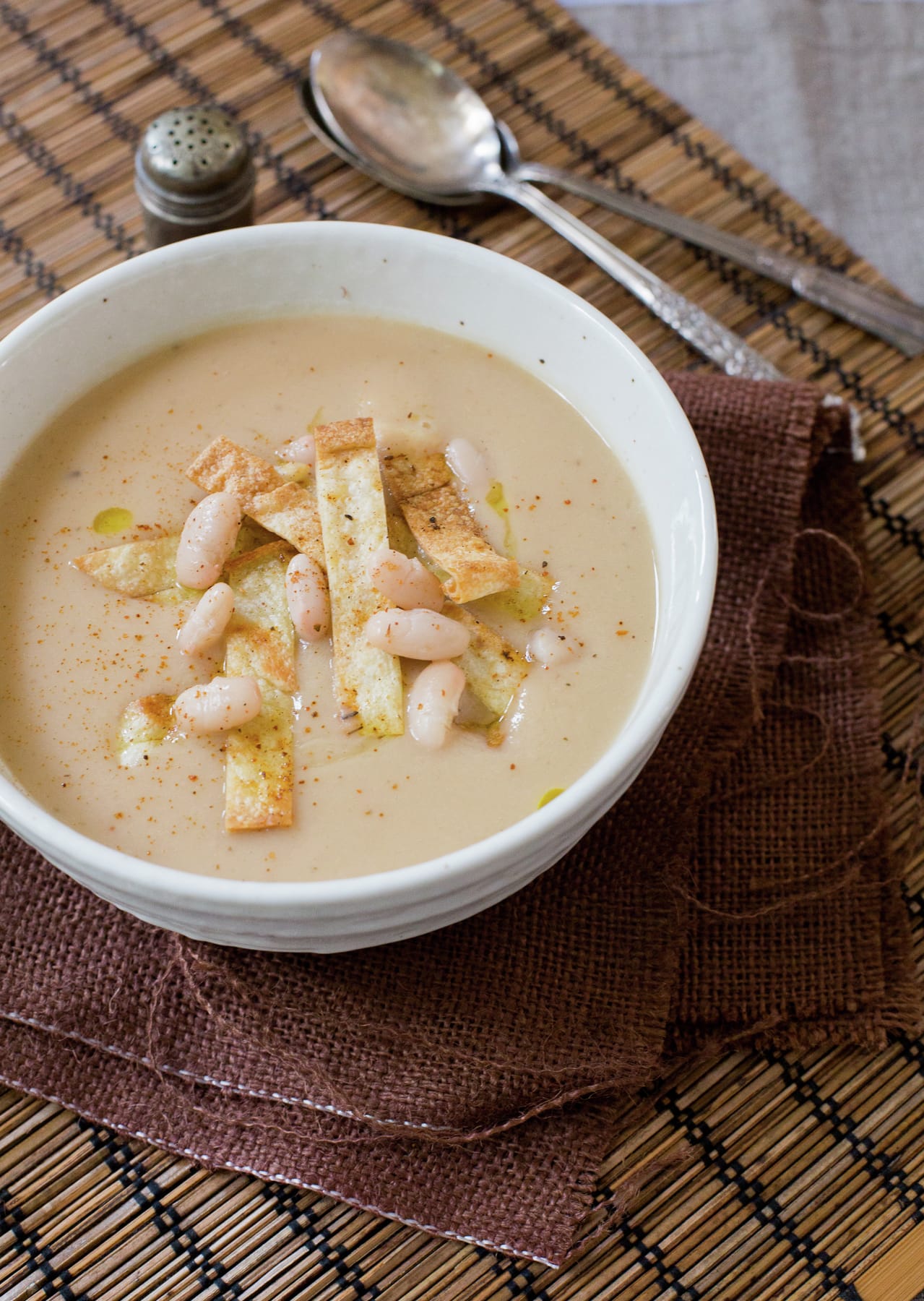 This is a sponsored conversation written by me on behalf of Bush Brothers & Company. The opinions and text are all mine.