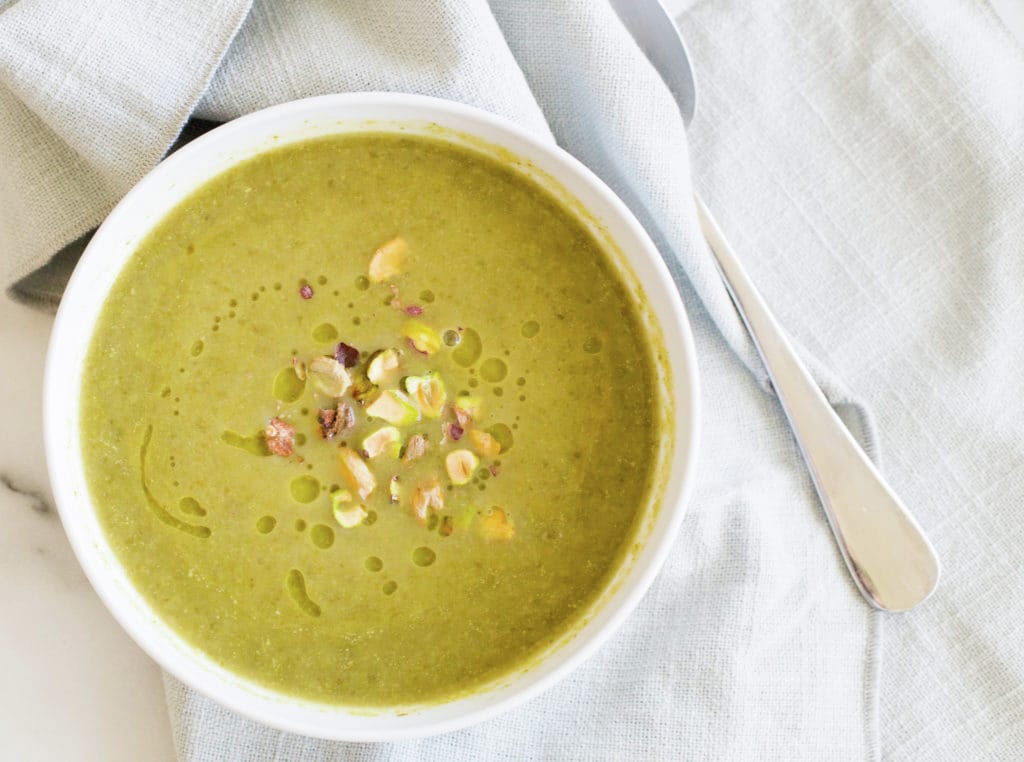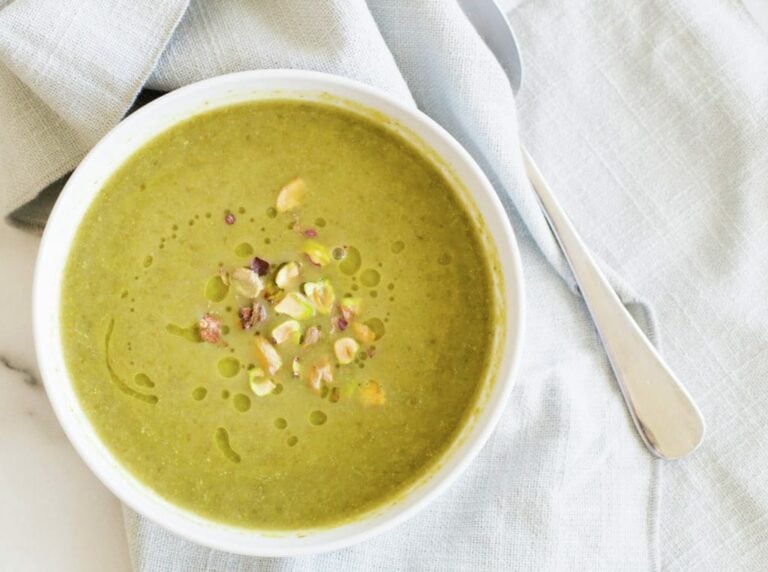 Learn to prepare a delicious Cream of celery.
Every year comes a time when I have to harvest my celery because it's getting too hot in Houston and it may die. This happens every year, and despite the advice of my garden mentors, I plant celery. Celery needs cold weather and most Houston winters are not cold enough to produce large stalks of celery, like the ones I grew up eating in salads in Chile. When harvest season comes I usually get slender stalks and many celery leaves.
I do not like to waste anything from the garden, so I settle for soup or cream of celery. The truth is I love it; is excellent, the taste of celery is fresh and aromatic, but without being strong. Usually, I make a big pot and have cream of celery for lunch on the weekdays, to not get bored I change the toppings, I leave you some ideas:
Olive oil and chopped pistachios (like in the pictures)
Cubes of cheddar cheese
Crumbled Cotija cheese
Ham or chopped bacon
Cream of Celery
Ingredients:
2 onions
1 cauliflower or 3 potatoes
1.5 liters of vegetable broth or water
2 celery plants with their leaves
1 liter of water
1/2 cup whipping cream, optional
salt, oil
Preparation:
Chop the onion into quarters.
In a large, heavy-bottomed saucepan, heat 2 tablespoons oil.
Add the onion and cook over medium heat stirring occasionally for 15 minutes.
Add the chopped cauliflower or potatoes sliced.
Add the celery washed and chopped into pieces of 2″,  leaves and stems.
Add the vegetable broth.
Cover and let cook over medium heat 20 minutes.
Check the potatoes or cauliflower are cooked, add a liter of water and using a hand-held blender, blend until creamy. It can be done in portions in a blender when the soup is cold.
Test, adjust the seasoning and add cream if desired.
Serve hot with croutons or grated cheese.