This is a sponsored conversation written by me on behalf of Kroger. The opinions and text are all mine.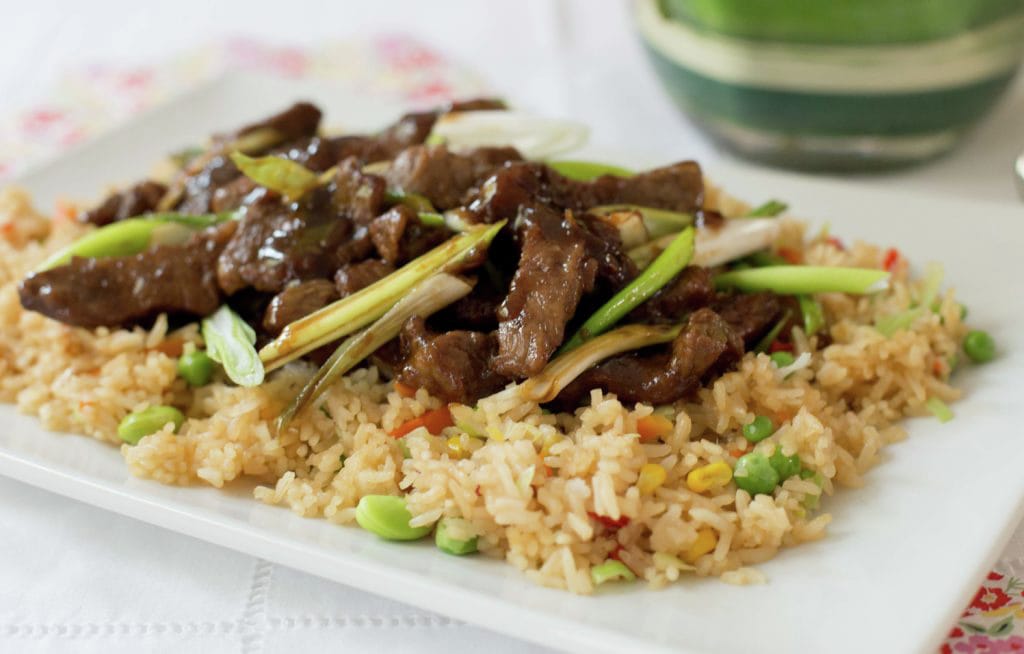 This Easy Mongolian Beef recipe is my choice to celebrate for Mother' Day. Let me share with you the story behind this — as many of you know, I grew in Rancagua in times when eating out was not frequent. At the most, a few times a year my mom, my grandmother and I would go to Reina Victoria of café Haití for iced coffee with cookies. And very occasionally we'd have dinner at a Chinese restaurant.
Therefore, for a long time, celebrations were associated with eating Chinese food, and I love it to this day. I am aware that Chinese food in Rancagua was probably an ultra-westernized variation of real Chinese food. I couldn't care less. This year I'm celebrating all those memories through this Mother's Day menu: Mongolian beef and fried rice.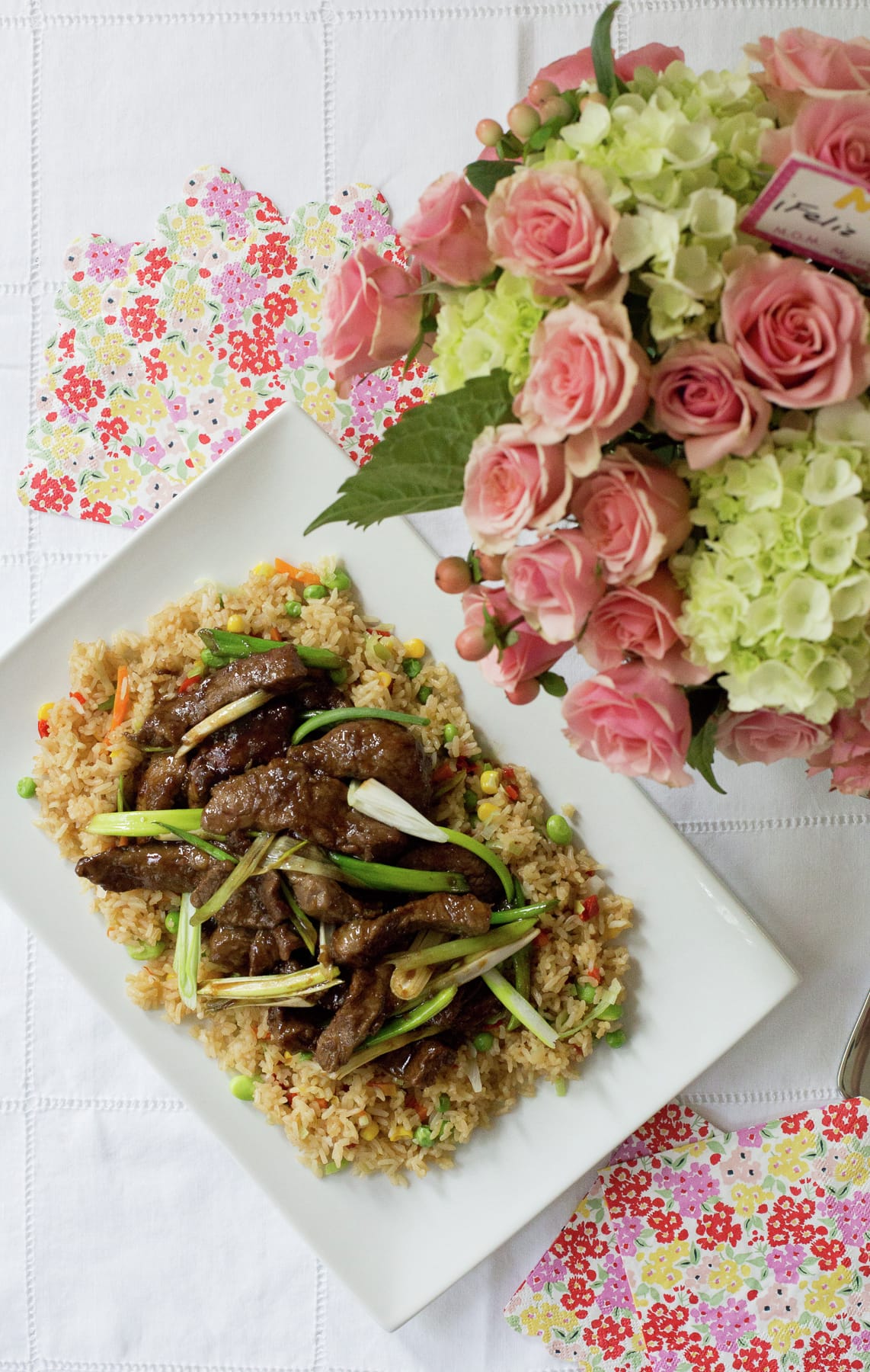 Of course, Mother' Day calls for a lovely flower arrangement. To inspire you, I went to the Kroger in my neighborhood and decided to rely on the experience of the florist. I had never done this before; I had always bought pre-made bouquets or arrangement.
This time the dedication and expertise of the florist made a huge difference. First, she asked me what the occasion was, if I wanted a tall arrangement fit for a buffet or low as a centerpiece, what colors I had in mind and what was my budget. We chose the flowers together, and in less than 10 minutes I saw her put this beautiful arrangement together. It's a service I had never really appreciated before, please try it and see the difference.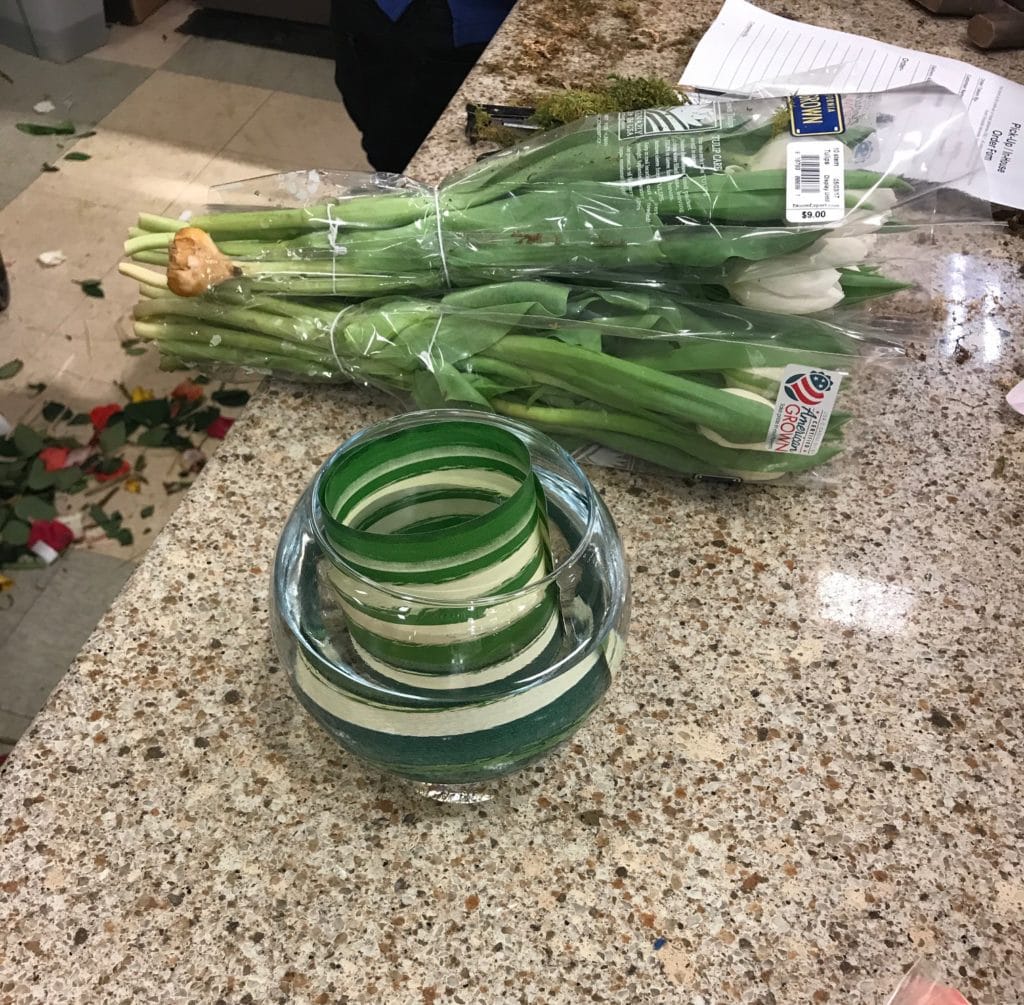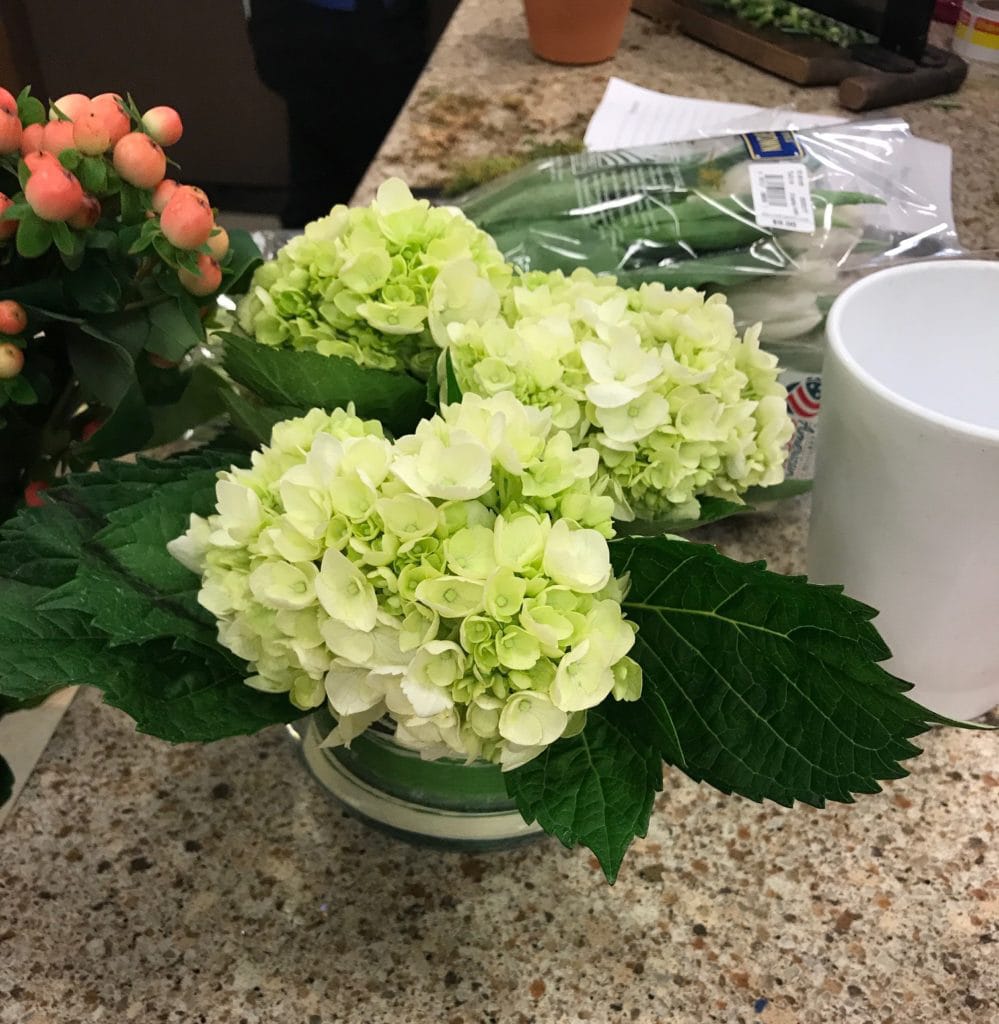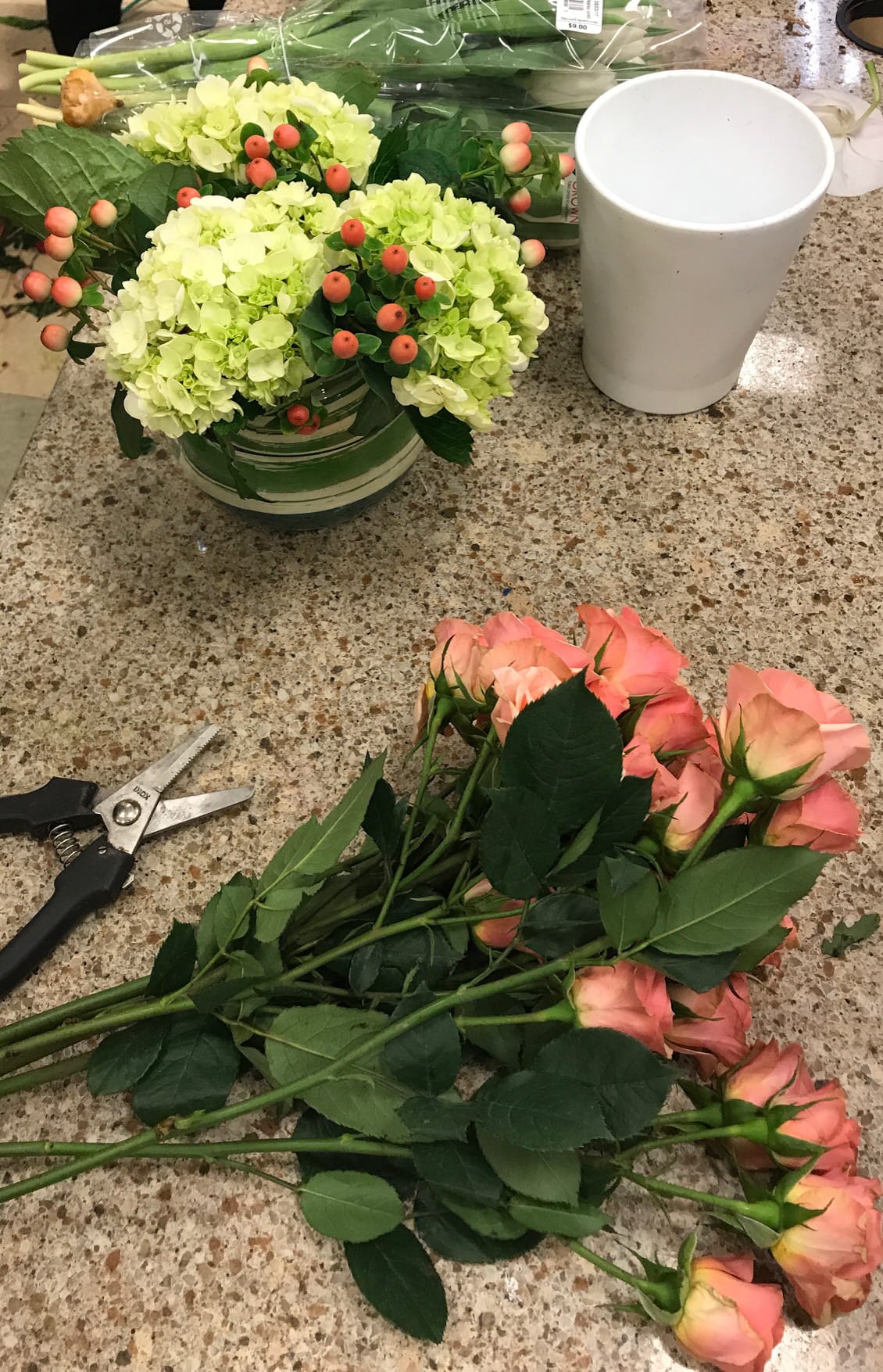 They also packaged it very well, I placed it in my car on the floor of the passenger seat and arrived home perfectly. For Mother's Day, they will have balloons to go with the flower arrangements and will set up a tent in the parking lot to buy efficiently.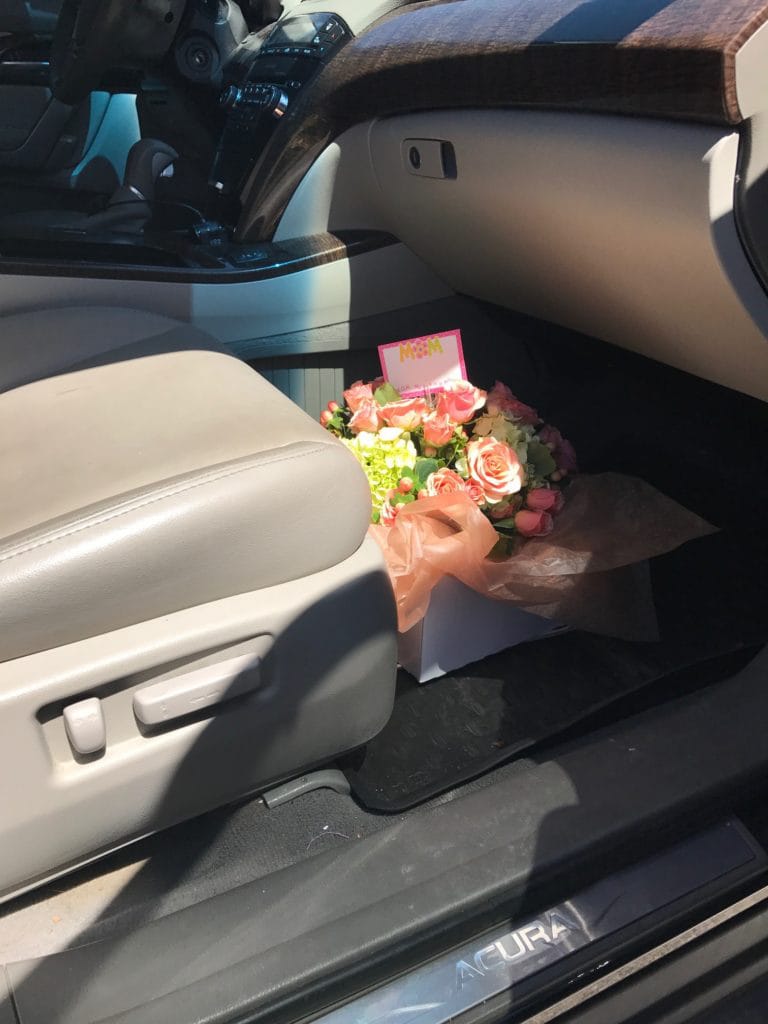 Recipe and photos follow I encourage you to surprise mom with flowers and a nice meal that's simple but full of flavor. If you need more ideas visit Kroger website Tu mesa is full of recipes, inspiration, coupons and multicultural information.
Easy Mongolian Beef
Serves 4
Ingredients:
500 grams top or loin, thinly sliced
1/4 cup cornstarch
1 teaspoon ginger, thinly chopped or grated
1 tablespoon finely chopped garlic
1/2 cup soy sauce
1/2 cup water
1/2 cup brown sugar
2 bunches green onions, white and green parts, chopped
oil
Preparation:
Place a small amount of cornstarch (use half of it) on a baking sheet, distribute the meat and sprinkle the rest of the cornstarch on the meat to cover well. Rest for 10 minutes.
In a wok or frying pan heat 1 tablespoon of vegetable oil over medium-low heat. Add the garlic and ginger and cook while stirring for one minute, add soy sauce and water and stir. Add the sugar, cook stirring until dissolved, turn up the heat and allow to simmer for 3 minutes, so that it thickens a little. Pour the sauce into a jar or bowl.
In the same frying pan or wok, no need to wash it. Add 1 tablespoon oil, heat over medium-high heat. Arrange the meat in one layer, avoiding any overlap. Cook for 2 minutes per side to allow it to brown.
Add the sauce back, cook for 3 more minutes; it will thicken a lot. Taste and adjust seasoning.
Add green onions, stir and serve hot with rice.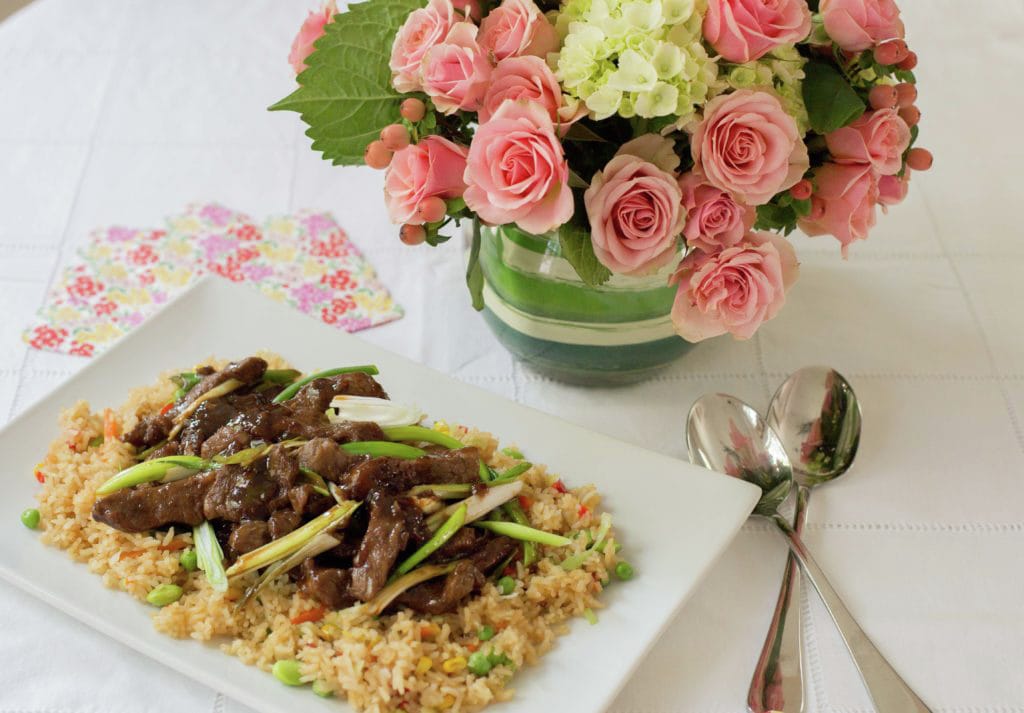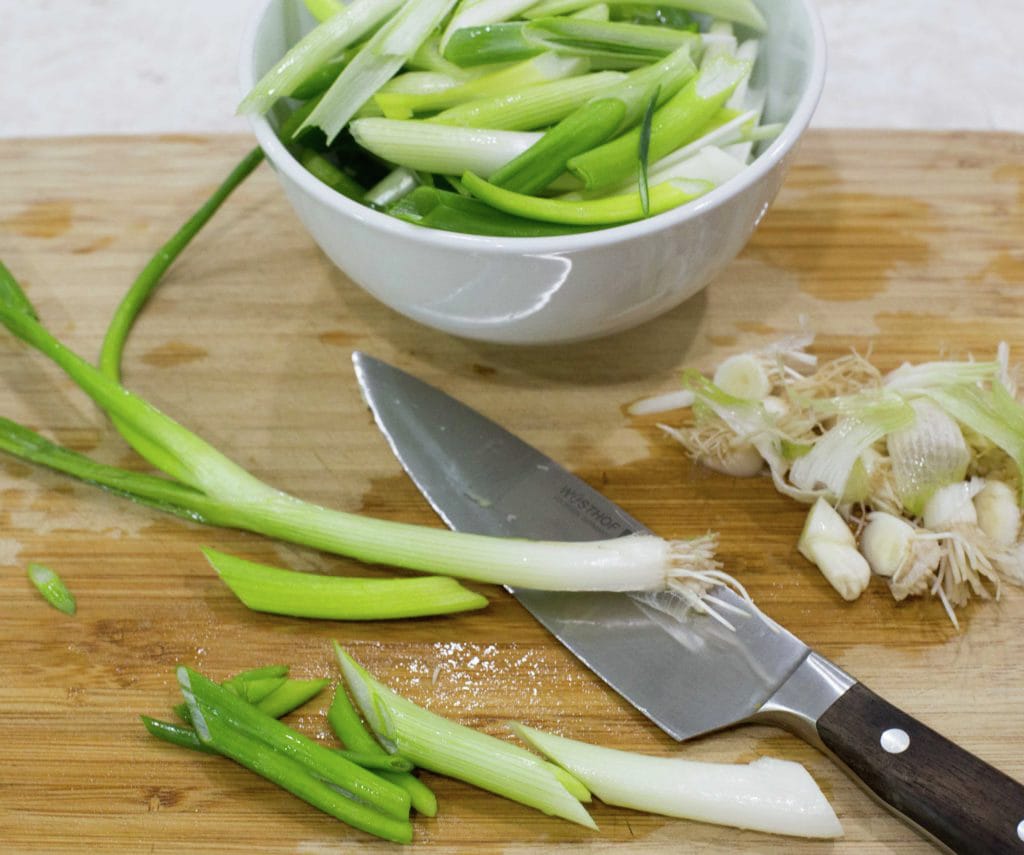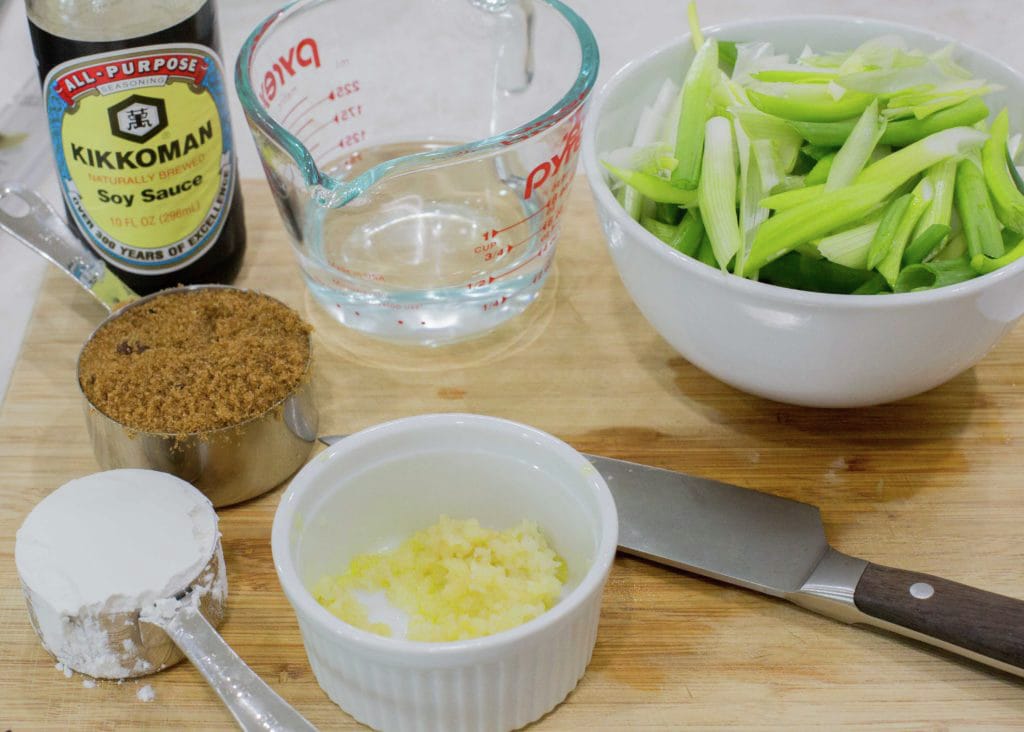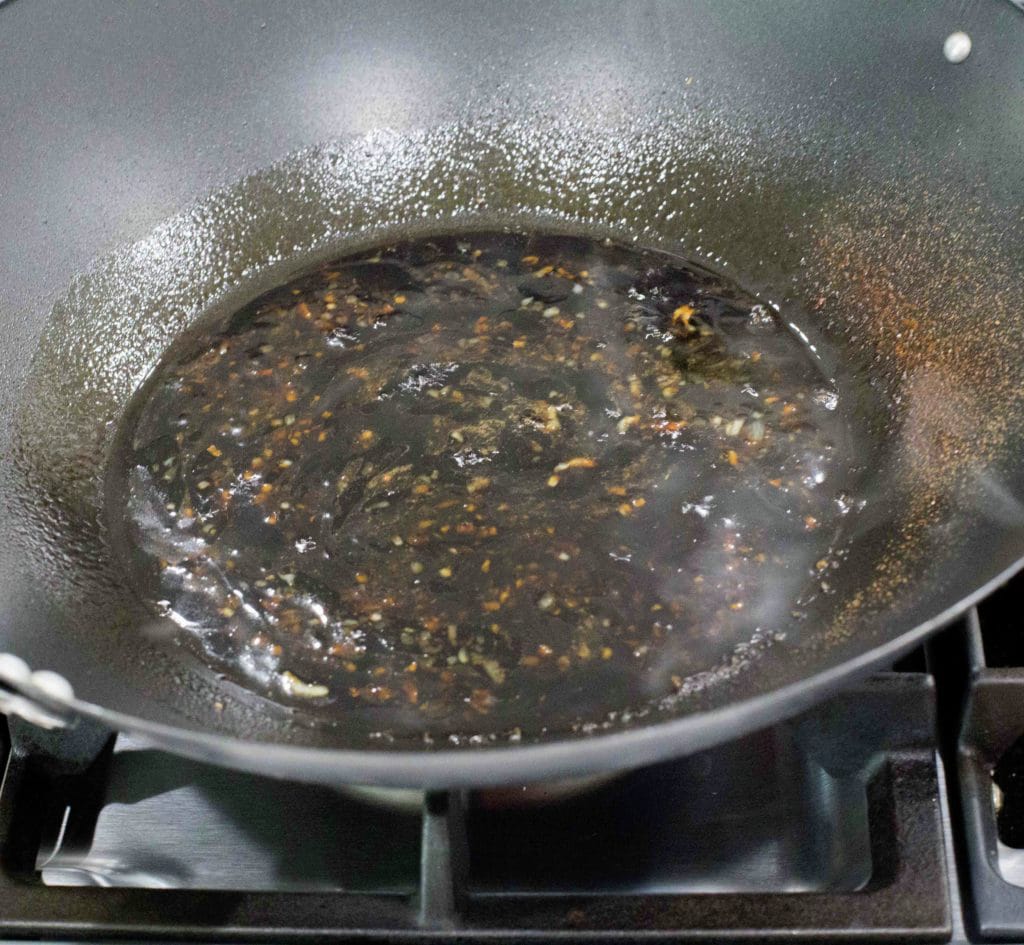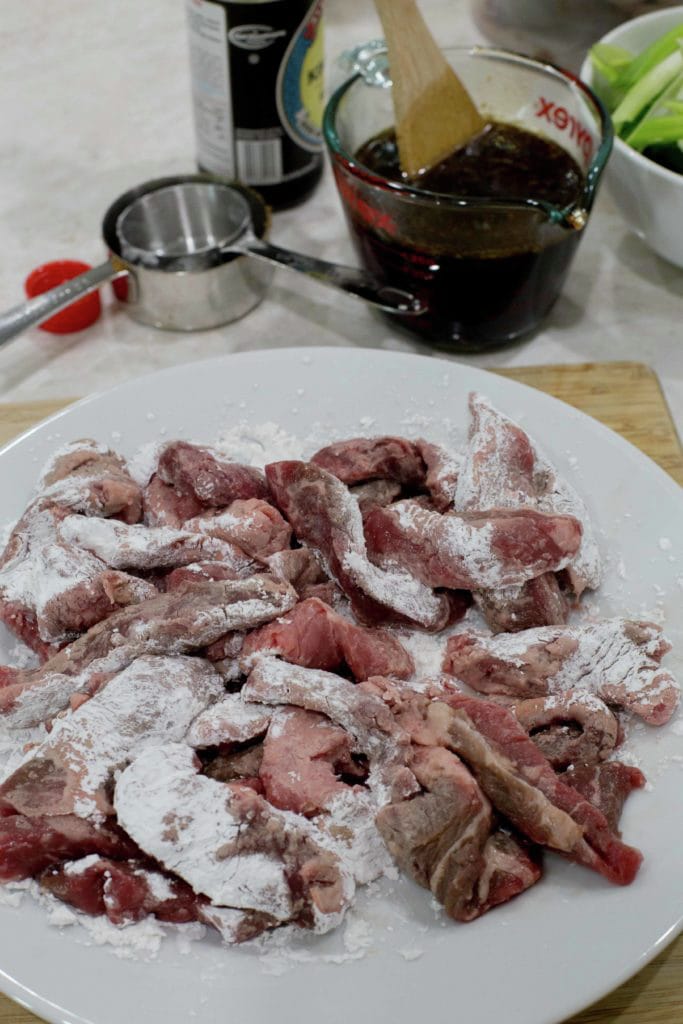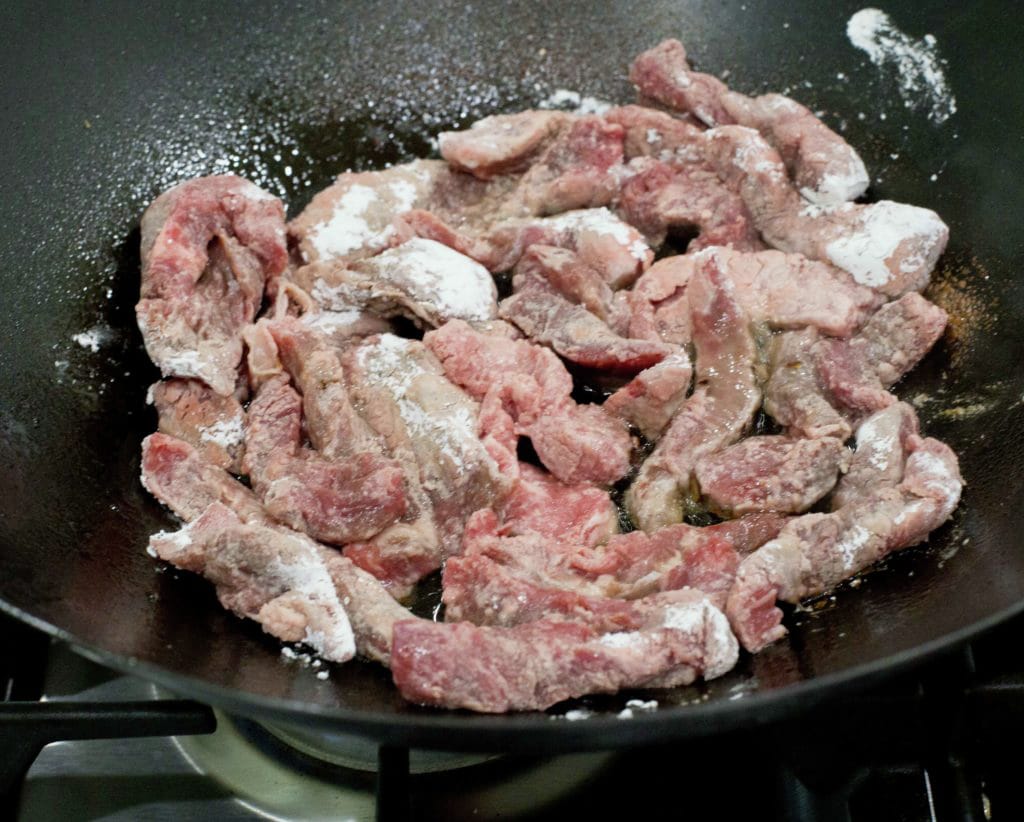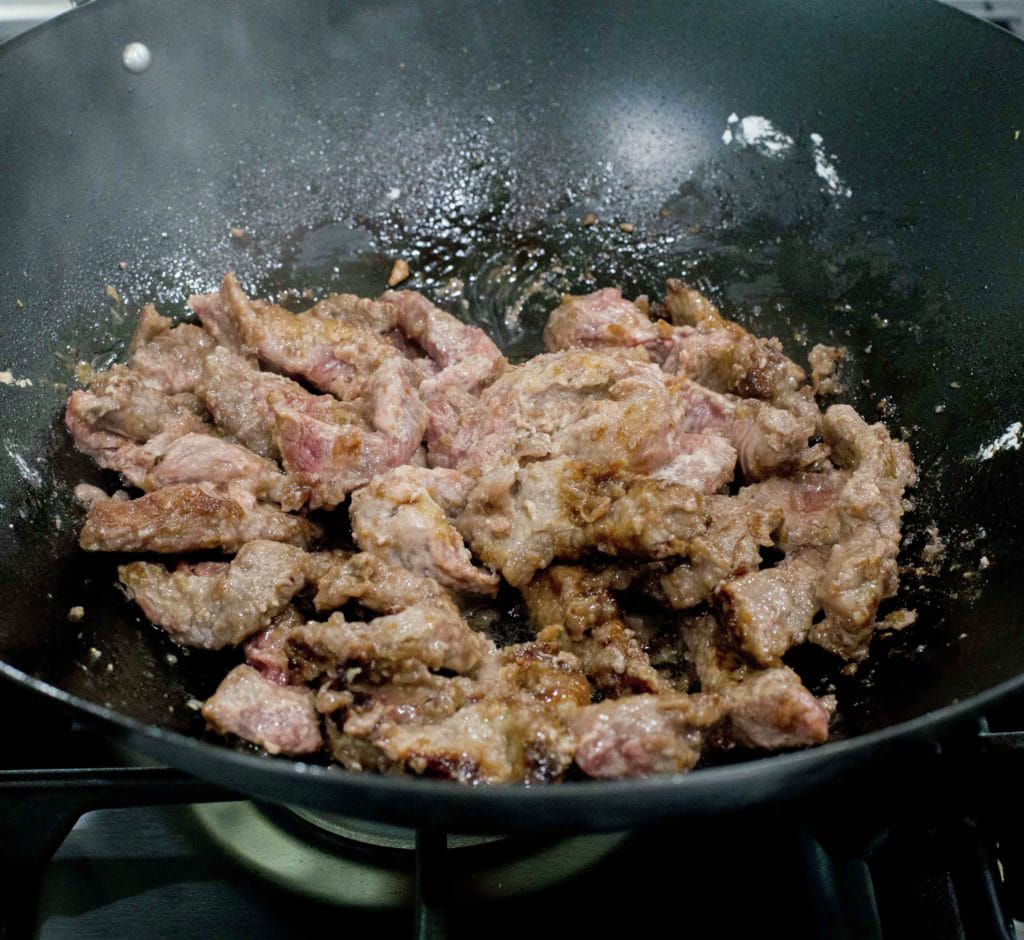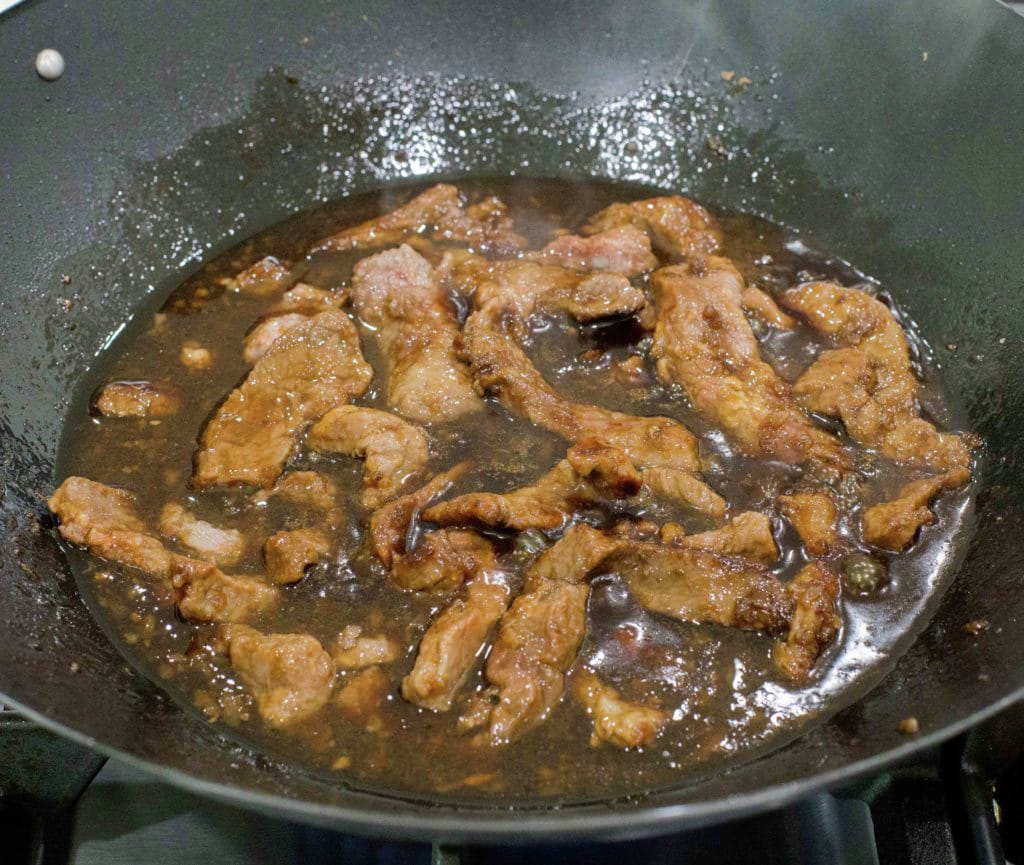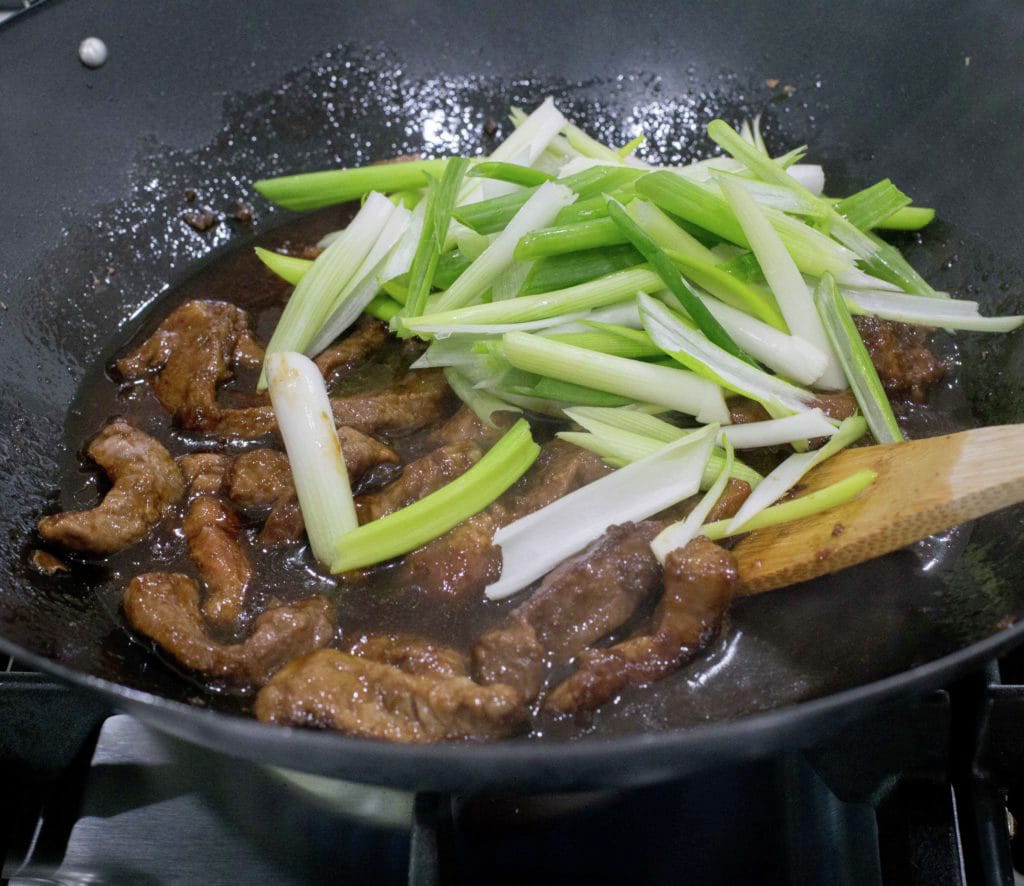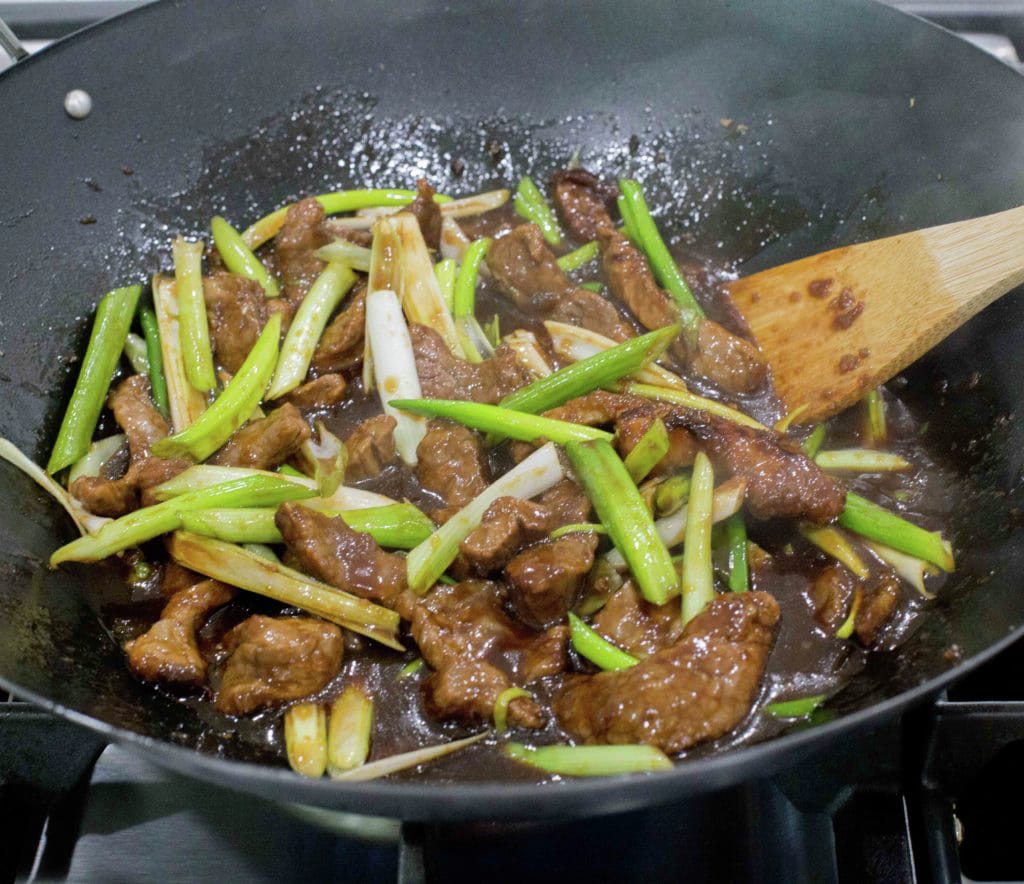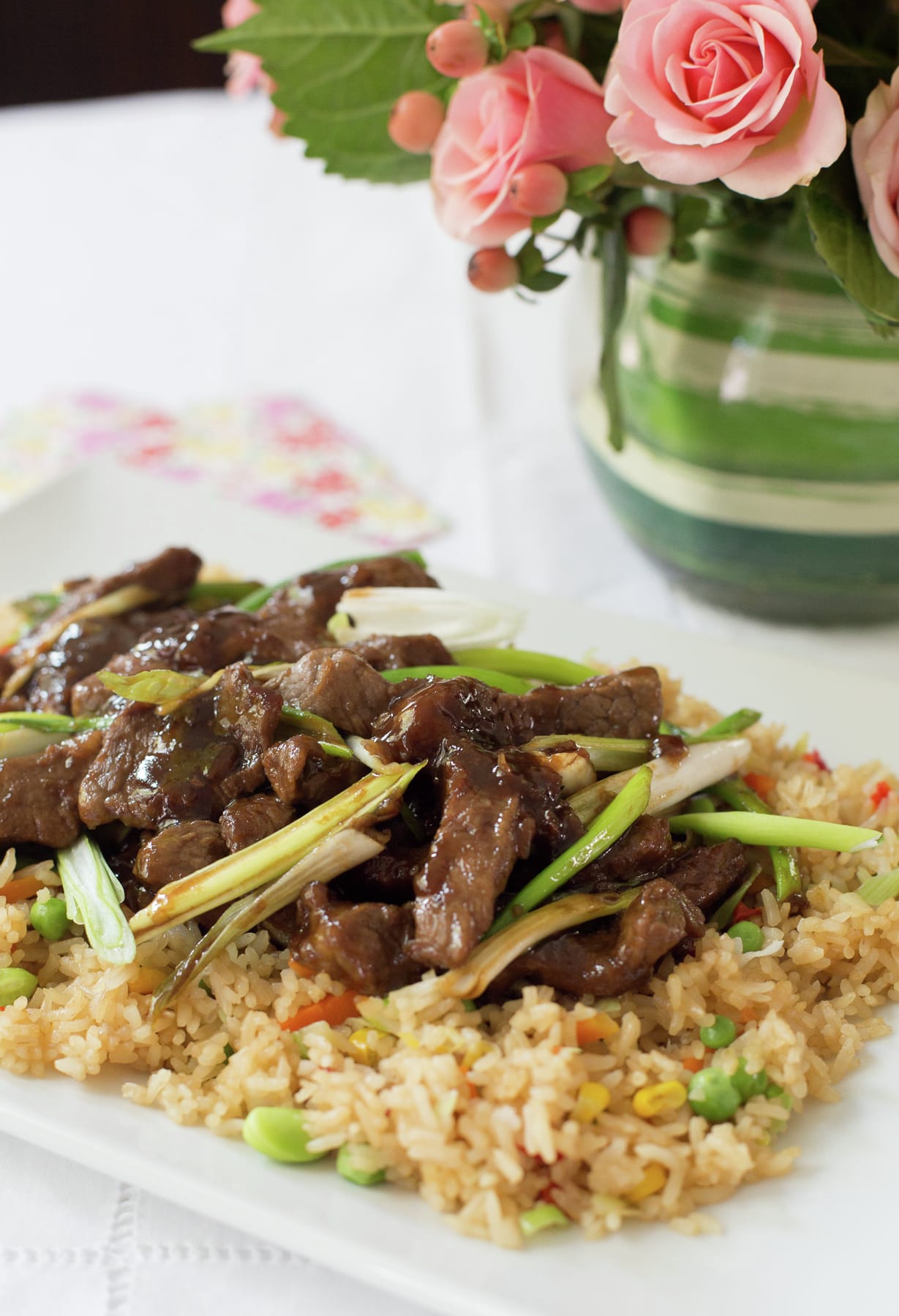 This is a sponsored conversation written by me on behalf of Kroger. The opinions and text are all mine.
Comments submitted may be displayed on other websites owned by the sponsoring brand.