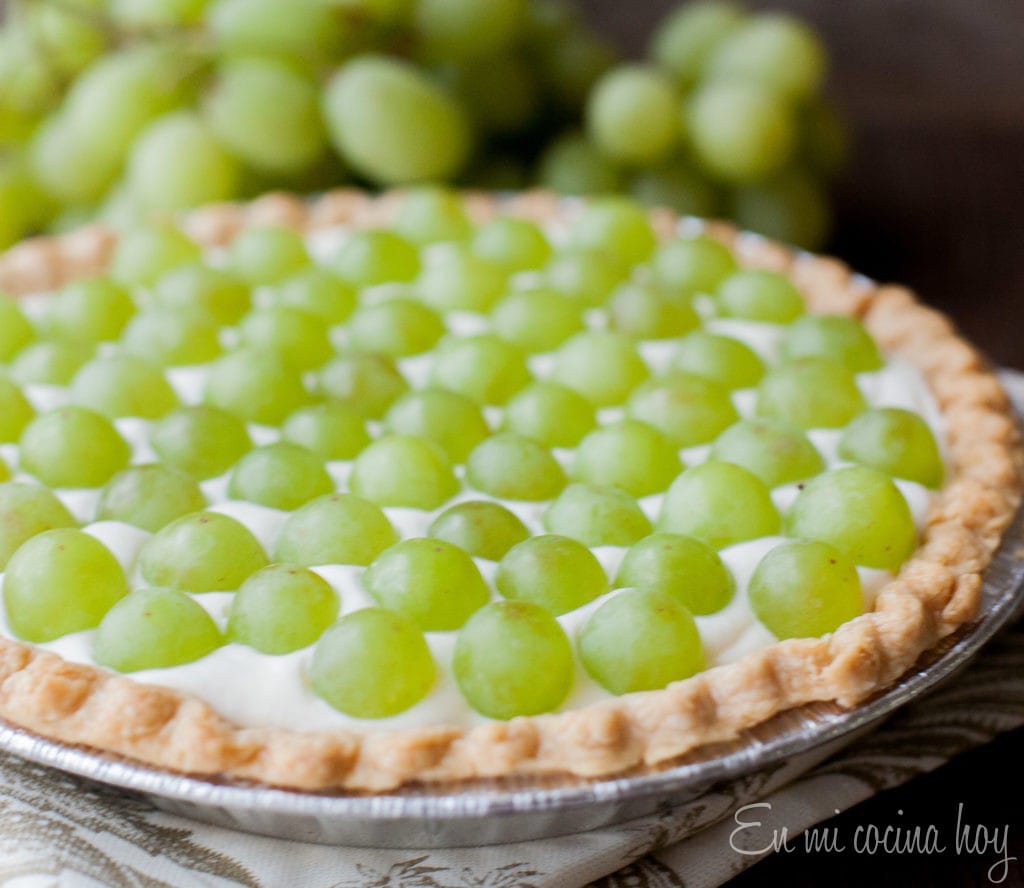 Growing up my mom used to make many tarts or Kuchens and this was my favorite. It looks very nice and is very easy to do. You can buy pre-made pie dough, same with the cream, use whipped cream or Cool Whip. What I like about this tart is how fresh it is. I hope you enjoy it this weekend.
Easy White Grape Tart
for 8 people
Ingredients:
for the dough,
1 cup all-purpose flour
1/2 teaspoon sugar
1/8 teaspoon salt
6 tablespoons unsalted butter, cold and cut into pieces (100 grams)
cold water
Mix the flour, sugar, and salt in a large bowl. Add butter and work with a fork until it looks like sand, more or less the size of a pea. Add water by the spoonful, mix together with a fork, then with your hands, to make into a ball. I use 6 tablespoons on a dry day. It will depend on the humidity and temperature of your kitchen. Form the dough into a disk and wrap in plastic wrap and refrigerate for 30 minutes.
Preheat oven to 375F or 200C.
Roll the dough on a floured counter, until you have a circle about 25 cm in diameter. Fold in 4 and move to the tart pan previously buttered. Cover the pan. Make little holes with a fork and bake for 12-15 minutes, until golden. Cool on a wire rack.
for the cream,
1 cup of pastry cream or lemon cream
1 cup whipping cream, very cold
2 tablespoons powdered sugar
In a large bowl, whip at high speed beat the cream until it begins to form waves, then lower the speed to low and add the powdered sugar like rain. Continue beating on high speed until it is whipped, and will not fall or move when you lift the beaters. Add the custard or lemon and mix with a spatula working with slow movements. Do not rush.
To decorate,
Wash a cluster of seedless white grapes and dry. Cover the bake pie crust with the cream and decorate with grapes. You can serve it immediately. Keep refrigerated.