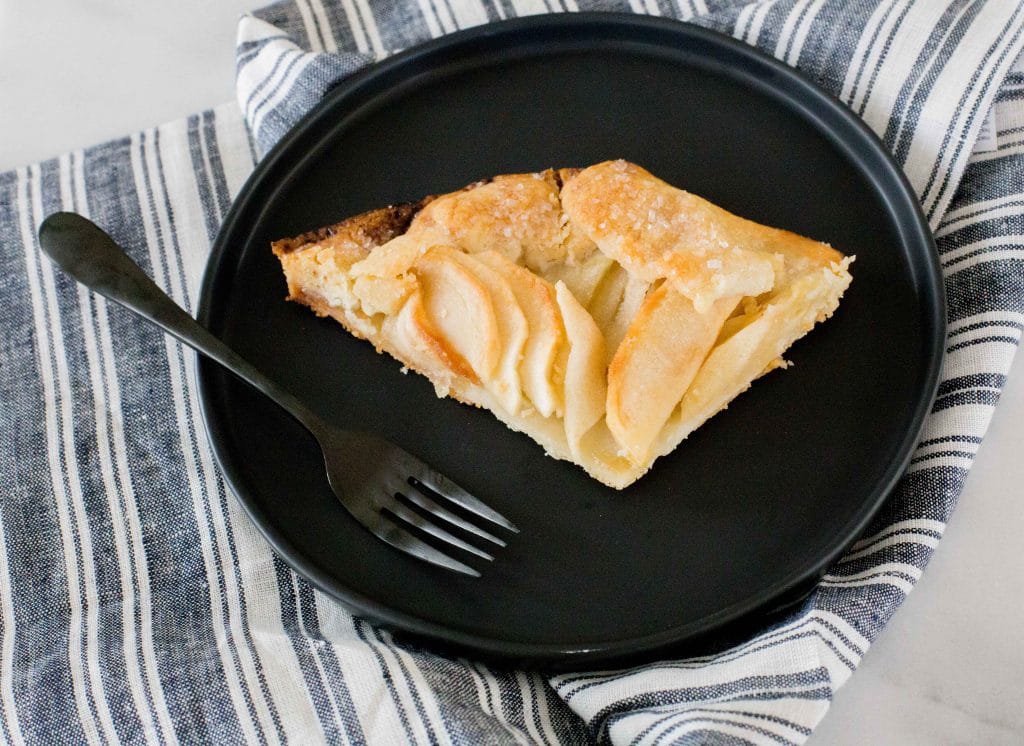 This apple galette, the recipe is by Alice Waters, a well-known American chef. I liked it because it is very simple and you really appreciate the taste of apples, it also looks beautiful. Last night we had dinner guests and I made it for dessert and I took new pictures.
If you are short of time, you can use a store bought dough here in the USA, I buy the rolled dough for pies from Wholly Wholesome or Trader's Joe.
Recipe originally published in October 2009.
Apple Galette
Ingredients:
for the dough,
1 cup of flour without baking powder
1/2 teaspoon of sugar
1/8 teaspoon of salt
6 tablespoons unsalted butter, cold and cut into pieces (100 grams)
very cold water
for the filling,
3 large apples peeled and julienned, save the husks and hearts
2 tablespoons unsalted butter, melted
3 tablespoons of granulated sugar
to glaze,
1/2 cup of sugar
1/4 cup of water
Preparation:
Mix the flour, sugar, and salt in a large bowl. Add the butter and work with a fork until sand forms with balls of about the size of a pea. Add water of a tablespoon, join initially with the fork, then with your hands, until you get to form a ball. I used 6 tablespoons on a dry day. Give it a disc shape and wrap in kitchen plastic. Refrigerate for 30 minutes.
Remove and crush the edges so that cracks are not made when grinding. Use over the floured board, until you get a circle of approximately 25 cm in diameter.
Preheat the oven to 400F or 200C.
Put the dough on siliconized paper or canned tin. Place the cut apples in a circle leaving an edge of about 3 cm. Cover with the edge of leftover dough, forming the cake.
Brush with the melted butter and sprinkle 3 tablespoons with the granulated sugar.
Bake for 45 minutes or until the dough is browned.
While the glaze is baked: In a small pot, place the sugar and cover with the water, add the apple peels and the hearts. Boil over medium heat for about 15 minutes, until they have a syrup.
Remove the cake from the oven, let it rest for 15 minutes and brush with the apple syrup. Cut and serve. Or serve at room temperature.