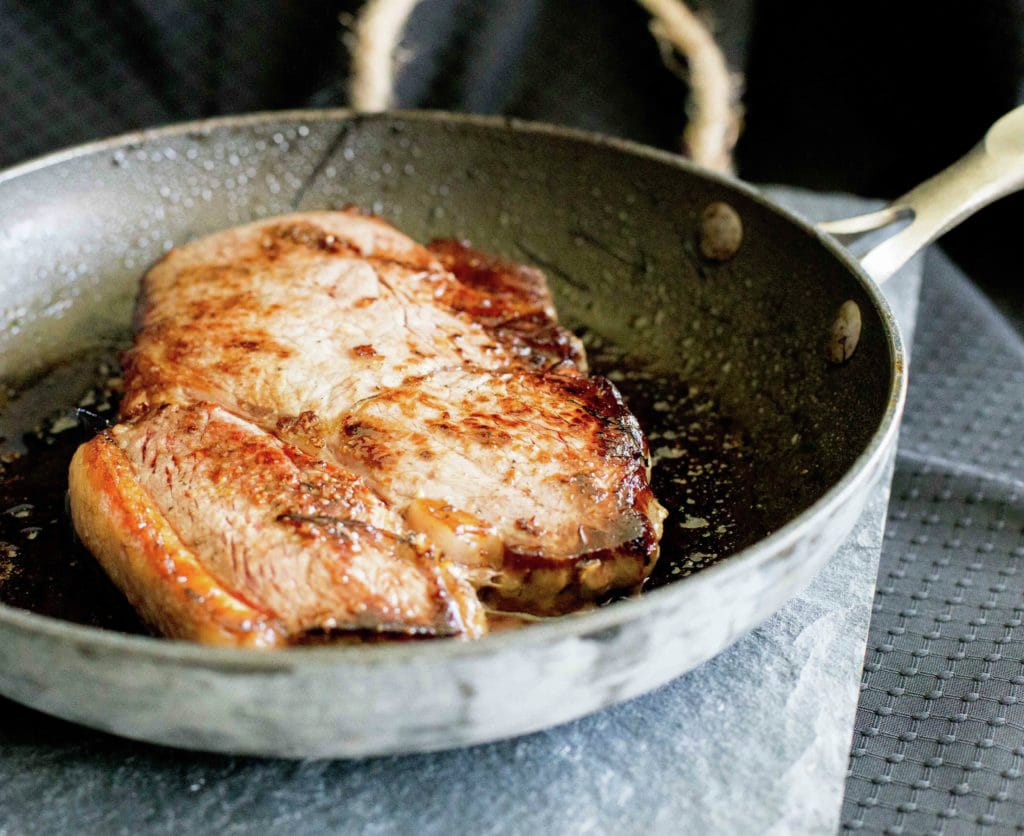 Whether you do your steak in a pan or grill, here I show you step by step how to achieve juicy and tasty garlic sirloin steak meat.
The smell of steak and especially when seasoned with plenty of garlic reminds me of my grandfather. Every summer I was sent with my grandparents to the beach, my mother stayed in the city working. My grandfather always had hearty breakfasts, prepared at 6 in the morning and the smells would awaken my cousins and me every day.
Returning to the steak, you can learn the technique, but the meat must be good to star. I like aged top sirloin.
I would not recommend a thin steak, no room for mistakes … and if it gets dry, it tastes like shoe sole …. so buy thick steak about 1″ 1/4. After cooked cut it into thin slices and serve.
Garlic Sirloin Steak
4 people
Ingredients:
2 pounds top sirloin trimmed
oil
2-4 cloves finely chopped garlic
salt and pepper
Preparation:
Heat a skillet over medium-high heat.
Pat, both sides of the steak dry with paper towels and season with salt, pepper, and garlic, spread well only on one side.
Add 2 tablespoons of oil to the skillet and place the steak with the seasoned side down. Let cook for 4 minutes without moving.
Season with salt, pepper, and garlic on the top side and flip and cook for 4 minutes.
If you like it medium, remove it from heat and let it rests for 10 minutes on a cutting board covered with aluminum paper or a pan.
Cut into slices and serve with their juices.
Notes:
If your steak is thin, 2 minutes per side should be sufficient.
If your steak is thick and you like it well done, cooked  5 minutes per side.
Like anything practice is essential.