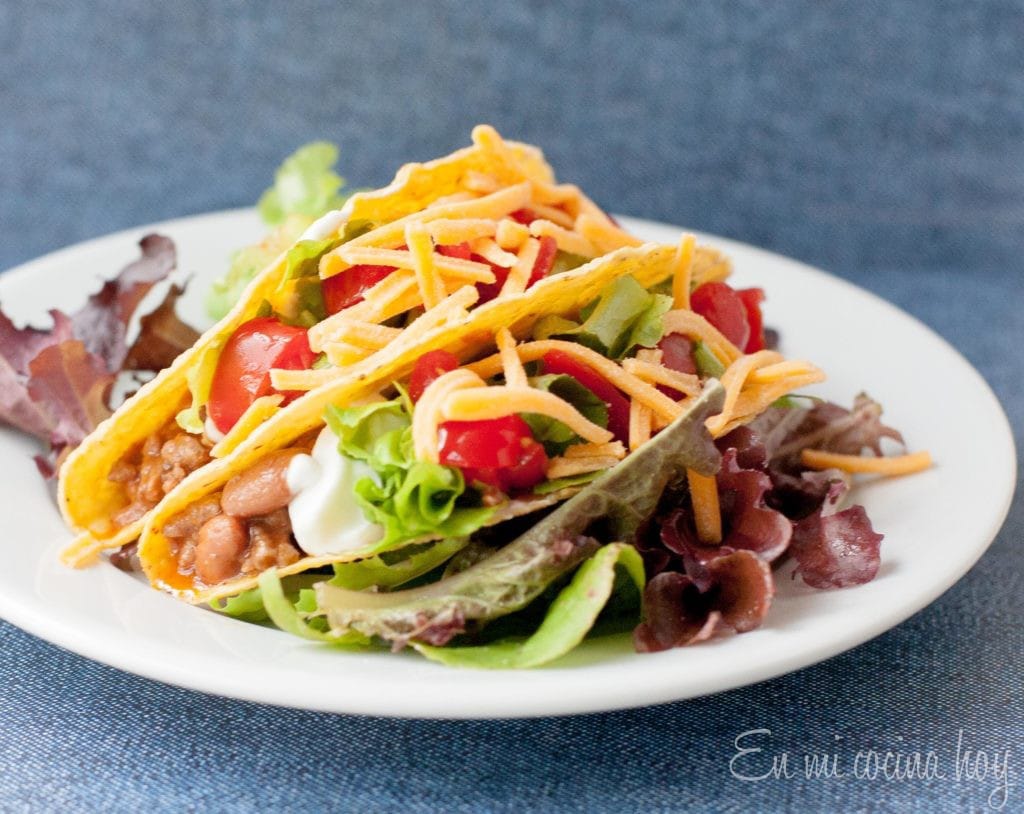 The craving overcame me; the irony is that I have one TacoBell within walking distance of my house, but as I do try to avoid junk food, I decided to make my version of Crunchy Taco Bell. It was spectacular and really easy to make.
Nowadays I usually end having Tostadas when I want crunchy Tex-Mex flavors. Feel free to treat the taco shells like tostadas in a pinch.
Homemade Crunchy Taco Bell
4 people
Ingredients:
500 grams of ground sirloin
1 can of pinto beans or 2 cups cooked pinto beans
1 tablespoon taco seasoning
1 small can tomato sauce
crispy taco shells
lettuce
tomato
grated cheese cheddar
sour cream or Greek yogurt naturally
Preparation:
In a medium skillet heat to medium-high heat 1 tablespoon vegetable oil, brown the meat 3 minutes per side, with a spoon remove excess oil. Add the beans with their liquid, tomato sauce and seasoning. Stir well and let reduce boiling gently for 15 minutes, stirring occasionally.
Meanwhile chop the lettuce, avocado, tomato.
Heat the tacos in the oven (follow the directions on the box), fill with a layer of meat, sour cream, lettuce, tomato, and cheese. And avocado if you wish.
Serve immediately.