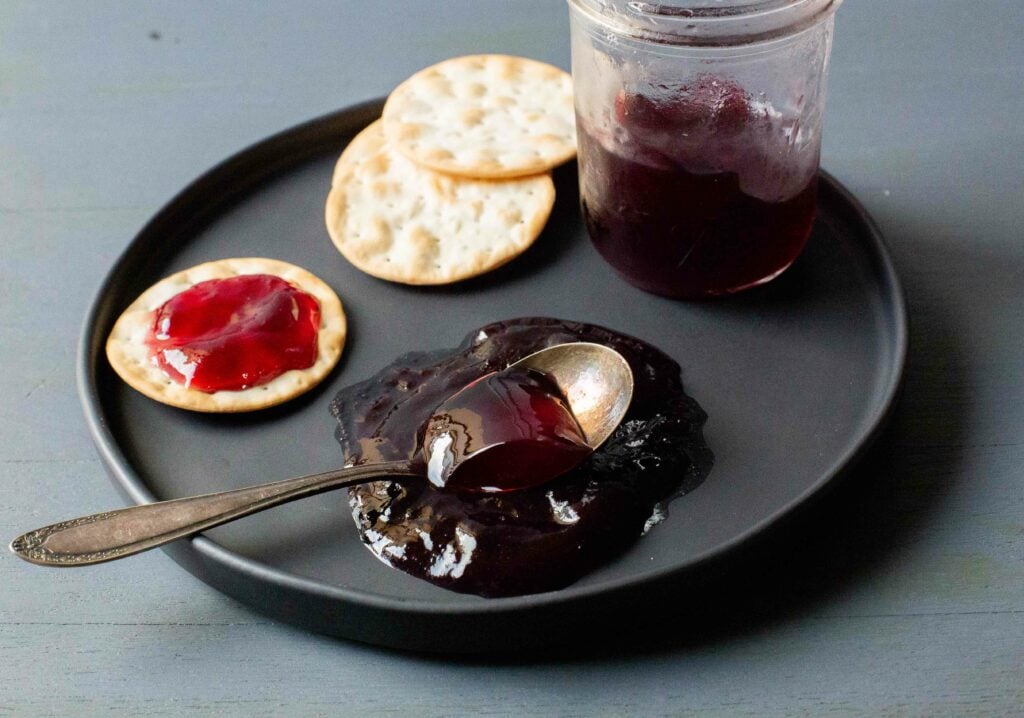 Each month, I participate in the BRBC Challenge. The BRBC is a website where Chilean bloggers collaborate in preserving classic Chilean recipes. This month we have concentrated on jams, jellies, and culinary gifts, other years I have made: Strawberry Ginger Jam. This time I did Homemade Wine Jelly.
I wanted to make a recipe that has become fashionable in the last 15 years in Chile: wine jellies. My favorite for years was the Late Harvest jelly, but now I'm excited about the Carmenere. Any variety of wine will work, just use a one that you will be happy to drink. I haven't mix different varieties, but I think it will work. Let me know if you try.
For the pectin, I used Kraft® Sure-Jell for low sugar jams. You could use different pectin, but adapting the recipe to the guidelines.
Originally published in November 2014. Updated it with new pictures in December 2019.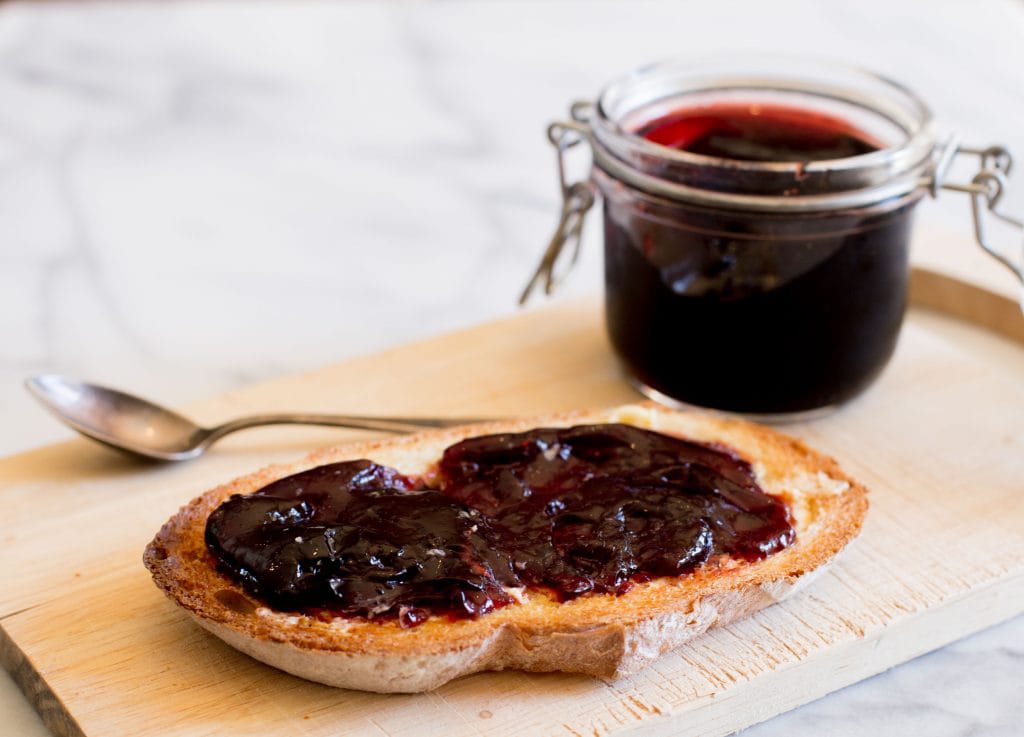 Homemade Wine Jelly
3 cup
Ingredients:
4 cups of wine
2 cups of sugar
4 tablespoons of pectin for low sugar jams
Preparation:
Place all ingredients in a medium saucepan. Heat, stirring over medium-high heat until sugar and pectin are dissolved. Let boil vigorously for 3 minutes. Stir occasionally.
Package and give away.