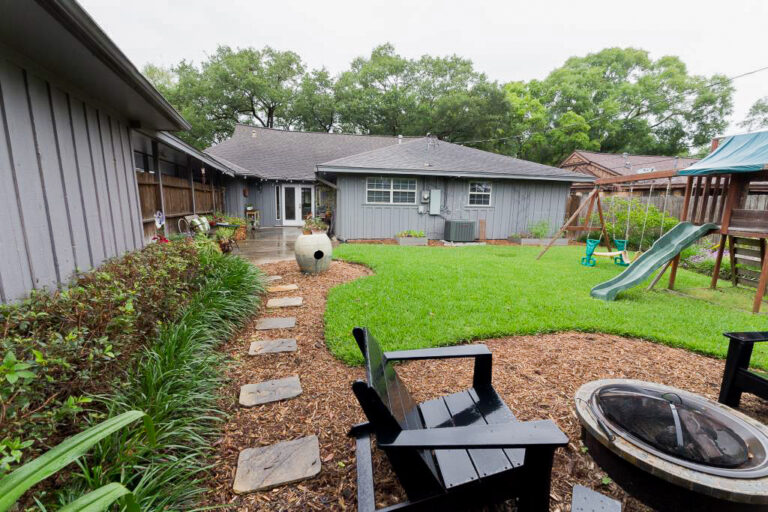 This post is part of a series about Houston backyard gardens and vegetable gardens in the city. Today we visit a Meyerland garden.
This one is personal; it was the first house we owned in the USA. We moved there in May 2008 and left because of the 2015 Memorial Day Flood. We sold it in May 2016. The backyard garden was more resilient than us, coming back strong after the floods.
A lot happens in eight years. When we bought the house, the previous owners were divorcing, and no one was taking care of the backyard. They were some good bones, like a sculptural gardenia bush (my grandmother favorite flower) and a hedge of resilient pink azaleas. But most of the garden was lawn in lousy condition and overgrown hedges.
The transformation was slow because I got into gardening in 2008, so I was very new and didn't know much when we move there. Some changes were forced by nature. Before the floods, we had a terrible drought that kills an oak at the center of the backyard; we removed it in September 2014.
Original state 2008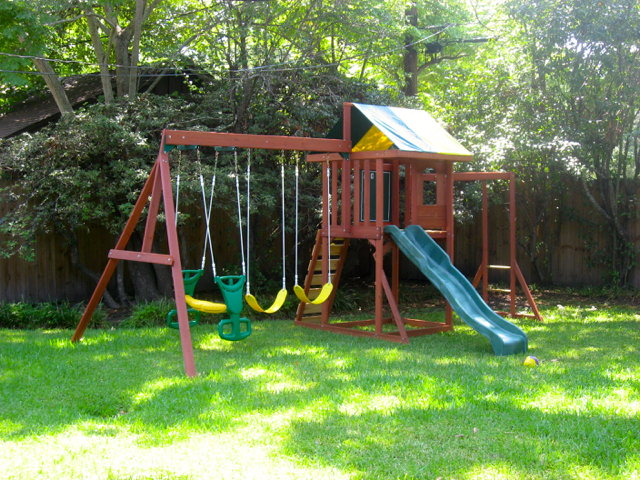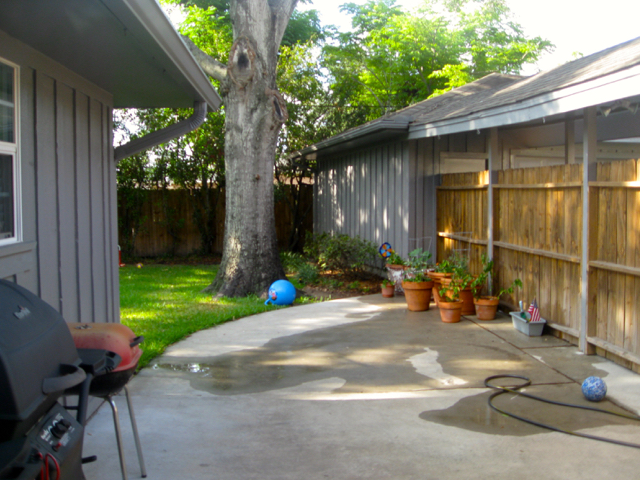 Almost immediately after moving, we cut all the medium size awkward bushes behind the playground, cleaned up an open area for some chairs and a fire pit and installed a 4 x 4 raised bed for vegetables.
In 2015, I decided I had enough experience and understanding of how we use the backyard and what I would be able to maintain and enjoy.
My wishlist for my Meyerland garden was:
More raised beds to grow more vegetables
A pollinator/butterfly garden
Improved the firepit/lounging area
A water feature
Using a hose and a shovel, I marked soft edges around and created a dip to stop the grass from jumping on the paths. I added mulch to prevent weeds. I took me two months working on spare moments. I ordered the raised beds online from Gardeners.com.
I loved the result, and I enjoyed for one year before we decided to sell because of the flooding risk in the Meyerland neighborhood. It was the right decision, but I do miss this backyard a lot. All in all, I estimated I spend close to $4000 in all the improvements. I am not counting the removal of the dead tree. I did all the labor with the help of my husband. To improve the health of the St. Augustine grass I followed the Randy Lemon schedule of fertilization and weed control. Enjoy the last pics, right before we sold the house.