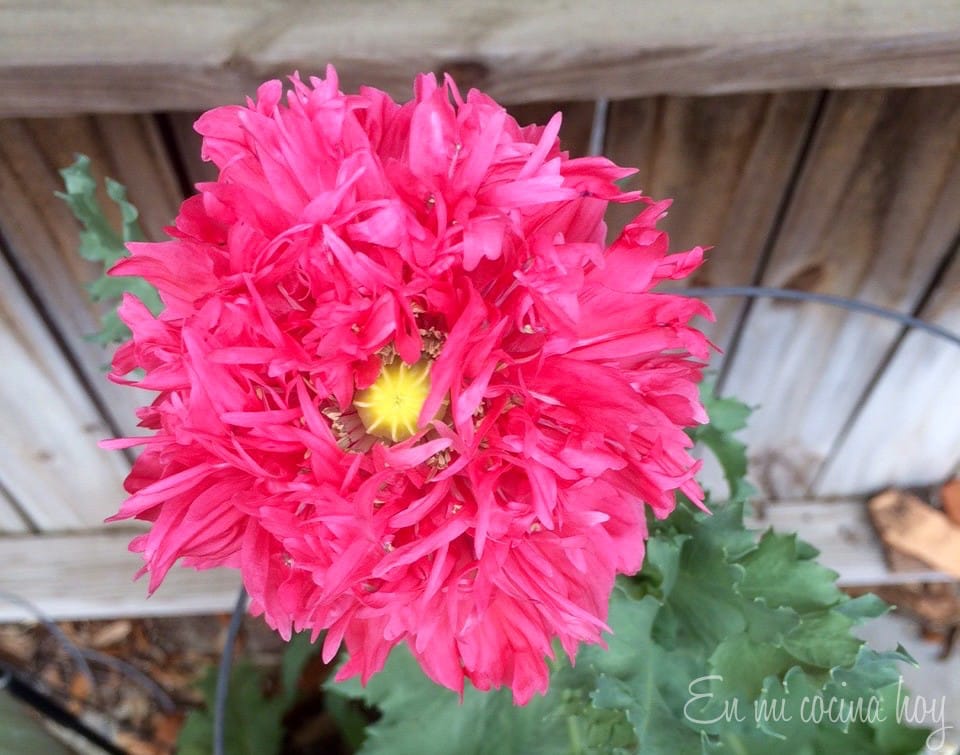 Learn how to collect seeds from poppies in Houston. Collecting seeds is a fun activity to engage young children in the garden.
The procedure is the same for any poppies. I got the seeds for this triple variety of poppies from one of my mentor at the community garden. They are beautiful flowers and very easy to grow. If you do not collect the seed, it falls to the ground, and if the soil and weather are favorable, they can become invasive.
Once the petals of the flower fall the base of the flower will look like in the picture below, and the whole plant will begin to dry. Every day look at this part of the plant because when it is ready to harvest, small doors will be opened for the seeds to come out, as shown in the following photo.
Now is the time to cut the stem with scissors and shake the base in a jar, the seeds will come out through the small doors. As you can see, they are very prolific and produce many seeds. We only collect four chalices with my children, and we gather 1/2 teaspoon of seeds. They can be kept in a jar until the next spring.
Get this double poppy flower seed to star here.
Visit our collection of articles on how to grow vegetables in Houston.