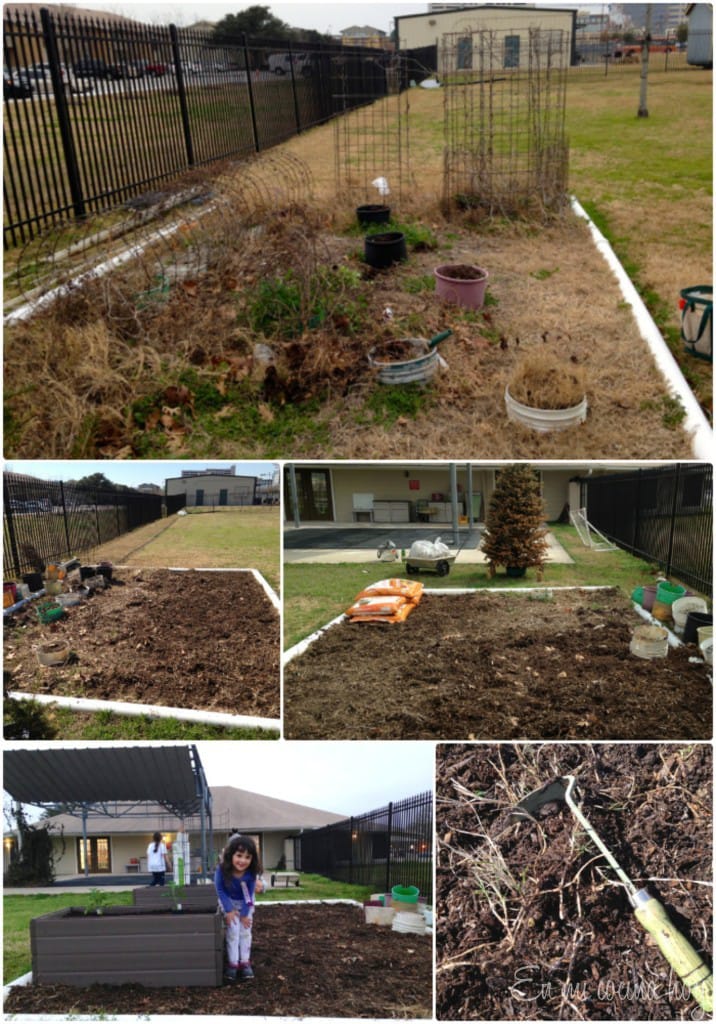 I completed this project before going to Chile and now I am enjoying watching grow and produce.
It is a small vegetable garden with 4 raised beds for children from pre-K and Kindergarten. When planning a garden for this age group, 4-5 years, it is important to focus on deep raised beds, higher is easier for children to work on them. And the beds cannot be too wide, as his short arms should be able to reach the middle of the bed to cultivate and plant.
You see the Kindergarten Vegetable Garden had been abandoned during the winter and they used to grow in plastic buckets. I do not recommend this system because for large plants like tomatoes you do not have enough soil and small pots or buckets dry out almost immediately, requiring permanent irrigation for the plants to not get stressed.
The first thing I did was weeding and pulling out all the grass and weeds.
Then, we set up the raised beds, these are plastic, found on Amazon.
We cover the floor with 5 layers of newspaper.
Fill it with the best quality soil you can buy specific soil for growing vegetables in raised beds.
Cover with mulch around. Enjoy with the kids.
Visit our collection of articles on how to grow vegetables in Houston.