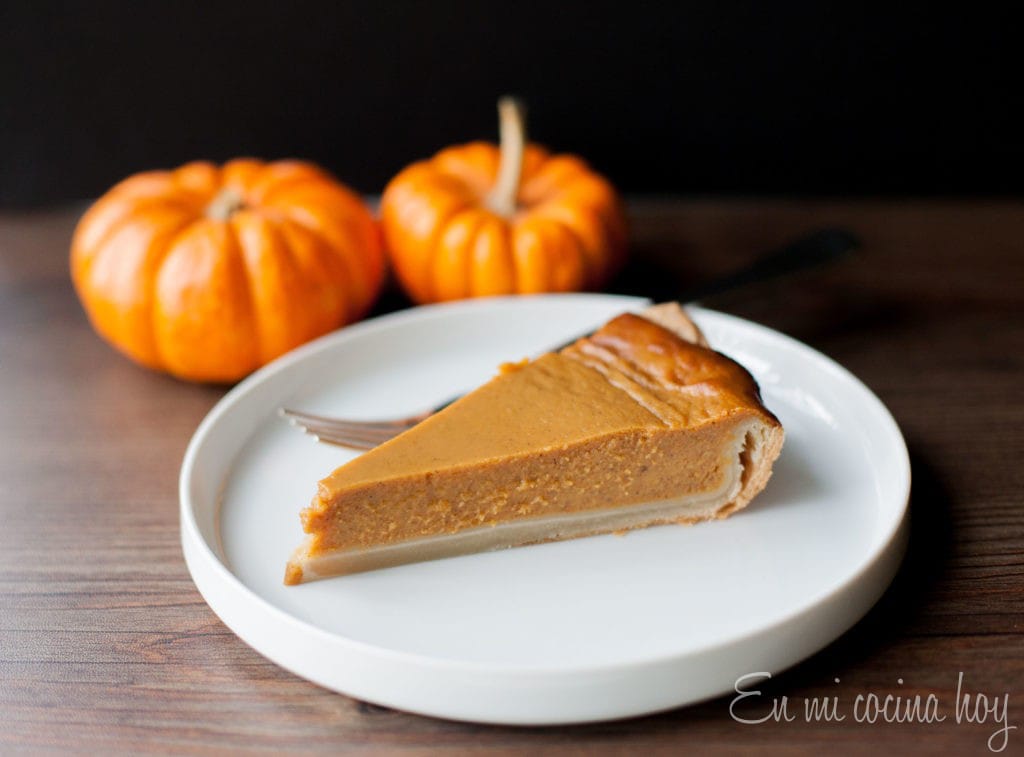 Pumpkin pie is a very traditional American recipe. Thanksgiving besides being the turkey day is the day of the pies, at a minimum you should have apple pie, pecan pie, pumpkin pie and depending on the family chocolate or lemon too. I just made this pumpkin pie because there were not too many guests and I also had a cake.
Pumpkin pie
For a cake of 23 cm in diameter
Ingredients:
1/2 cup sugar
1/2 cup brown sugar
1 tablespoon of flour
1/2 teaspoon salt
1 teaspoon ground ginger
1 teaspoon ground cinnamon
1/2 teaspoon ground nutmeg
1/8 teaspoon cloves
3 eggs
2 cups pumpkin puree (1 can)
1 1/4 cup evaporated milk
1 package of pie dough or homemade
Preparation
In a bowl mix the sugar, flour, and spices.
In another bowl mix the eggs, pumpkin, evaporated milk.
Pour the liquid over the sugar mixture. Stir well. Cover and refrigerate overnight to allow the flavors to develop.
Preheat oven to 400F or 200C.
Line your pie pan with the dough and pre-bake for 10-12 minutes, until just starting to brown.
Fill with the pumpkin mixture.
Bake for 45-50 minutes or until set.