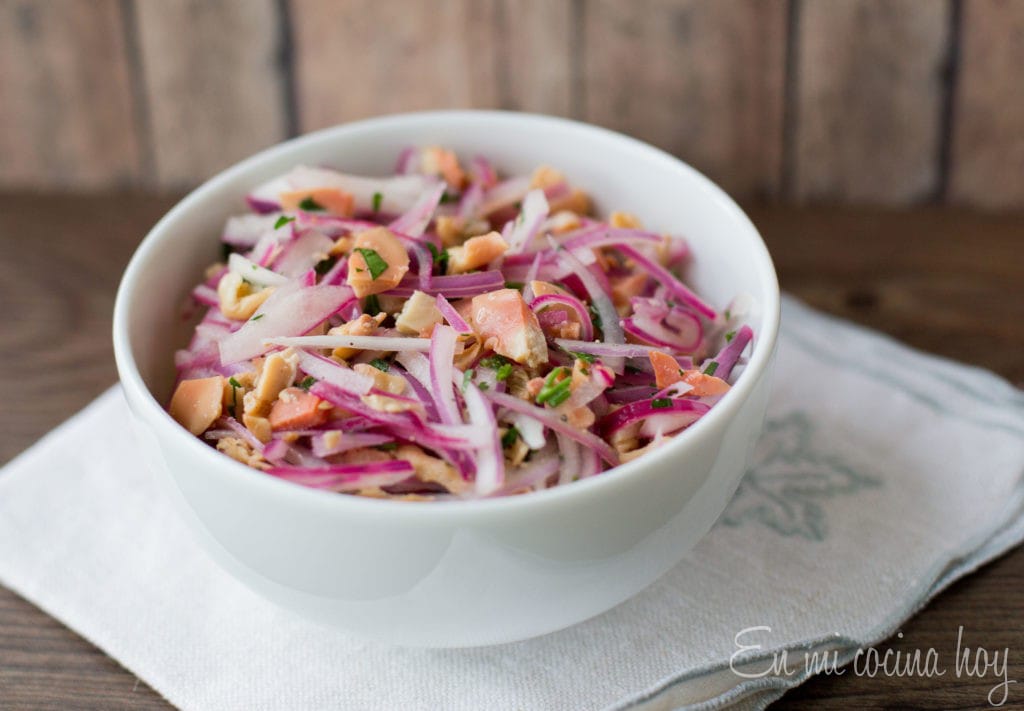 Ceviche is a traditional dish year around in Chile and Peru. I like serving it with toast. Razor Clam Ceviche is lest popular than fish based, but very tasty and always refreshing.
I had a bit leftover for the next day; I ate as a salad with baby greens, delicious. You can add corn, mango, peppers, orange or avocado, personally, I love the ceviche with fruit, but one of the guests is allergic to many things raw, and I do not want to risk it.
Razor Clam Ceviche
for 4 people
Ingredients:
1 jar of 425 grams clams
1/2 red onion, chopped very fine pen
1 lemon, juice
parsley
salt, pepper, and Merken or cayenne pepper
Preparation:
Open the jar and strain the liquid, clean the clams and chop into small pieces. Cut the onion into thin half moons and let it soak in hot water for 10 minutes. Drain and dry.
In a bowl mix the clean clams, onion, lemon juice, salt, pepper, and merquén. Season to taste and refrigerate for 2 hours to allow the flavors to mix and developed.
Add the parsley just before serving.
Serve chilled with toast.