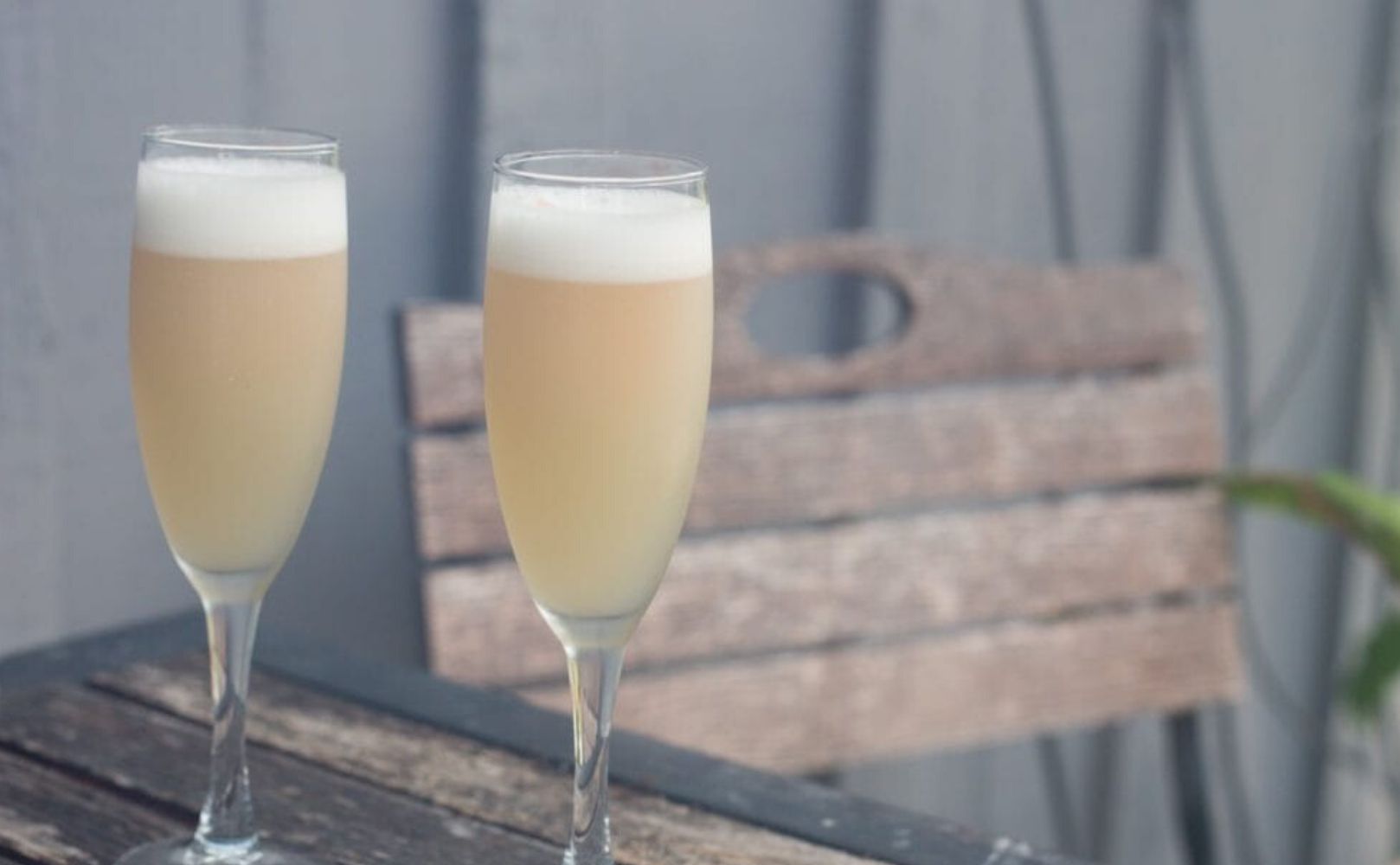 In late August, we were invited to do a cooking class at one of the most important food fairs in Santiago, Chile. Polin, Claudia, and Barbara were cooking live and since I could not travel at that time I made this video recipe and sent it pre-recorded.
I chose to make rosemary pisco sour and I was impressed at how good it tasted. Since then I've been testing infusing pisco with other herbs like lemon verbena, basil, and mint.
Pisco sour is usually enjoyed before lunch or dinner at restaurants in Chile, it's the most traditional aperitif. Always serve cold.
Pisco is distilled from grapes and available in liquor stores.
Rosemary Pisco Sour

To infuse the pisco
1/2 cup pisco

5 sprigs of

rosemary
Place the pisco and the washed and dried rosemary sprigs in a jar. Let it sit on the kitchen counter for at least three days and up to 1 month.
For the simple syrup
1 cup water

1 cup of sugar
Heat the water and sugar in a small saucepan, stirring until sugar dissolves. Cool and store in a jar in the refrigerator for up to 1 month.
For the pisco sour (2 servings)
1/4 cup simple sugar syrup

1/4 cup lemon juice or lime pica

1/4 cup flavored with rosemary or lemon verbena pisco

1/4 cup ice

1 tablespoon egg white

Angostura bitters
Put everything in the blender, except for the bitters, or in a large jar where you can use the hand mixer. Process until all the ice is completely incorporated.
Serve immediately, adding a few shots of bitter and celebrate.