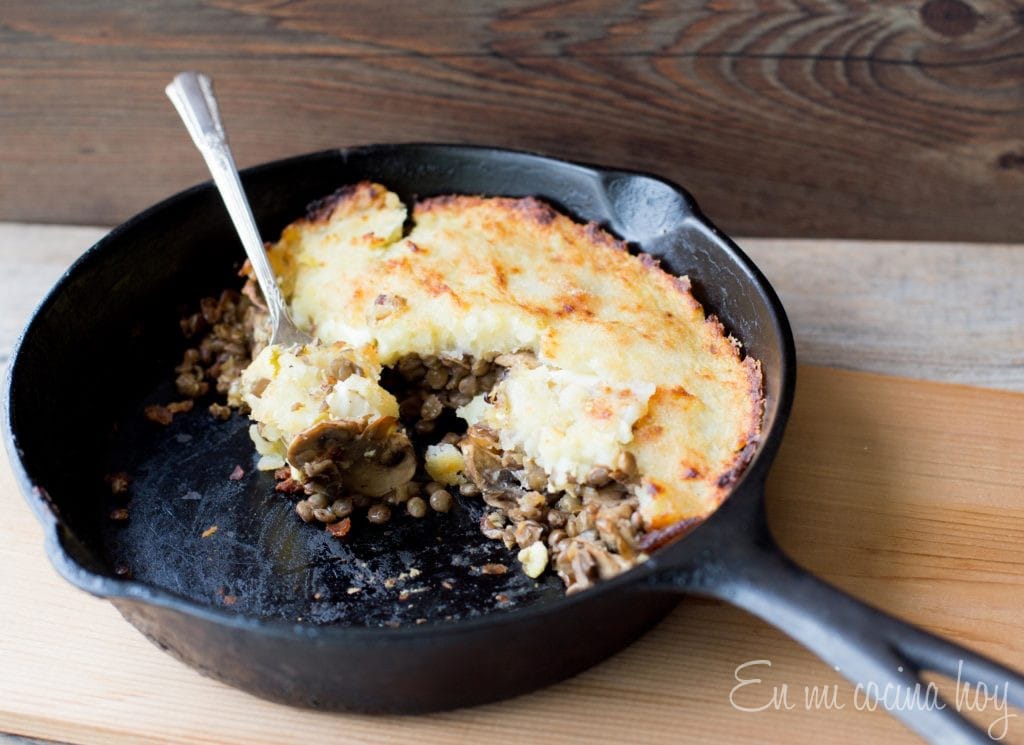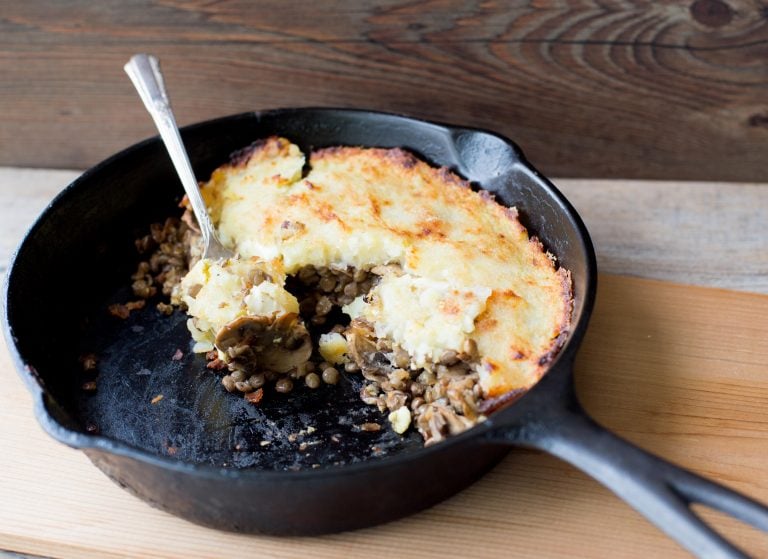 I love Shepherd pie is probably my favorite food, and for a long time I wanted to make a healthier version, without meat, and since I love legumes, I decided to go with this version and it is too successful. Another possible replacement is to replace the mashed potatoes with a pumpkin or sweet potato mixture.
Pastel de papas Chilean Vegetarian Shepherd Pie
4 people
Ingredients:
 1 onion, washed, peeled, and chopped into small cubes
2 cups cooked lentils
1 tray of mushrooms (1 cup minced)
4 potatoes
1/4 cup milk to begin more if needed
2 tablespoons of butter
1 hard-boiled egg
salt, pepper, smoked paprika
Preparation:
Wash, peel and chop the potatoes into pieces the same size. Place in a pot and cover with cold water and place over medium-high heat. Add salt.
Once it boils, start a timer, try after 12 minutes, if you can go across easily with a fork, are ready. If not, keep trying every 3 minutes. Try several to make sure they are all cook.
Turn off heat. Strain. Return to the pot and add the melted butter and warm milk can be heated in the microwave. Using a fork or mill, mash the potatoes. Then use a wooden spoon to incorporate and finish mashing. Adjust the seasoning and add more milk until is smooth.
Meanwhile the potatoes cook, in a skillet over high heat 1 tablespoon of oil and add the onion, cook for 5-8 minutes, stirring occasionally. Add the mushrooms and fry for 5 minutes, stirring occasionally, add the lentils, stir and season with salt, pepper and smoked paprika.
Preheat the oven to 400F o 200C.
Assemble the pie, place the lentils and mushrooms down forming an even layer, add the boiled egg cut into 4. Top with mashed potatoes, bake for 20 minutes or until the top is lightly browned.