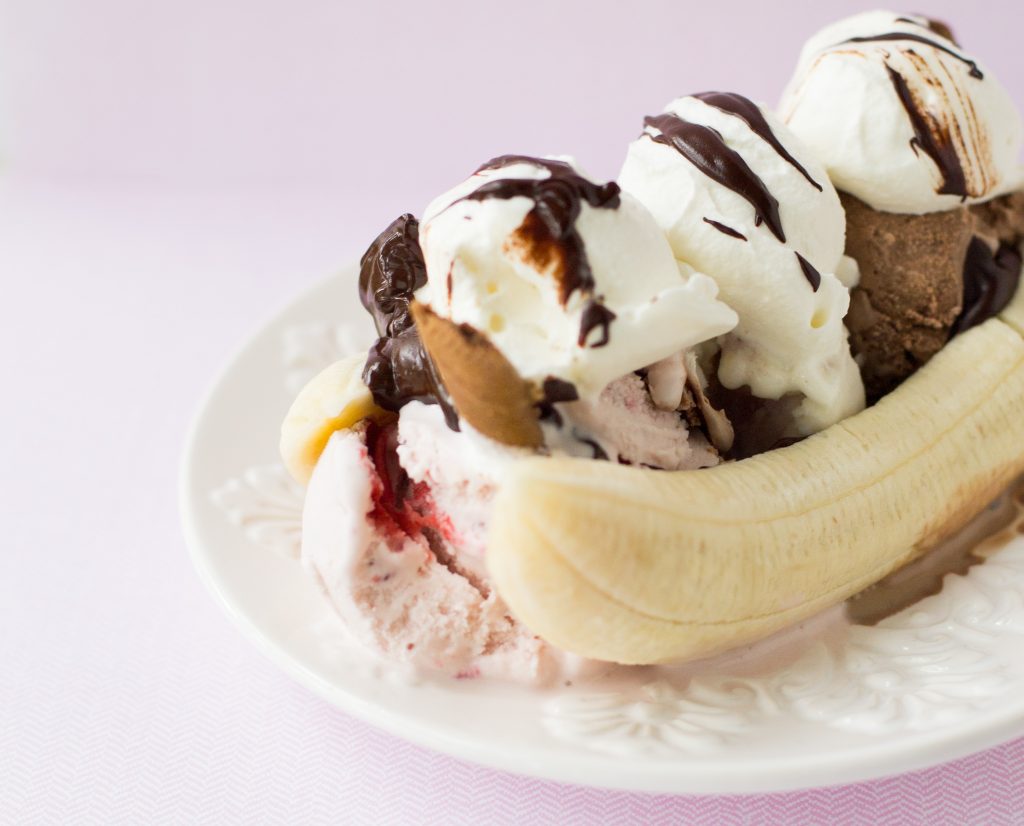 Actually, I've never eaten a Banana Split because I'm allergic to bananas, but my friends love them, when I lived in Santiago, going to Bravissimo or Tavelli to enjoy one was a usual date.
Banana split
for 1 banana split
Ingredients:
1 ripe banana
1 scoop vanilla ice cream
1 scoop of chocolate ice cream
1 scoop of strawberry ice cream
Whipped cream ( 1 cup cream + 2 tablespoons sugar )
chocolate sauce (1/2 cup chocolate chips semi-sweet )
Preparation:
Assemble a water bath in a small saucepan, place 1 inch of water and let it boil, lower the heat to low and place a bowl on top so it does not touch the water, melt the chocolate in the bowl. Stir occasionally, or melt chocolate in the microwave 20 seconds at a time, stirring well in the intervals, if too thick add a little cream.
Whip cream on high until it starts to form soft waves, beating on low speed add 2 tablespoons of sugar in the form of rain, beat again at full speed until it forms stiff peaks. Refrigerate until ready to use.
Cut the banana in half lengthwise.
Place between 2 halves of banana 1 scoop of strawberry, vanilla, and chocolate.
Top with a little or a lot of whipped cream, garnish with chocolate sauce.
Serve immediately.