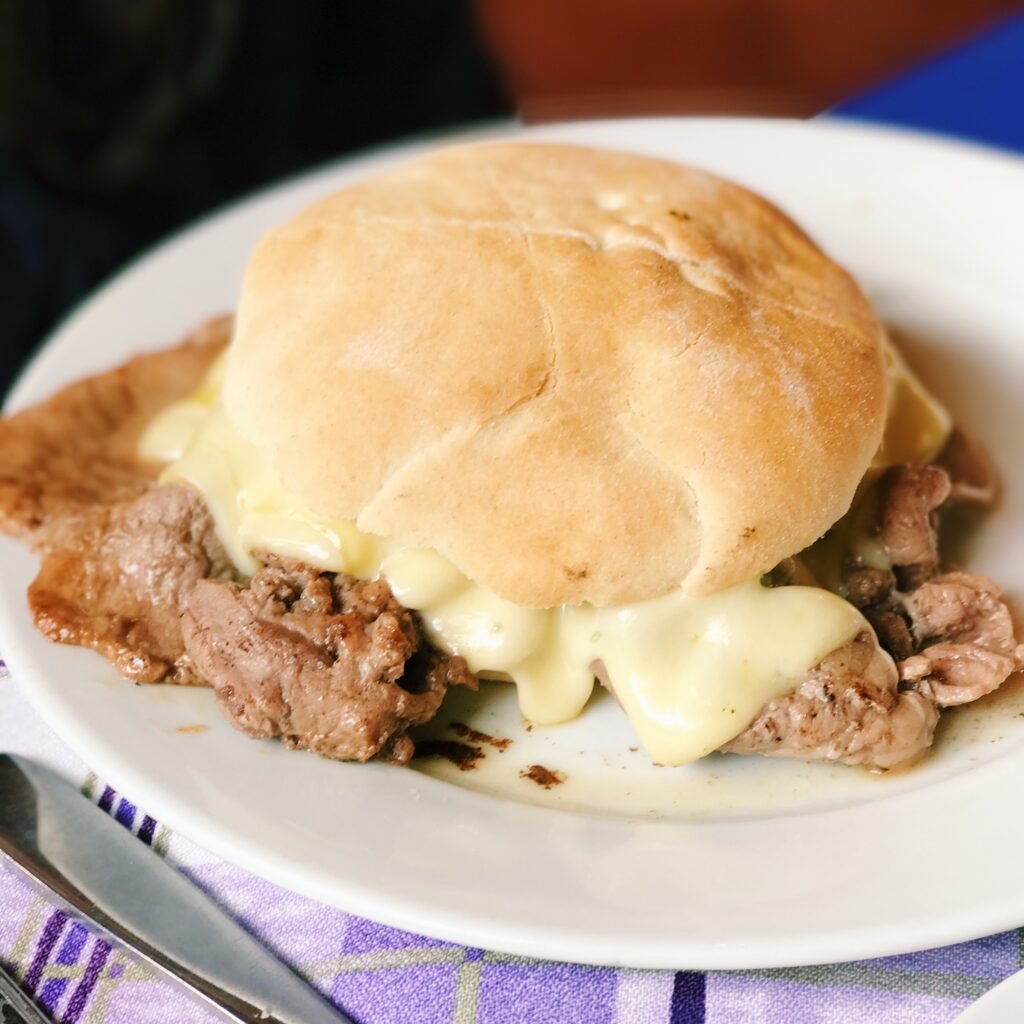 I don't remember my first Barros Luco sandwich, but I do remember I became an expert during college. My college cafeteria had a great "Maestro Sanguchero" (a chef specializing in sandwiches, a true professional in Chile), and my favorite quick lunch was a sandwich.
Origins:
The most common story is that president Barros Luco went for a quick lunch to Confitería Torres, close to La Moneda (Chilean presidential palace), and ordered the sandwich combination of melted cheese and steak and loved it, so keep on ordering, and other patrons join in and the name Barros Luco stuck.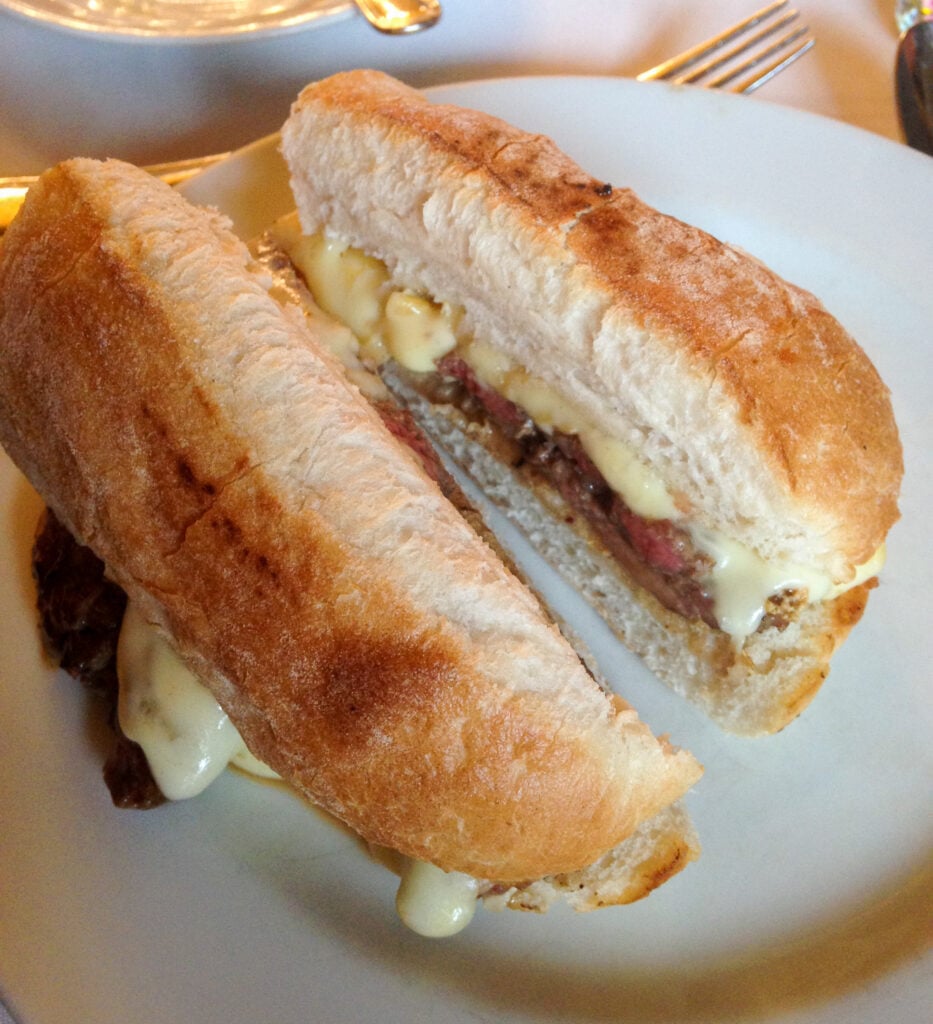 Some Chilean tips for Barros Luco sandwich:
The meat for the steak is lean: Top sirloin is a great replacement. Also, never pound the meat. The key is to get it sliced thinly.
The cheese is mild, young, and milky. Havarti or Muenster are suitable replacements. Queso Mantecoso or Queso de Campo are the varieties used in Chile.
For the bread, in Santiago and many cities, the Barros Luco is made in Marraqueta. In the countryside, it is commonly made on Pan Amasado. If you visit Chile in many restaurants, you can choose the bread.
Other popular sandwiches in Chile are Chacarero (steak, tomato, green beans), Lomito (braised pork loin, tomato, avocado), and Barros Jarpa (ham and melted cheese in sliced white bread)
Print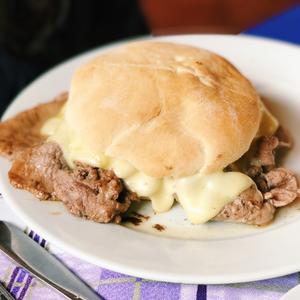 Barros Luco Sandwich
A very traditional quick lunch.
Total Time:

20 minutes

Yield:

4
4

brioche rolls or crusty french rolls

4

thin top sirloin steaks (ask to be cut for Milanesa if your supermarket is Latino), room temperature

8

thick slices of Havarti cheese
salt and pepper
a wide non-stick skillet or a flat griddle
Instructions
Heat the griddle or skillet over medium heat.
Pat the steaks dry with a paper towel and salt and pepper on both sides.

Cut the rolls in half. Heat them in the corner of the griddle.
Brush the griddle with butter and place the steaks. Cook 1-2 minutes per side until seared and brown.

Lay the cheese on top of the steak and allow it to melt.

Assemble the sandwich: bread (with the juices)-meat-cheese-bread.
Serve immediately.

Author:

Pilar Hernandez

Prep Time:

10 minutes

Cook Time:

10 minutos

Category:

Sandwich

Method:

Griddle

Cuisine:

Chilean
Keywords: Barros Luco sandwich