Canapes have a long-standing tradition in Chile. Many families made them at home for celebrations like Christmas, religious milestones, and weddings. In Chile is easy to pick up a tray of canapes at bakeries too.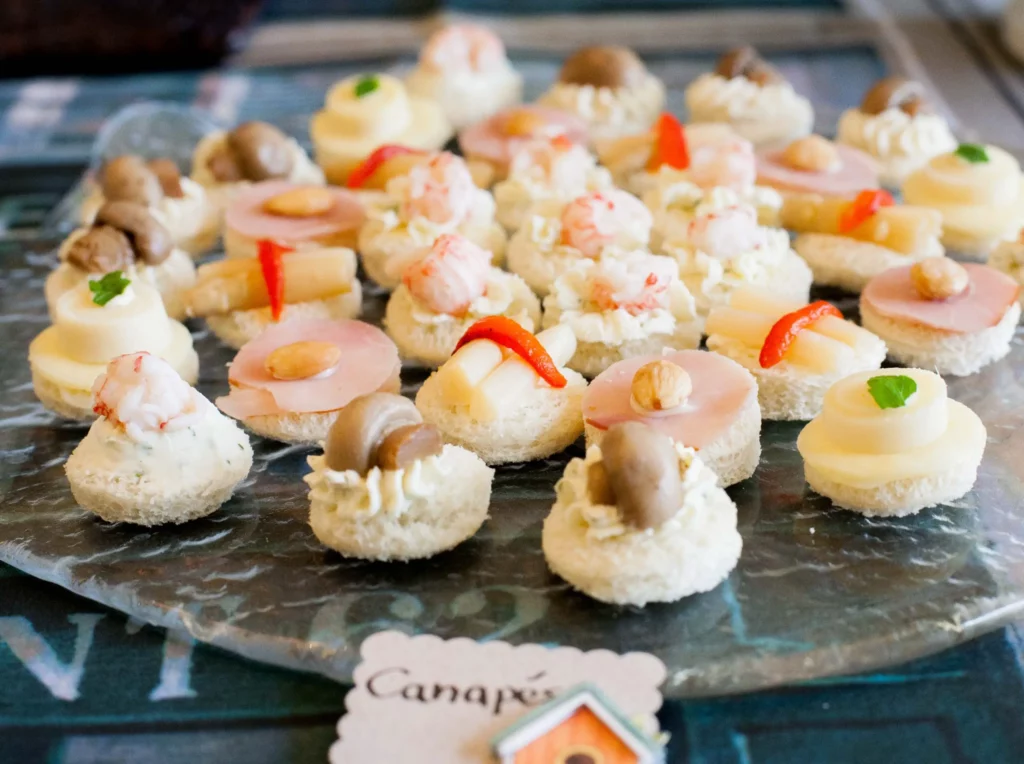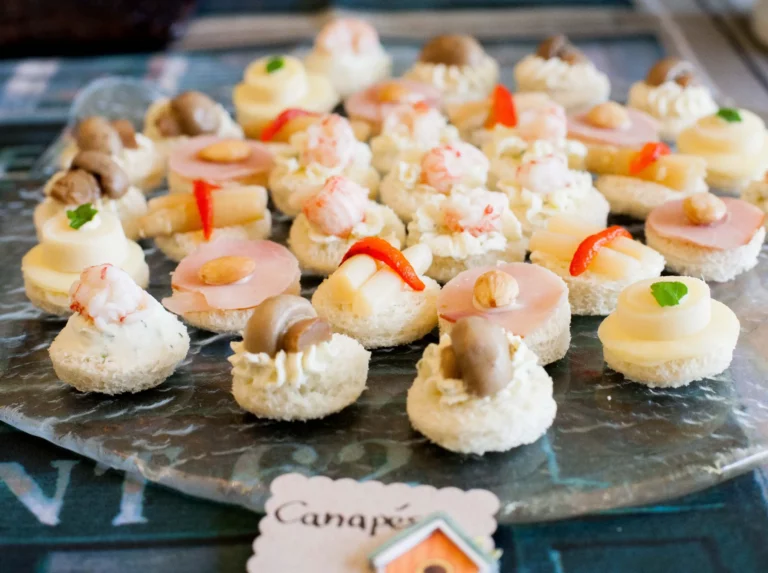 When I was a girl, my mother spent time selling Chilean pastries and canapés, and of course, she recruited me to help. The truth is, I loved it. It still entertains me, doing manual things with beautiful results and even better if they are eaten. I love repetitive activities where I can leave my mind blank or wander. They relax me.
You may also want to see other traditional Chilean Appetizers here.
Print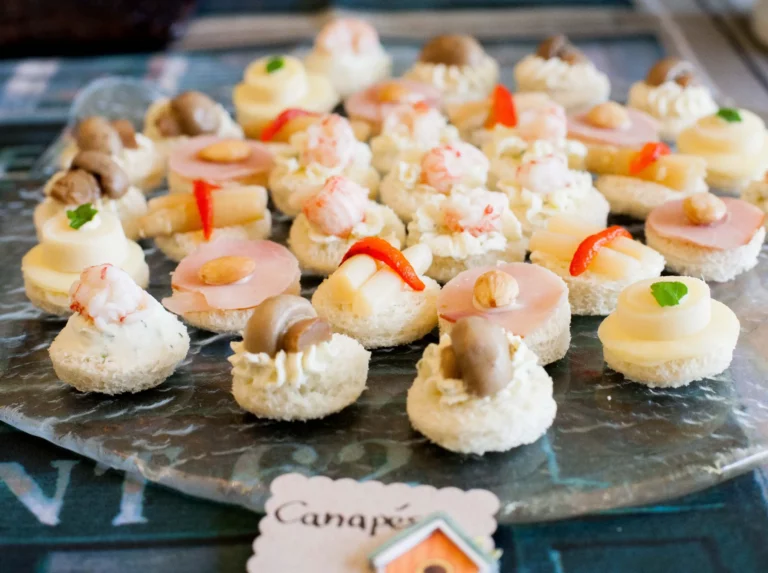 Chilean Canapes
Essentials for Chilean celebrations.
Total Time:

2 hours

Yield:

80
White or whole wheat sliced bread or both

Slices of ham

Hearts of palm drained and sliced

Cheese slices

Cooked shrimp tails (Langostinos from Costco here in the USA)

Asparagus tips canned

Canned mushrooms, strain, split in half, and season with olive oil, salt, and pepper

Cooked quail eggs, halves

Flavored cream cheese or Boursin cheese (garlic + fine herbs and shallots + chives) at room temperature
To decorate
Halved peeled almonds (Marcona)

Raisins

Capers drained

Canned or roasted red pepper strips

Parsley leaves
To spread on the bread
Instructions
Get organized:

The day before, cut the bread with a round cookie cutter (2″). Store in

a tightly closed bread bag.

With the same cutter, cut the laminated cheese and the ham. 

Same day: Cut the asparagus the same

length as the bread.

Cut the mushrooms in half, and cut the roasted paprika into strips.

Place the Boursin cheese in a bag with a large nozzle.

C

hoose and w

ash the parsley leaves.

Slice the hearts of palm.

Then go doing them by classes:

Bread + layer of butter + Boursin cheese + prawn

Bread + mayo layer + cheese + heart of palm slice + mayo + parsley

Bread + layer of butter + Boursin cheese + half-seasoned mushroom

Bread + butter layer + ham + mayo + almond

Bread + mayo + asparagus + pepper strip
Notes
Use the leftover bread edges to make bread crumbs or bread pudding.
Author:

Pilar Hernandez

Prep Time:

2 hours

Category:

Appetizer

Method:

Raw

Cuisine:

Chilean
Keywords: Chilean Canapes