Chilean cuisine offers diverse flavors and ingredients influenced by its geography and history. While there are numerous delicious Chilean appetizers to choose from, some of the most popular ones include:
Empanadas: Chilean empanadas are a beloved snack or appetizer. Empanadas come in various shapes and sizes and can be baked or fried. Fried empanadas are more popular for appetizers. My favorites are Empanadas de queso, Empanadas de mariscos y Camarón Queso.
Ceviche: Ceviche is a refreshing seafood dish made from raw fish, typically white fish like sea bass or halibut, marinated in lime or lemon juice. The acidity "cooks" the fish, and it's often mixed with onions, cilantro, and aji (Chilean chili peppers) for added flavor.
Machas a la Parmesana: This is a popular Chilean appetizer featuring razor clams (machas) topped with Parmesan cheese, butter, and seasonings. The dish is baked until the cheese is golden and bubbly, resulting in a rich and flavorful seafood treat.
Choripán: This popular Chilean food consists of a grilled chorizo sausage (chori) served in a crusty bread roll (half a Marraqueta). It's often accompanied by condiments like pebre (a Chilean salsa) or sauerkraut.
Sopaipillas or Pan Amasado: Sopaipillas are deep-fried dough discs made from a pumpkin-based dough. They are often served with Pebre, same with Pan Amasado.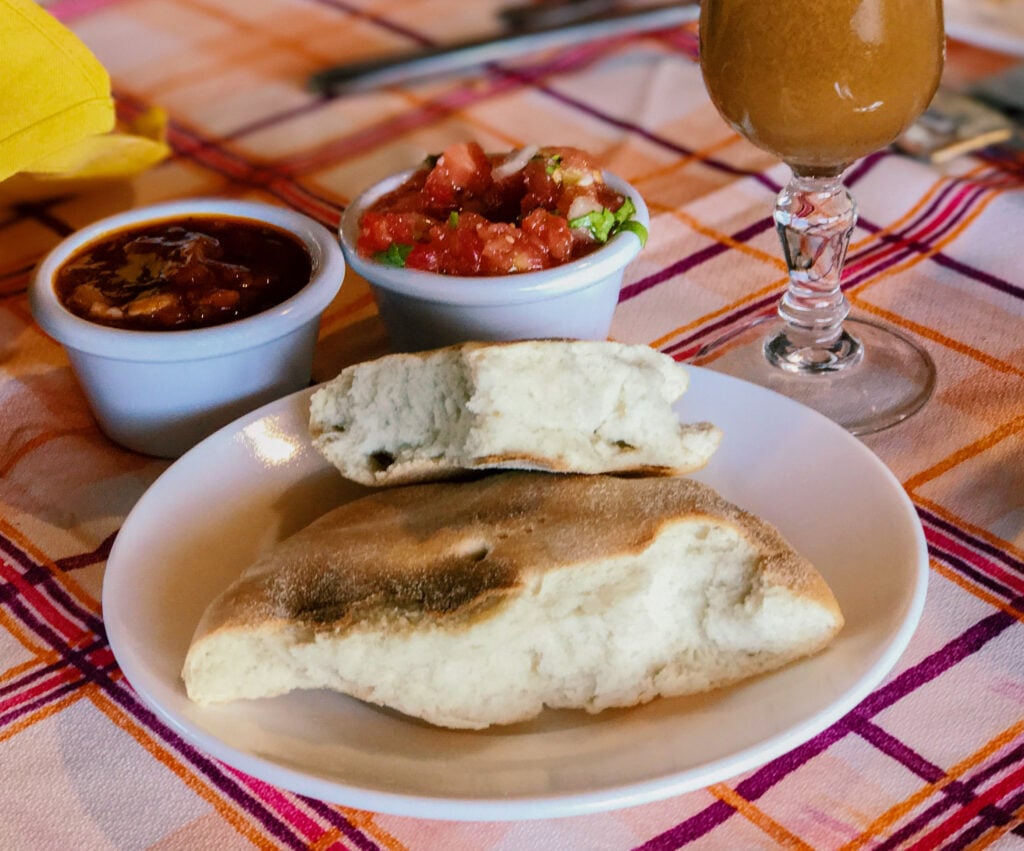 For drinks: A cocktail or wine punch is ubiquitous on the weekends before lunch. And some small plates with salted peanuts, pichanga, or sopaipillas with pebre.
For Christmas, Cola de Mono or "coffee eggnog" is traditional. And for New Year's Ponche a la Romana (pineapple ice cream with champagne).
Melon con vino (cantaloupe with white wine) and wine punches with seasonal fruits are sought after during the summer.
Chilean cuisine is known for using fresh and flavorful ingredients, and these appetizers are just a glimpse of the culinary delights you can find in Chile. Each region may have unique twists on these dishes, so exploring the local specialties can be a delicious adventure.