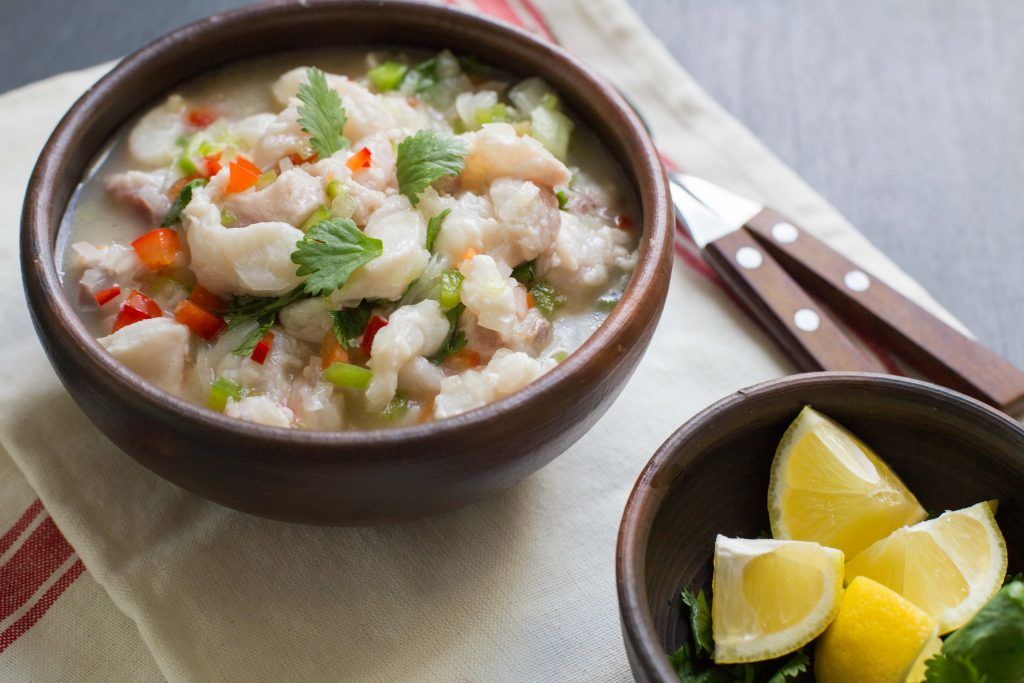 Chilean ceviche is a popular and delicious seafood dish in Chile.
Key features of Chilean ceviche:
Seafood Selection: Chilean ceviche typically includes one fish: sea bass, sole, or rockfish. Mariscal is a similar dish, including fish and shellfish such as mussels, clams, and shrimp. The selection may vary based on regional preferences and availability.
Fresh Ingredients: The freshness of the ingredients is crucial to making a good ceviche. The seafood is typically marinated lemon juice or limon sutil (lima). Using the freshest seafood available ensures the best flavor and texture.
Aromatics: Chilean ceviche often includes a variety of aromatic ingredients, such as finely chopped onions, bell peppers, and cilantro. These ingredients add depth of flavor and a fresh, herbal note to the dish. Ají cristal or ají verde (Chilean chili pepper) adds flavor and, in some cases, heat.
Accompaniments: Ceviche in Chile is served with fresh bread: marraquetas, toast, or rolls.
Regional Variations: Chile's diverse geography, stretching from Arica to Patagonia, means there are regional variations of ceviche.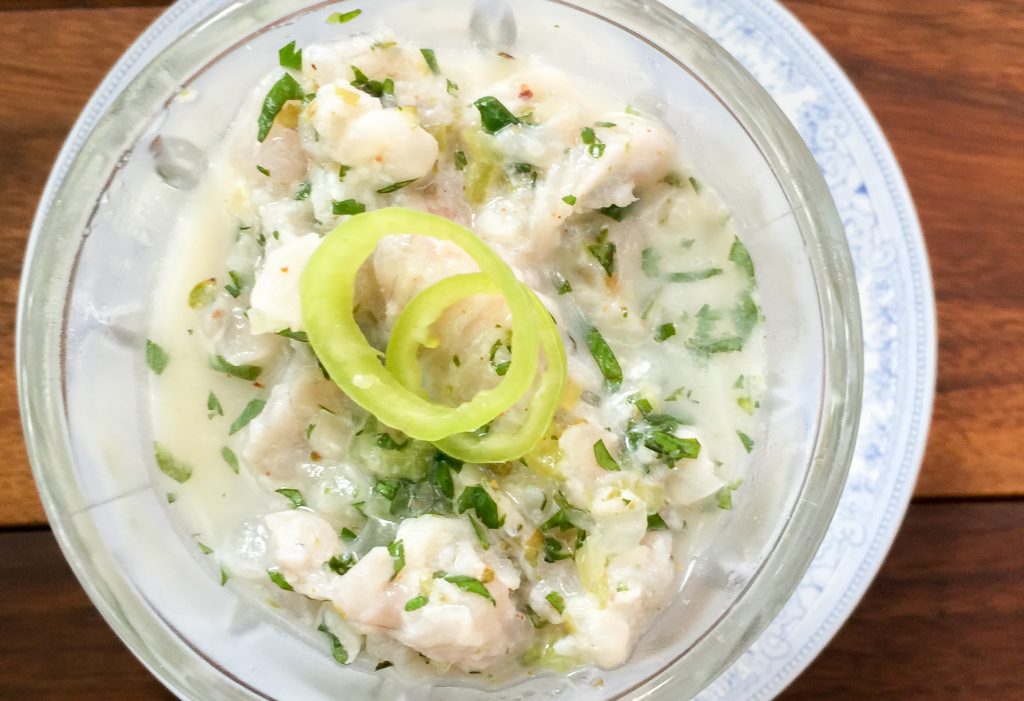 Chilean ceviche is a refreshing and vibrant dish perfect for warm weather. It's often enjoyed as an appetizer or light meal and is a great way to showcase the abundance of fresh seafood available along Chile's extensive coastline. It's delicious and a testament to Chile's culinary diversity and cultural richness.
What differentiates the Chilean ceviche from the Peruvian and other versions from countries in Latin America?
Let's see the size of the fish pieces: in the Chilean ceviche, the fish is cut small. I remember how sometimes my grandmother did it with cubes of 1/2 cm, almost ground. In the Chilean version, the onion variety is always Spanish or yellow. And finally, the other ingredients that are minimal in the Chilean case are bell peppers if desired, and cilantro. In the Peruvian version, the corn and the sweet potato abound, and the onion is the purple variety and chopped in half-moons.
I am a super fan of all ceviches; I'm always happy to try all its variants. Use fresh fish, and hopefully, make friends with your fisherman or fishmonger. I buy mine at the local Farmers Market at Airline Seafood in Houston.
Print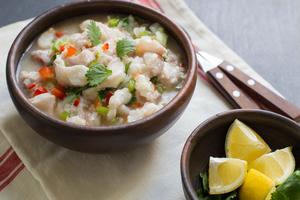 Chilean Ceviche
Learn the secrets for a great Chilean ceviche.
Total Time:

30 minutes

Yield:

4
1/2

kilo of firm white fish (in Chile: sea bass, in the USA red snapper)

1/2

Spanish or yellow onion, chopped into tiny cubes

1/4

red bell pepper, chopped into small cubes

1/4

green bell pepper, chopped into small cubes

1/4

cup

cilantro leaves without stems

2 tablespoons

of vegetable oil
salt, pepper, and merkén if desired

5

lemons
Author:

Pilar Hernandez

Prep Time:

30 minutes

Cook Time:

0 minutes

Category:

Appetizer

Method:

Raw

Cuisine:

Chilean
Nutrition
Serving Size:
Calories:

250

Sugar:

2.7 g

Sodium:

647.4 mg

Fat:

14.3 g

Saturated Fat:

6.7 g

Carbohydrates:

6.5 g

Fiber:

0.8 g

Protein:

24.4 g

Cholesterol:

75 mg
Keywords: Chilean ceviche