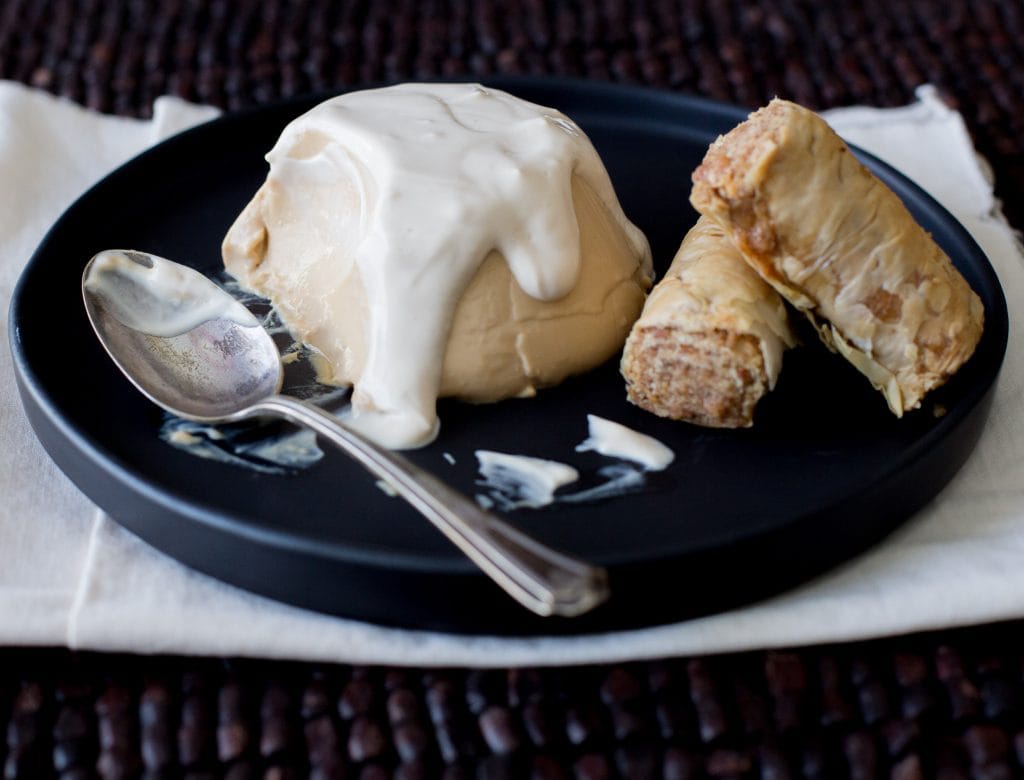 Every year at my children's school, there is a dinner to thank the people who donate money to the school. This year I offered to make the dessert. The menu was Italian, with lasagna, so I made this Dulce de Leche Panna Cotta and it was a great success.
The texture of Panna cotta is key to the success of this dessert, it should be soft and should melt in the mouth, not like jelly, but at the same time be able to maintain its shape. I tested the recipe with the Nestlé La Lechera Dulce de Leche which is pretty thick, I recommend not using another brand because I believe that the final outcome would be wrong.
I did 4 times this recipe for the dinner, so in the pictures, the volumes are bigger.
Dulce de Leche Pannacotta
6-8 servings
Ingredients:
1 1/4 cup fresh cream
1 1/4 cup whole milk
1 tablespoon powdered gelatin
1/2 jar Dulce de Leche (190 grams), use Nestlé La Lechera
1/3 cup cold water
Preparation:
Pour cold water in a bowl and slowly sprinkle the gelatin on top, let it stand 5 minutes to moisten well.
In a saucepan, heat the cream and milk stirring occasionally. As soon as it start to boil, take from the stove and add the gelatin. Stir until completely dissolved.
Add the Dulce de Leche and stir until completely dissolved, it will take a couple of minutes.
Set the saucepan in an ice water bath and stir occasionally until it reaches room temperature.
Pour into the ramekins or molds and refrigerate for at least 4 hours. It can be overnight.
To unmold, break the vacuum seal with a knife on the edge of the mold, the pannacotta should fall neatly to the plate.
Serve with cream and cookies.