A very old and traditional pastry in Chile, Powder Puffs or Chilean Empolvados is usually baked at home for Sunday tea. Always serve fresh.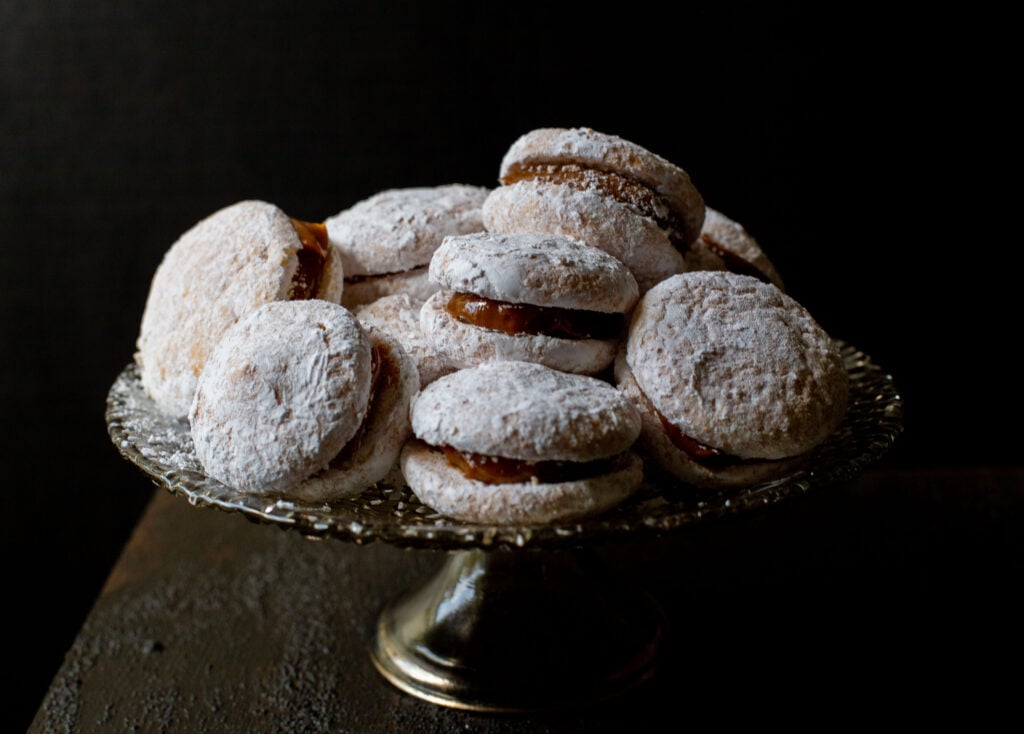 Like the beignets, you must be careful when biting because the powdered sugar flies everywhere, hence the name of this pastry. Very easy to make is usually one of the first things mothers teach their children to bake.
Empolvados are traditional Chilean pastries often described as a cross between a cookie and a cake. They are named "empolvados" because the word translates to "powdered" or "dusty" in English, and these pastries are typically dusted with powdered sugar.
Here are some key features of empolvados:
Ingredients: Empolvados are made from simple ingredients like flour, butter, sugar, and eggs.
Preparation: The dough is mixed and shaped into individual rounds or rectangles, then baked until golden brown. Once cooled, they are generously dusted with powdered sugar.
Texture: Empolvados have a tender texture, similar to angel cake. They are not overly sweet and are often enjoyed with tea or coffee.
Variations: Empolvados are filled with dulce de leche, but you may include a layer of jam or Nutella in the center for added sweetness and moisture.
What manjar do you recommend?
I like the Colun or the artisanal one from Playa Venado in Chile. It's terrific. I preferred the La Lechera brand, canned in the USA and made in Chile. Do not use Argentinian Dulce de Leche or Cajeta. They have different flavor profiles.
La Lechera Dulce de Leche is available in Walmart and Safeway on the international aisle. Also at Latino supermarkets and stores.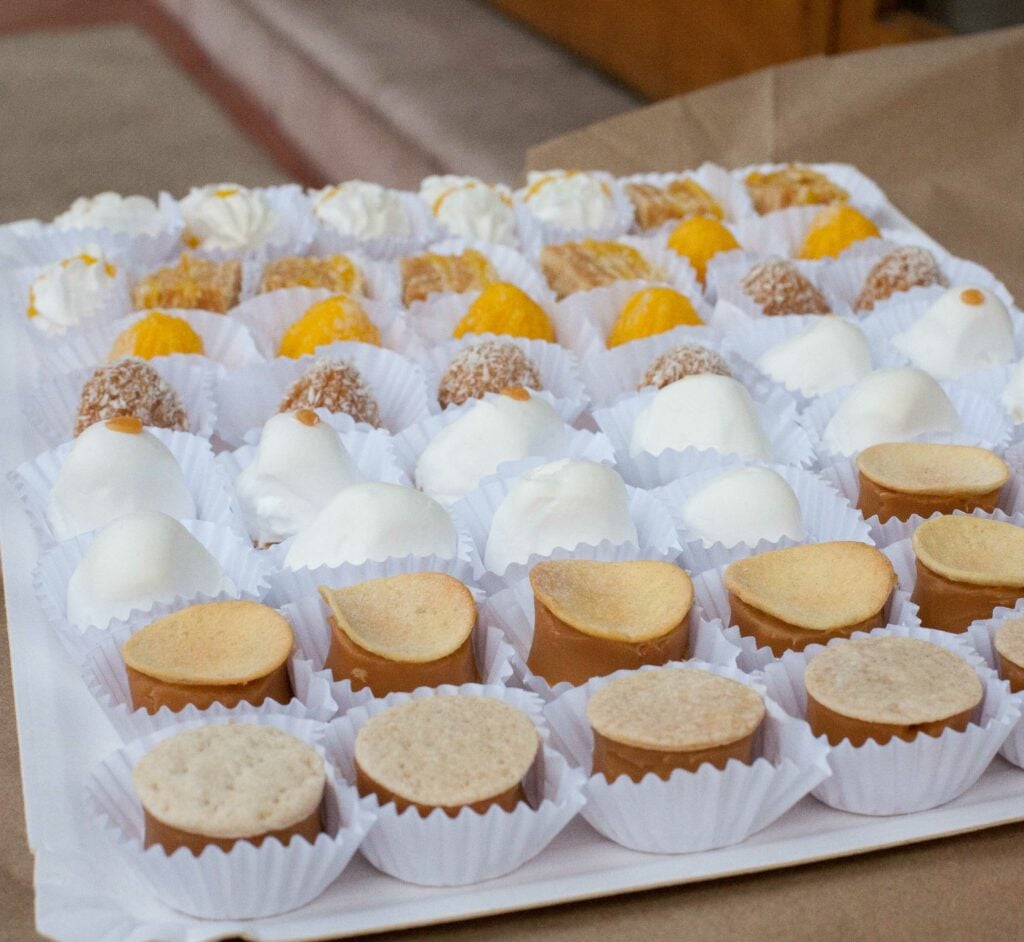 "Dulces chilenos" translates to "Chilean sweets" in English and refers to a wide variety of traditional Chilean candies and confections. These sweets are often enjoyed on special occasions or holidays. Empolvados are included in this category.
You may also be interested in the recipe Chilean Alfajores.
Print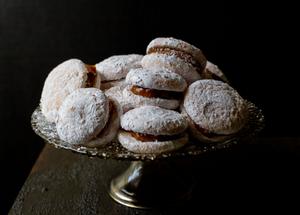 Powder Puffs or Chilean Empolvados
Soft and delicious spongy traditional Chilean pastry.
Total Time:

45 minutes

Yield:

30
6

eggs

6 tablespoons

granulated sugar

4 tablespoons

all-purpose flour

3 tablespoons

potato starch

2 teaspoons

baking powder
powdered sugar

1

can of Dulce de Leche (on Latin markets)
Instructions
Preheat oven to 180C or 350F.
Separate the whites from the yolks; it is always much easier when the eggs are cold after letting them warm to room temperature so the meringue will rise more.

Beat the egg whites at high speed until soft peaks form. Add the sugar by the spoonful like rain while beating at low speed. Continue beating on high speed until shiny and silky, about 4-5 minutes more.

Beat the yolks with a fork for about 30 seconds in a medium bowl. Add to the egg whites while beating at medium speed.

Place the sieve over the batter and sift the flour, baking powder, and potato starch together.
Bake for 10-12 minutes until golden.
Take it out of the oven.
Cool on a wire rack.  Remove off or peel using a knife, place on a powdered sugar bag, and shake them well.
Assemble two with dulce de leche and serve.

Author:

Pilar Hernandez

Prep Time:

30 minutes

Cook Time:

15 minutes

Category:

Sweets

Method:

Baked

Cuisine:

Chilean
Nutrition
Serving Size:
Calories:

105

Sugar:

15.3 g

Sodium:

39.4 mg

Fat:

2.4 g

Saturated Fat:

1.2 g

Carbohydrates:

18.5 g

Fiber:

0 g

Protein:

2.7 g
Keywords: powder puffs, empolvados, chilean cuisine