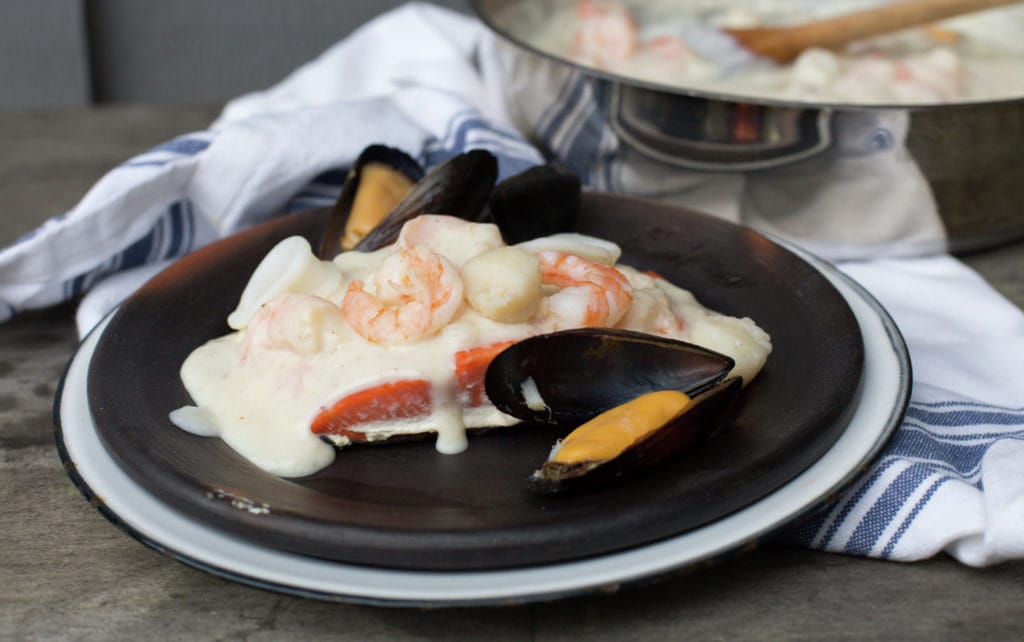 Margarita sauce is the name used to describe a shellfish or seafood sauce white based in Chile. It's really popular and a classic dish to order at the thousand of the little restaurants at the beach in front of the Pacific Ocean there. Usually, serve with white rice or mashed potatoes and salads.
I used a shellfish mix sold frozen at Costco for this recipe and it works like a charm, very tasty, tender and flavorful shellfish.
This is also a dish popular on Good Friday. Hope you enjoy it!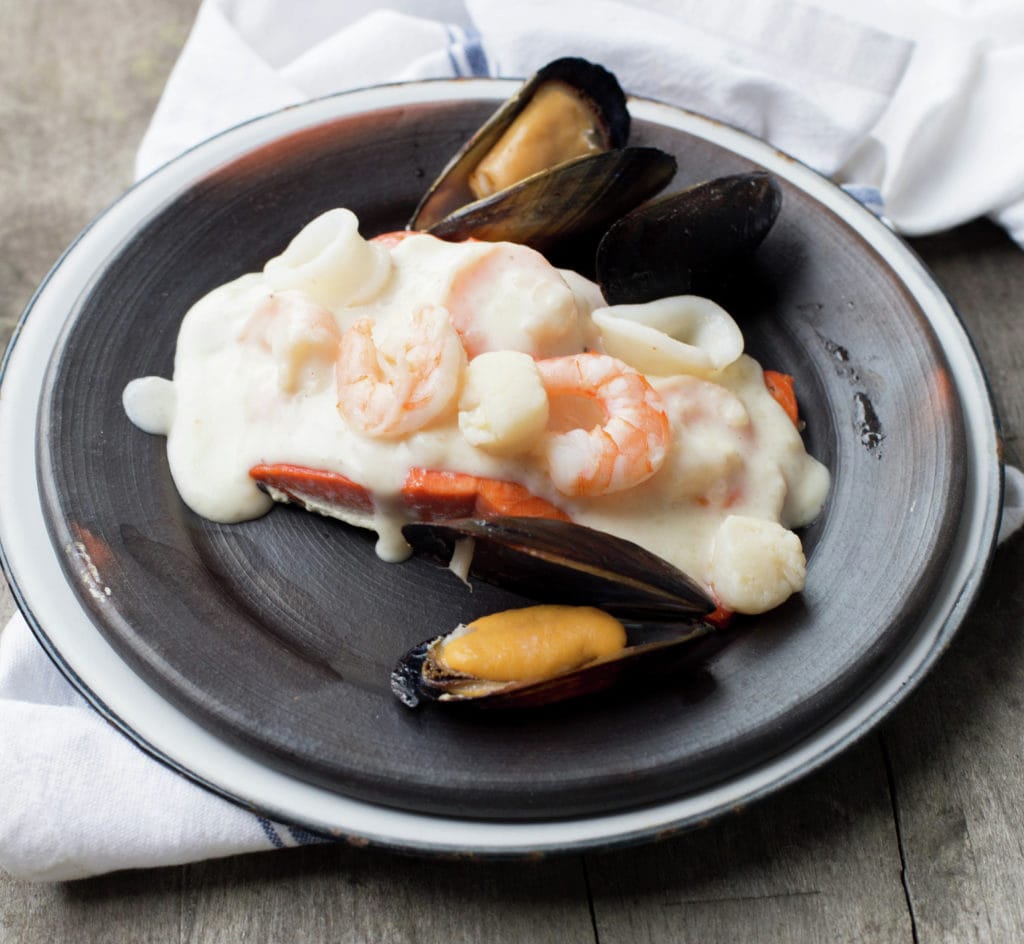 Fish with Seafood Sauce (Margarita Sauce)
4 people
Ingredients:
4 fillets of white fish (tilapia, Pomfret, sole) or salmon
200 grams of clean oysters
200 grams of cooked mussels with or without shell
200 grams of deveined and tail
200 grams of squid cut into rings
3 tablespoons flour
2 cups milk
oil, salt, pepper
tomato sauce, optional
Preparation:
For the sauce, in a medium skillet over medium-high heat, heat 3 tablespoons of vegetable oil. Sear scallops, 1 minute per side, add the remaining shellfish and cook cover for 5-7 minutes, stirring 1-2 times until seafood is cooked. Remove to a plate with a slotted spoon so that the broth remaining in the pan.
Add the flour and stir well, add milk slowly stirring all the time.
Add salt and pepper, let boil and ticking over low heat for 2 minutes. Taste and adjust the seasoning. If you want the sauce to have a more rosy hue add tomato sauce. Keep warm.
Cook the fish in another large skillet. Heat 1 tablespoon of oil over medium-high heat, once hot, place the dried and seasoned fish on the pan, cook for 3 minutes, turn and cook over medium heat for 2 minutes more, depending on the thickness of the fillets.
Add the seafood to the sauce with the juice. Reserve some for garnish if desired. Stir.
Serve the fish with the sauce.
The sauce can be reheated by adding a little water and over low heat, stirring.