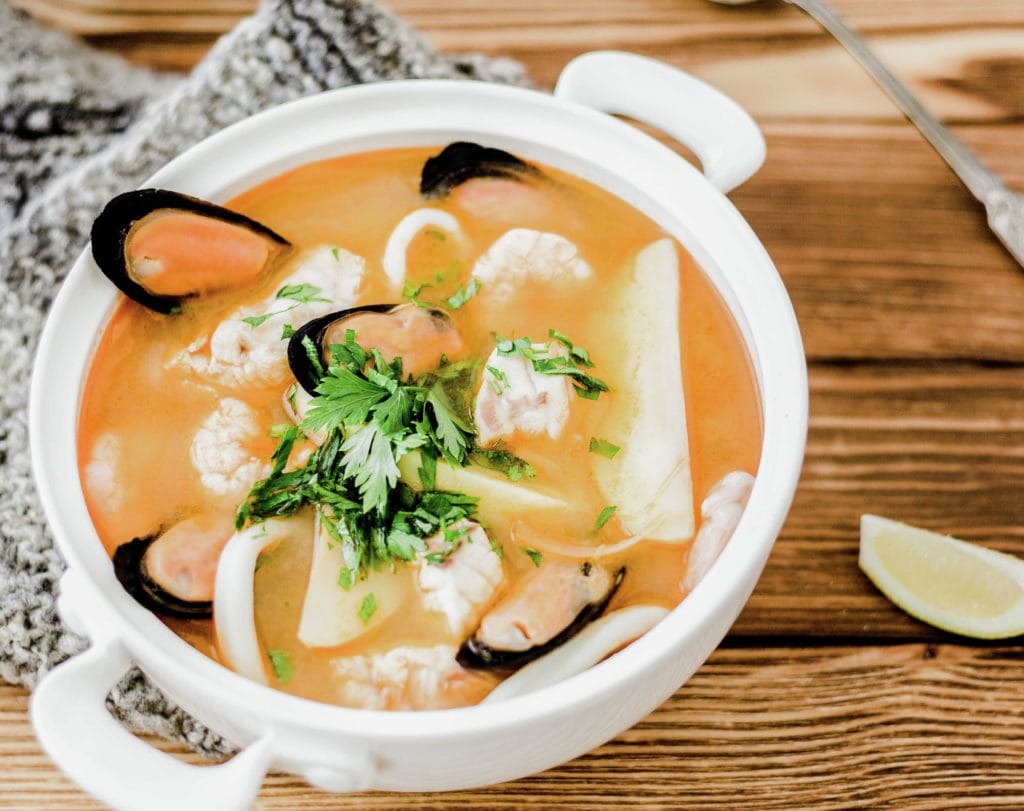 When I was a girl, I hated soups, and the truth is, now as an adult, I find them passable, but they are never my first choice, not even this Chilean Seafood Soup or Caldillo de Mariscos, that it's very traditional. I prefer vegetable creams or legumes to soups.
So to develop this recipe, I had the support of real soup lovers: the members of the Facebook group, my friend Kane and the Blogi bloggers. This recipe was originally published in the Fall edition of BLOGI magazine, and if you have not downloaded it, please do so soon, it is free, and all recipes and data are tested (in Spanish). The photo of the finished plate is by Lorena Salinas; you can see her work in her blog Craving Journal (in English and Spanish).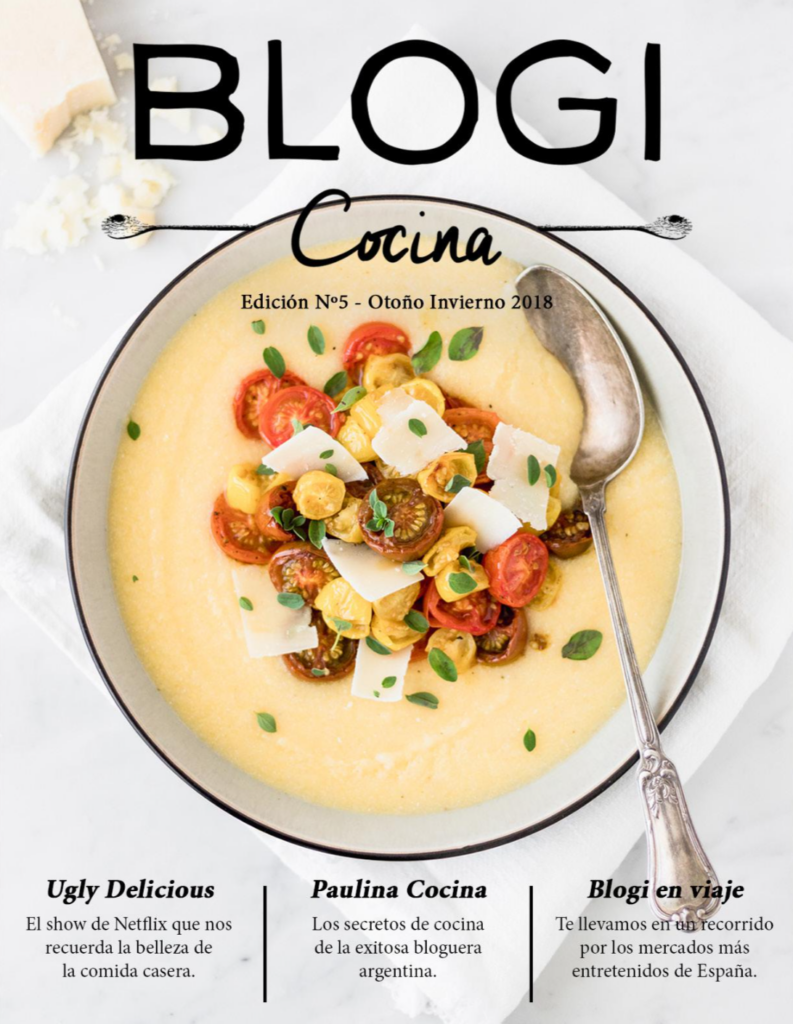 In the USA, I use a mix of seafood that they sell at Costco or in supermarkets in the frozen products, and I buy some new things.
Chilean Seafood Soup
for 6 servings
Ingredients:
1 medium onion
2 potatoes
½ red pepper
½ teaspoon of paprika powder
1 bay leaf
1 teaspoon of dried oregano
1 pound firm white fish or salmon
1 pound of shrimp
1 pound of fresh (or frozen) mussels or 250 g of canned mussels
1/2 pound of  squid rings (calamari)
¾ white wine cup
5 cups broth of fish or vegetables
Oil, salt, and pepper
Preparation:
Wash the mussels carefully (if you use fresh mussels).
Cut the onion, peel the potatoes and chop them into wedges, and cut the pepper into cubes. Cut the fish into cubes.
In a large pot, heat 1 tbsp oil over medium-high heat. Add the onion, pepper, paprika, salt and pepper, cook for 5 minutes, stirring occasionally.
Add the potatoes, wine, and broth. Cook until it boils, then reduce heat and simmer for 5 minutes. Add the fish and mussels. Cook for another 5 minutes. Fish and potatoes should be cooked.
Add the shrimp and squid. Cook until the shrimp change color.
Serve hot, sprinkle with chopped parsley and accompany with lemon wedges.