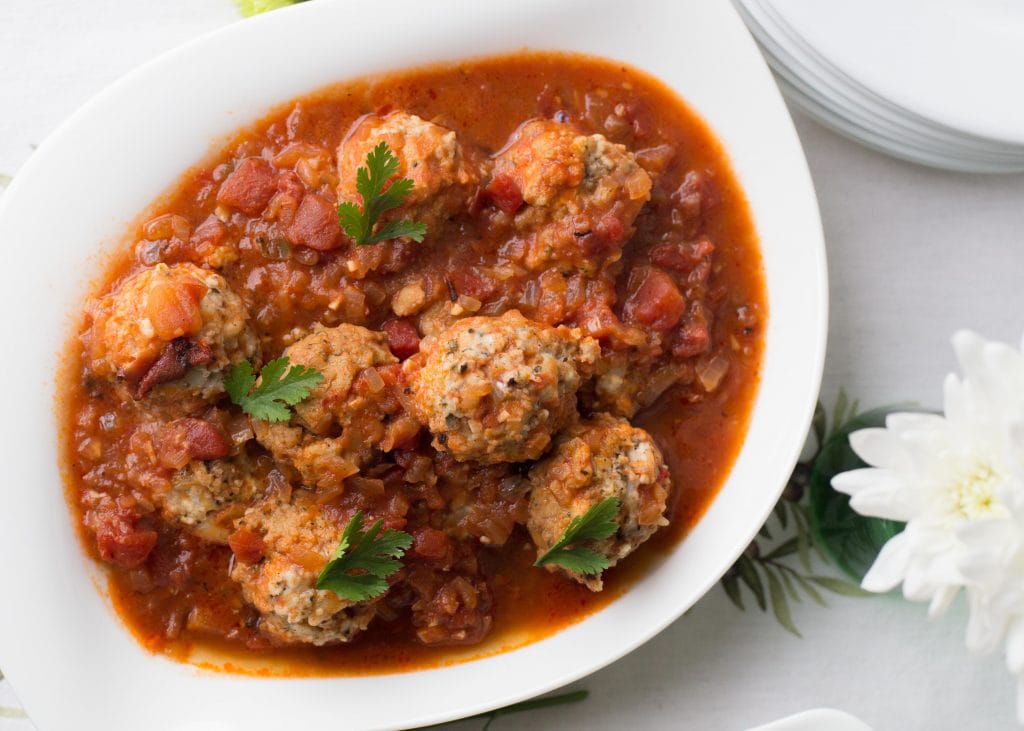 Since living in the US, I like to decorate the Easter table with flowers, as the spring is starting and my garden is usually full of colors and aromas. Other the years, I have also included figures of rabbits, but as you know our pet rabbit died (he was old) last year and my kids asked me not to have bunnies out, so I think it will be sheep, chickens, and, of course, eggs.
I set the table family-style for even less work on my part. To get the ingredients,  I went to the Latin supermarket La Michoacana. I love the place; it's full of our things, and everyone speaks Spanish. My kids enjoy the candies and drinks that are not sell in standard supermarkets.
I came home with a few things, not on the list. I have been inspired by the traditions that we have gathered here in the US to develop these recipes.
The recipe for the meatballs I learned it from a friend of a friend from Mexico, it's her version of fish a la Veracruzana. I used chipotle in adobo La Morena, and I was thrilled with the intensity of the smoke flavor and robust marinade, with flavors that I haven't taste in other brands like bay leave and sesame. Delicious and authentic.
Fishballs in Chipotle Tomato Sauce
4 people
Ingredients:
1 pound (450gramos) whitefish,  use catfish, tilapia or hake
1/2 cup breadcrumbs
1 teaspoon ground cumin
1 teaspoon dried oregano
1 teaspoon lemon zest
1 egg, beaten
1 chopped onion
3 cloves minced garlic
3 tablespoons tomato paste
1 tablespoon chipotle sauce and 1 finely chopped chipotle
1 can (14.5 oz – 411 g) diced tomatoes
2 cups water or fish stock
2 teaspoons sugar
salt and pepper
oil
Preparation:
Chop the fish mall. Place in a bowl with breadcrumbs, cumin, oregano, lemon zest, salt, and pepper.
Mix everything and add the beaten egg. Stir well with hands and form fishballs the size of a golf ball. You will get 20. Refrigerate for 1-2 hours.
Heat 1 tablespoon oil in a large skillet over medium heat, add the chopped onion and cook for 5-8 minutes until translucent. Add the minced garlic and cook, stirring for 1 minute. Add the tomato paste and cook for 2 minutes. Add cubed tomatoes with their juice, chipotle and water. Stir and wait until begins to boil.
Carefully place the meatballs in the skillet, cover and simmer for 20 minutes over low heat.
Serve hot with rice.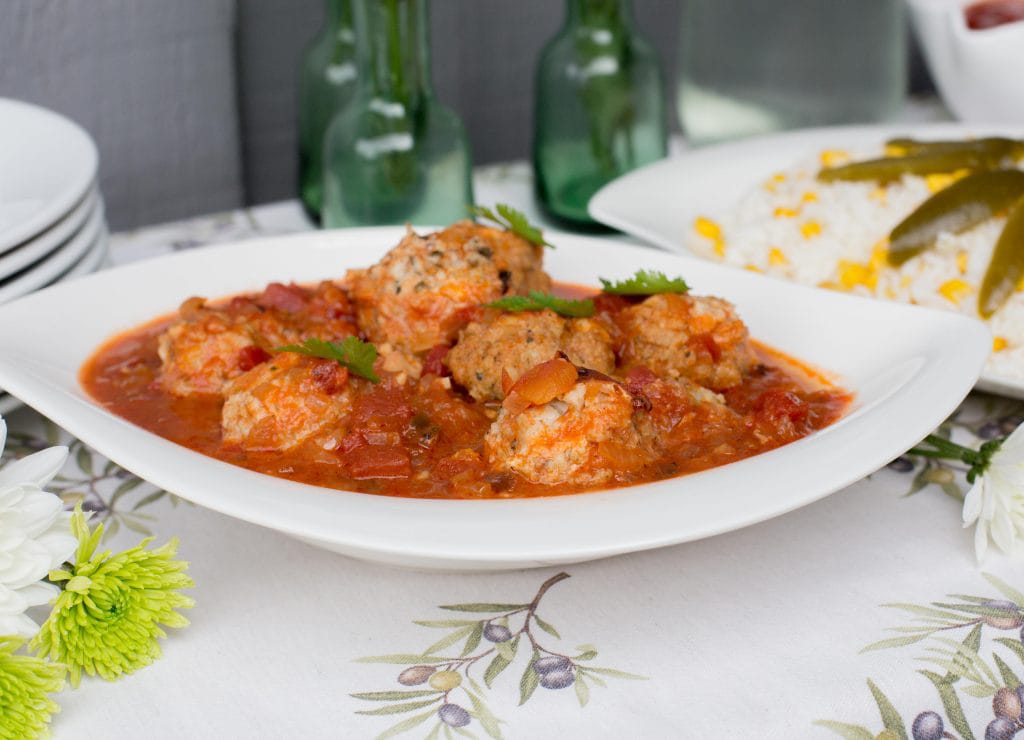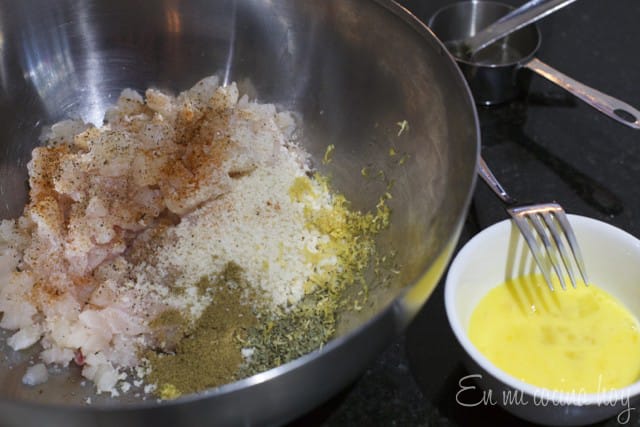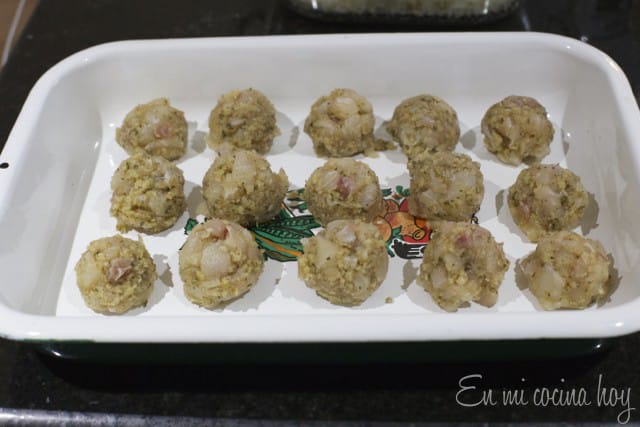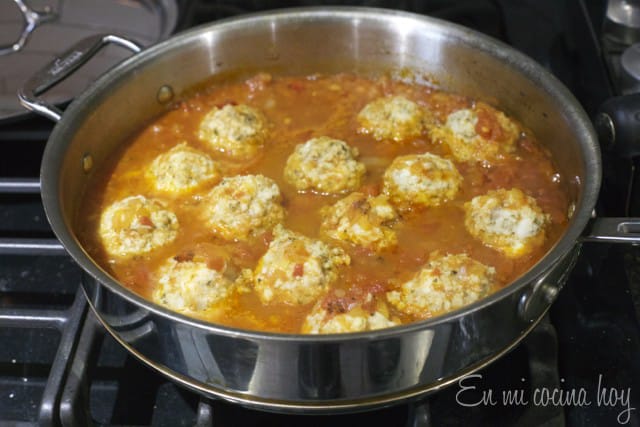 For the jalapeño rice,  I keep it very simple, mixing the rice with the cooked corn and La Morena sliced jalapeños and carrots. I used some to decorate the dish too. This rice is inspired by a salad that another of my Mexican friends usually made with poblano rajas (strips of roasted poblano pepper). This version is perfect for when there is less time, but you do not want to sacrifice authentic flavor.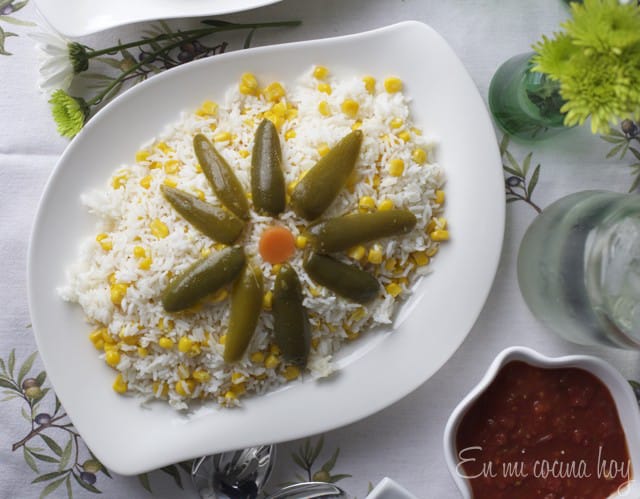 Rice with corn and jalapeños 
4 people
Ingredients:
4 cups cooked rice
2 cups cooked corn
1 jar (7 oz.) Green Pickled Sliced jalapeños La Morena
Preparation:
In a bowl mix the rice with the corn and one teaspoon of pickle oil.
Separate four pieces of jalapeño and chop finely. Do the same with some carrots if desired.
Mix everything, taste, and adjust the seasoning.
Garnish with slices of jalapeño and carrot as seen in the picture.
What recipes does your family eat during Lent and Easter?
This shop has been compensated by Collective Bias, Inc. and its advertiser. All opinions are mine alone. #VivaLaMorena #CollectiveBiasToday is a special day with two recipes. I was inspired by La Morena products to suggest a delicious dinner for Lent or Easter.