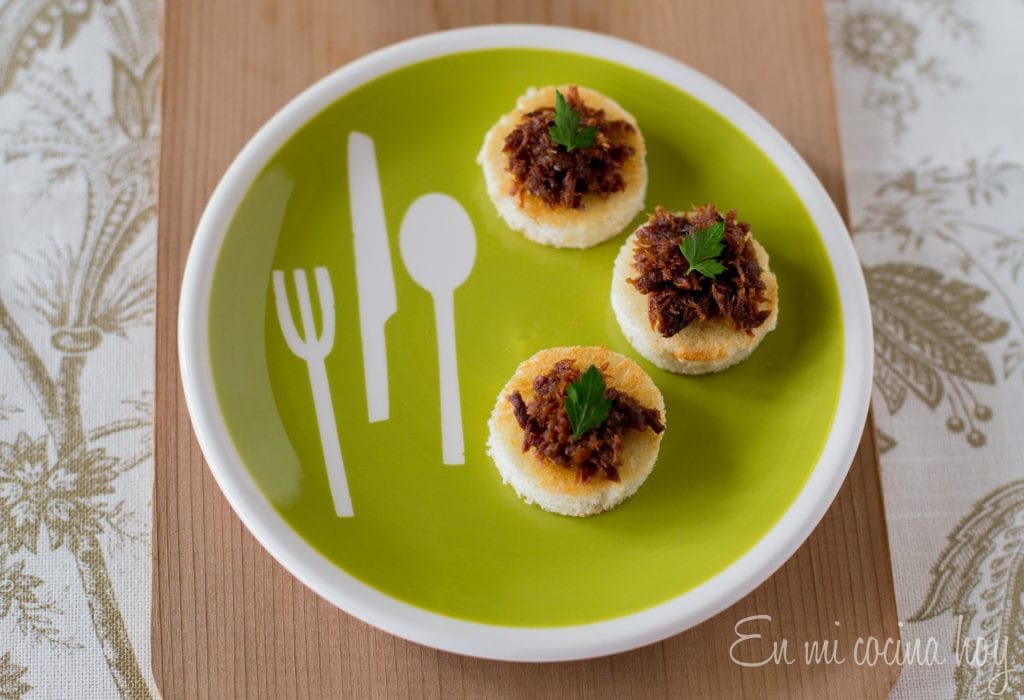 This is an old recipe, but I like it because it always surprises and delights my guests. In Chile, I think it is totally forgotten. Time to bring back these Jerky canapes!
Use your favorite jerky for this easy to make appetizer. Just pay attention to how salty is it, to begin with, and adjust the salt in the recipe accordingly.
Serve with beer or a cocktail, it is filling so only make a few or your guests will have no hunger left for the meal. I usually add vegetables to the tray, to offers something refreshing and light.
Jerky was a very popular way to keep meat before refrigeration spread in Chile.
Jerky Canapes
10 canapes
Ingredients:
100 grams of jerky
1 tablespoon melted butter
sliced white bread toasted and without the corners
Preparation:
Process the jerky in the food processor until it is chopped small, or shred with your hands. With the food processor running add the melted butter and let mixed.
Meanwhile toast the bread, cover with a thin layer of butter. Place a mound of jerky meat and garnish with a leaf of parsley.
Serve immediately.